Accurate torque for wheel changes
20 October 2022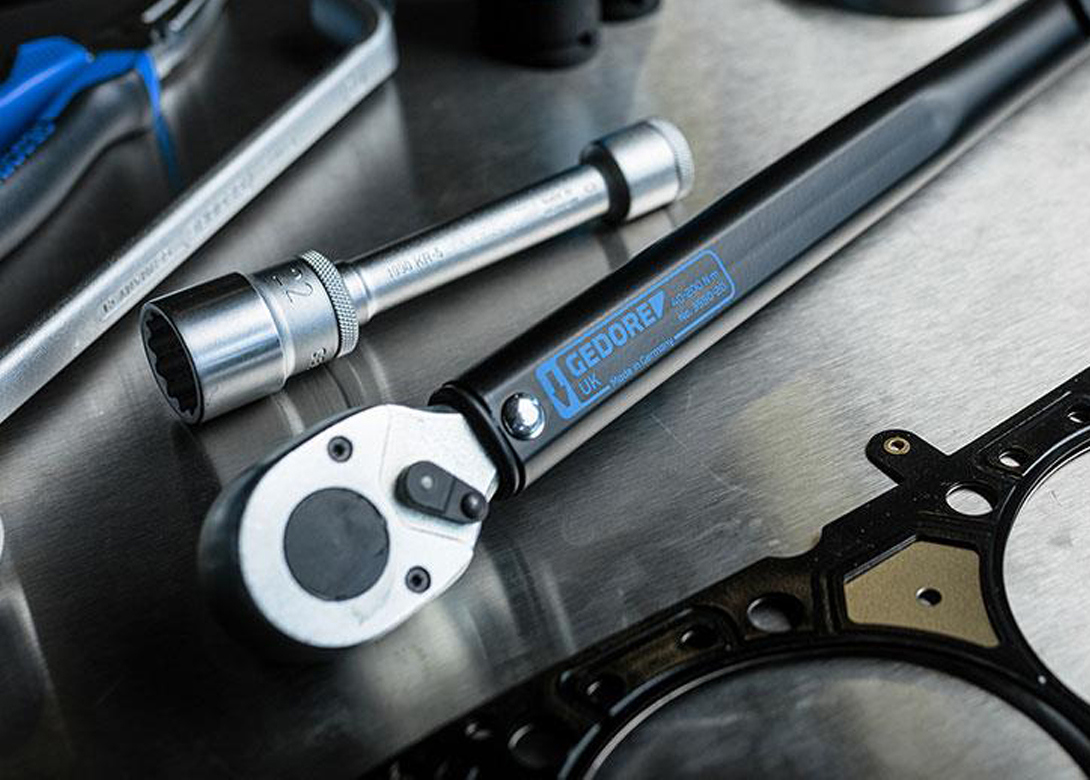 GEDORE has designed a new torque wrench set specially for the automotive industry to apply correct torque when changing wheels on motor and commercial vehicles. In addition to vehicle assembly and repair, GEDORE's torque solution is also ideal for use in industry and trade.
Correct tightening of torque is necessary when changing wheels on vehicles. Torque wrenches must ensure screw connections are tightened permanently, even under considerable loads. Designed for professionals in the workshop, GEDORE Werkzeugfabrik GmbH & Co. KG offers the new 5 piece TORCOFLEX set.
The adjustable torque wrench offers controlled tightening over a range from 40Nm – 200Nm. GEDORE also insists it is the optimum drive tool for socket inserts with a ½ inch square holder. The tool has a reversible function and precise clockwise tightening offers repeated accuracy and guarantees safe screw connection. Additionally, the tool set has been tested to DIN ISO 6789:2017-2, thus reaffirming the tools' accuracy.
With a ½ inch extension, even deep lying screw connections can be reached with the torque wrench. Equipped with three colour coded protective sleeves, delicate surfaces, such as aluminium or chrome-plated rims, are protected.