Accelerating the development of plastic fastening components
19 December 2022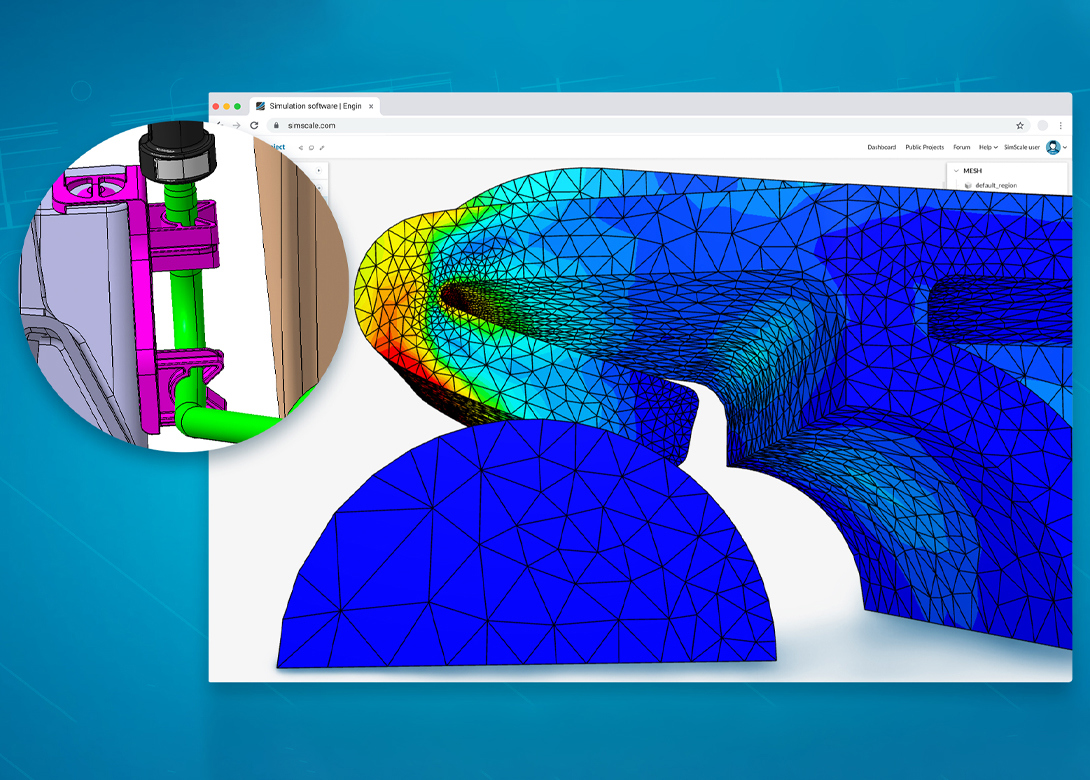 In January ITW Automotive, in conjunction with SimScale, will hold a free webinar focusing on accelerating the development of plastic fastening components using cloud-native simulation.
During the webinar ITW Automotive will showcase the use of non-linear structural analysis and how it has embedded cloud-native simulation in its early-stage design process. The presenters, Massimo Savi, project engineer at ITW Automotive, and David Short, product manager – structural mechanics at SimScale, will showcase a live case study of pipe and anchor clips and how they account for non-linear materials, contacts, and effects to predict large deformations and optimise the clip design to reduce the risk of part failure. This simulation has accelerated ITW's time to development and significantly reduced physical testing costs by leveraging the parametric modelling capabilities in SimScale. This also ensures that poor design concepts are disqualified earlier leading to faster overall development times.
ITW Automotive, a leading global supplier of auto-parts, is part of the ITW group – a global design and engineering firm serving diverse industry segments from automotive and construction to food products and materials.
SimScale states it is the world's first cloud-native SaaS engineering simulation platform, giving engineers and designers immediate access to digital prototyping early in the design stage, throughout the entire R&D cycle, and across the entire enterprise. By providing instant access to a single platform with fluid, thermal, and structural simulation built on the latest cloud computing technology, SimScale believes it has moved high-fidelity physics simulation technology from a complex and cost-prohibitive desktop application to a user-friendly web application, accessible to any designer and engineer in the world.
The webinar will take place on 17th January 2023 at 15:00 CET and 09:00 ET, to register use the following link: 


http://bit.ly/3HtcFru