A union of opposites in sealing technology
17 July 2023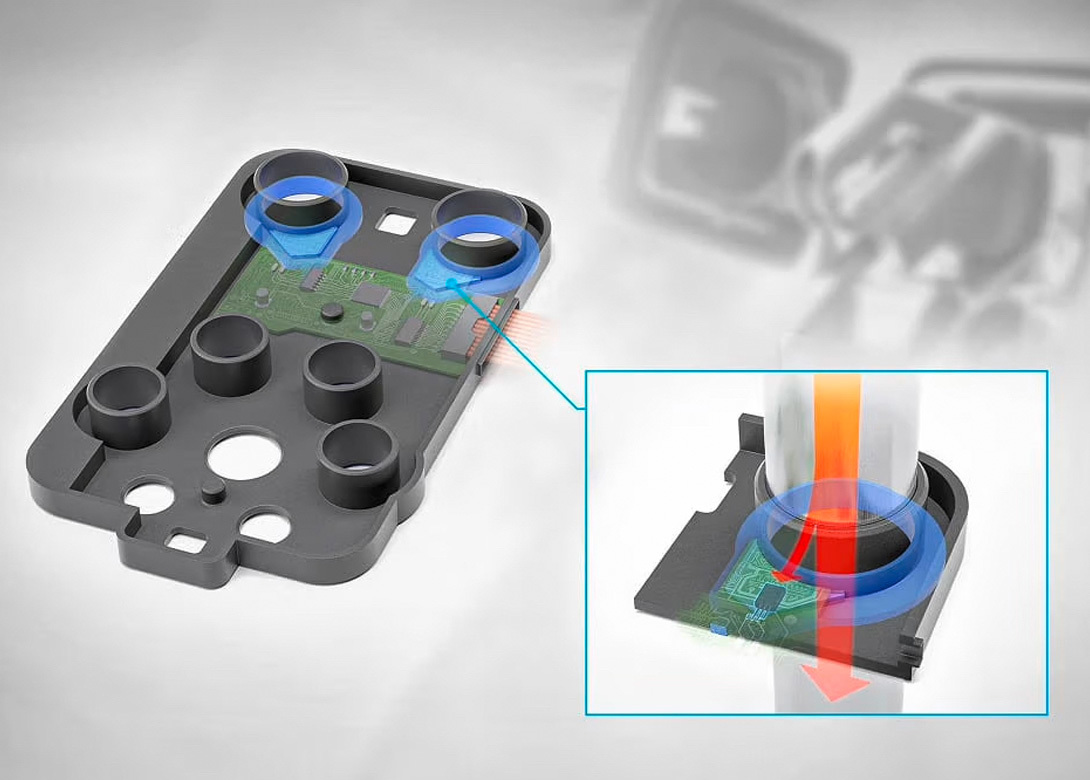 Freudenberg Sealing Technologies offers a variety of sealing elements in its product range, one of its most innovative being a silicone material that is thermally conductive, electrically insulating and suitable for injection moulding. It also adheres to widely used substrates like plastics, aluminium and copper and compensates for rough areas. This 'Thermal Interface Material' (TIM) has been in the portfolio of Freudenberg Sealing Technologies for some time and has already proven its extensive suitability in several customer projects in the automotive industry.
When developing this new elastomer, the aim of Freudenberg was to achieve the most universal applicability possible. The final product was able to combine seemingly incompatible properties, as it is good at conducting heat while also providing electrical insulation. Such features would be ideal for various automotive applications, such as charging ports for electrics cars.
Thermal management for charging ports
A well-known car manufacturer sought out Freudenberg for its unique sealing product for production of its charging ports. Several components, such as a circuit board with temperature sensors, measurement and control electronics for charging management, require reliable thermal management. Also, reliable thermal conductivity between the housing and the sensors can be ensured. The TIM sealing element picks up the heat flow through the copper wires connected to the battery and passes it on to the temperature sensors, thus promoting the rapid build-up chagrining control as well as continuous thermal management of the vehicle battery.
The two-component plastic housing used in this charging port has a complex three-dimensional geometry, as the charging plug's connection poles pass through it. Freudenberg's sealing technology reliably keeps the easily bent board in place and facilitates the assembly. The elastomer is able to support precise contact while its electrical insulation capability shields the sensitive electronics from the charging voltage of up to 800V.
"This project was right up our alley, because our material is predestined for a wide range of complex electrical applications. With its numerous qualities, it provides the right answers," says Armin Striefler, product and process developer at Freudenberg Sealing Technologies. "An important advantage for efficient series processes – the elastomer material can be processed through injection moulding. This also makes its use very flexible, since nearly all three-dimensional geometries are possible and, thanks to the material's properties, always adhere optimally to the substrate, whether plastic or metal. It can be sprayed on directly and doesn't need primer."