A range of tools for changing wheels from GEDORE red
05 April 2023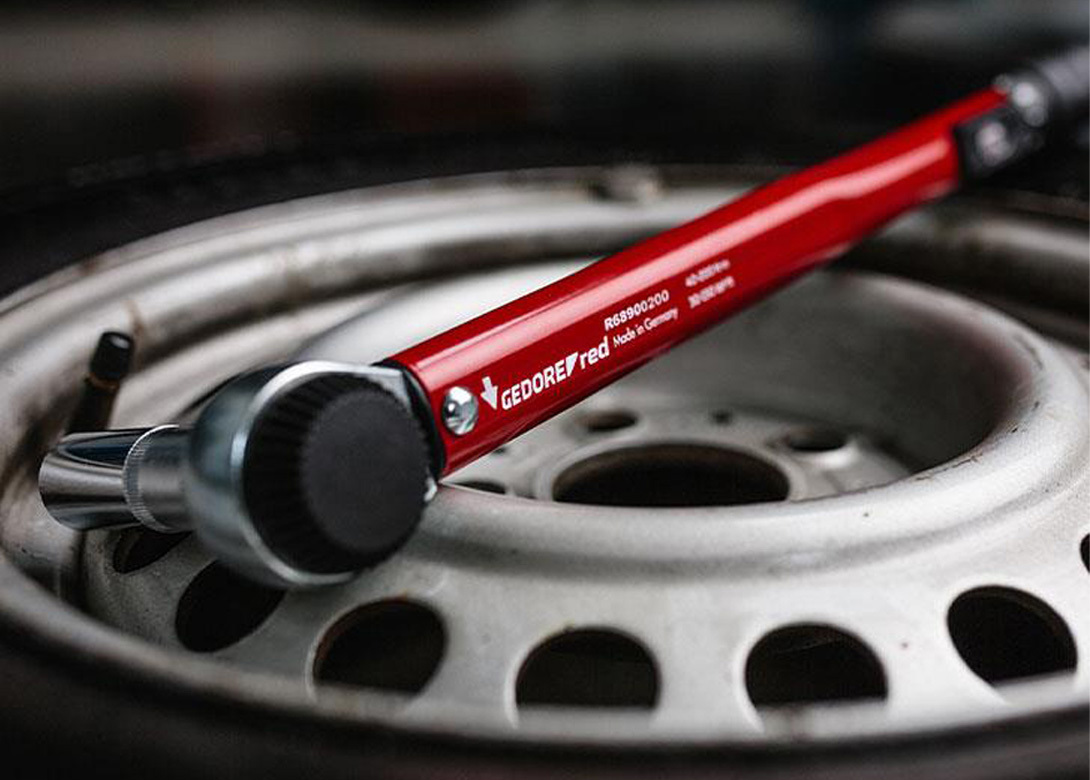 GEDORE red, models which are 'Made in Germany by GEDORE', contain an extensive range of efficient items for professional wheel changes on vehicles such as cars, SUVs and vans.
Torque wrench R68900200, designed for controlled bi-directional tightening from 40Nm – 200Nm is especially suited for changing wheels on a vehicle. The direction of tightening is changed simply by switching the mushroom head. Any repositioning that is required is made easier by the integrated ratchet function with ½ inch square drive. The precise torque wrench is included in both the three piece wheel change range R69003000 and the eleven piece wheel mounting set R68903011.  
The two sets are also accompanied by the finely toothed 2C ½ inch telescopic ratchet R60010027 with a leverage effect that makes loosening and tightening the wheel nuts easier. The lever arm can also extend from 460mm to a maximum of 600mm in five stages, allowing for flexibility and transmission of additional power. Power screwdriver inserts with protective sleeves are also ideal for working on vehicles to prevent damage to sensitive surfaces, such as light alloy and chrome-plated rims when mounting and removing. The wheel change range also includes a set of three inserts in widths of 17mm, 19mm and 21mm. The wheel mounting set also contains widths of 17mm and 19mm.
The wheel mounting set also includes other accessories that help to make light work of wheel changes. As well as two ½ inch extensions, available in 75mm and 125mm for easier accessibility to deep-lying screw connections, it also has a profile depth gauge, a chalk pen, a magnetic dish, and a bag for wheel bolts.
This range of products are available for changing tyres as sets with other practical tools and accessories or individually.