​30 years of integrity
06 March 2015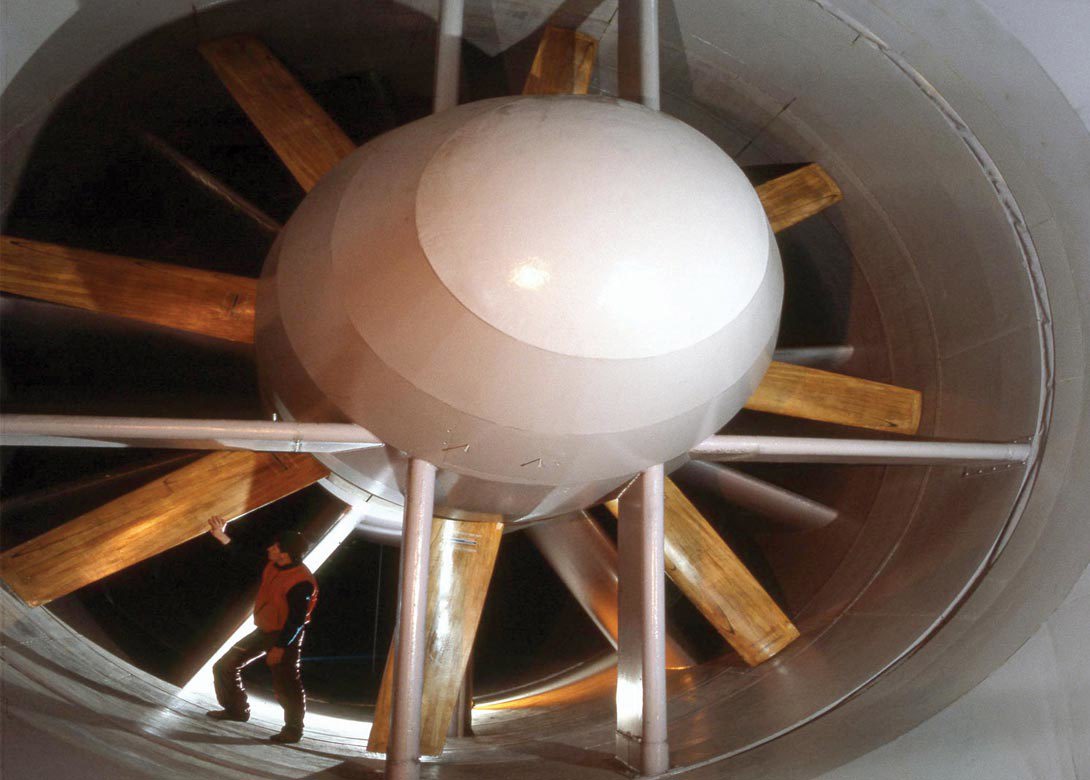 A large wind tunnel fan that uses RotaBolt® measurement fasteners to secure its main rotor blades to a central hub has clocked up nearly 30 years of trouble-free service at an automotive vehicle testing centre in Russia.
Constructed in 1984 the fan entered full service in 1986. However, it wasn't until this year that the centre re-contacted RotaBolt® to enquire about specialist lubrication greases, and to also report that the fasteners were still operating trouble-free in monitoring and maintaining the correct bolt load.
The fan has a rotor diameter of 7.5m and operates at a speed of 350rpm in a closed metal channel, creating an airflow of 55m/s. There are eight blades that are 3m long and are each fastened to the main hub by ten M24 x 3 x 100mm RotaBolts, which were installed with a pre-set load of 22 tonnes.
The original specification of using RotaBolts over 30 years ago was made by the company that constructed the handcrafted wooden blades – Permali Gloucester Ltd. Although it no longer manufactures these blades, it was able to confirm the original design parameters and detail of the fan's construction.
Wind tunnel fan blades were generally constructed from laminations of selected spruce and birch woods. The aerofoil shape of the blades was handcrafted and each blade was attached into a forged machined steel adaptor using a custom tapered threaded root. The blades were then attached to the hub using the RotaBolts.
The use of an adaptor allowed the blade pitch to be adjusted to alter the flow in the tunnel, unlike the fixed pitch blades, which were simply sandwiched between two hub plates.
"The main characteristics of laminated wood blade construction are high structural integrity and resilience to operating stresses. Another key benefit is the freedom from fatigue – a quality also found in bolted joints that use RotaBolt measurement technology to successfully achieve and maintain the correct tension throughout their life… even if that is 30 years."