ZwickRoell high cycle fatigue fastener testing machine
13 September 2019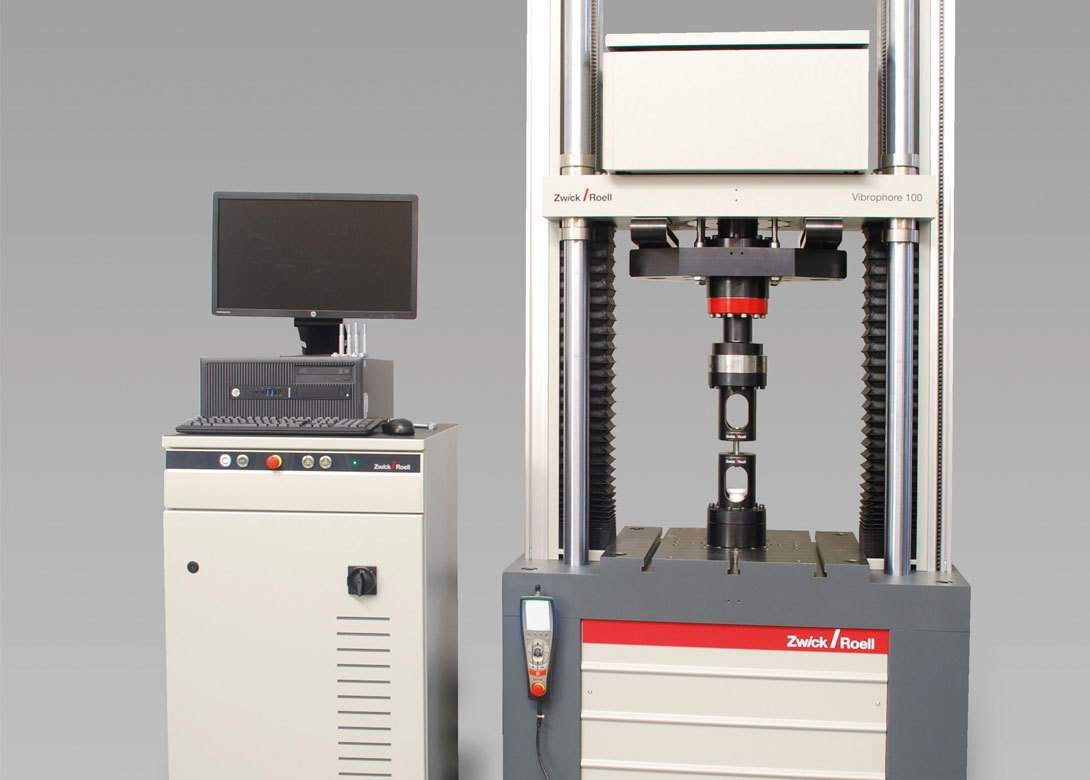 High cycle fatigue testing allows improvements in the design and durability of fastener products designed to meet tough aerospace requirements.
Aerospace fasteners – bolts, studs, screws and rivets – are among the most critical components used in aircraft manufacturing. Large aircraft can use up to 3 million fasteners in their assembly, with structural bolts comprising about 25% of the total and rivets the remainder. These fasteners must withstand the demands of repeated pressure and temperature cycles, variations in dynamic loads, and high vibration levels.
Dynamic forces due to engine operation and aircraft manoeuvre loads are superimposed on fastener installation loads, resulting in a constantly changing stress environment. The fatigue strength of fasteners in this cyclic loading environment is a critical factor in the design process and in quality control of the manufactured part.
While static tensile tests provide a measure of fastener performance under peak load conditions, and microscopic examination can be used to characterise basic material properties, laboratory testing that simulates actual operational conditions is crucial to obtaining a thorough understanding of the fastener's performance over its service life.
For aircraft manufacturers and fastener suppliers, conformance to government and industry standards such as NASM 1312-7 and ASTM E 466, as well as to individual manufacturer specifications, can be guaranteed only by testing with systems that reproduce realistic dynamic loading conditions.
Fatigue failures are the result of cumulative stress cycles, which can be applied by thermal, mechanical, or vibratory effects. Particularly important for aerospace fasteners is how they perform under vibratory loading over the course of numerous cycles at stresses well below the ultimate strength of the material. These cycles may alternate tension and compression loading, or lie completely within the tensile or compressive loading regimes.
Magnetic resonance testing machines, also known as high frequency pulsators or vibrophores, are advanced systems for HCF testing. Vibrophores are specifically designed for testing rigid metal specimens, and can induce low amplitude stress cycles at loads similar to those experienced in aircraft applications.
ZwickRoell is one of the world's leading suppliers of materials and component testing systems. The company supplies both standard and tailor-made solutions to satisfy the most demanding requirements, in research and development, production and quality assurance, across more than 20 industry sectors.