The high-quality Aerotight®
25 May 2020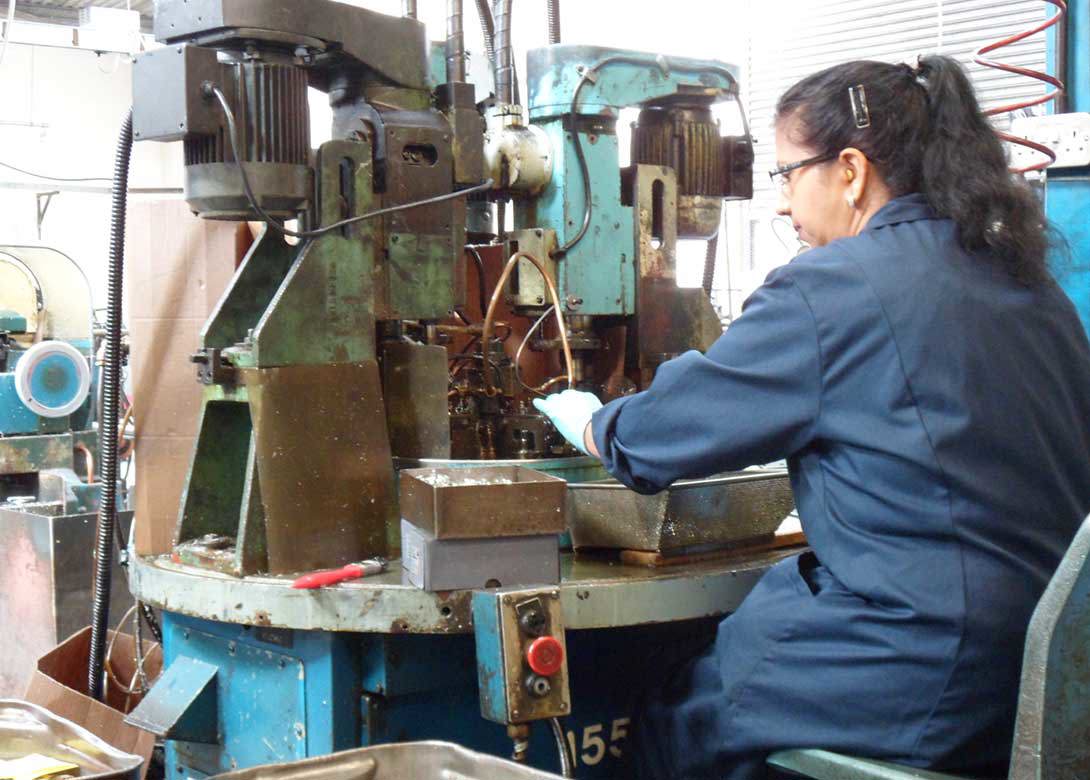 Thanks to its manufacturing techniques, procedures, and years of expertise, Aerotight Manufacturing Ltd has built a reputation for reliable and high-quality products, including the renowned Aerotight® nut.
Aerotight Manufacturing, the in-house manufacturing division of Apex Stainless Fasteners Ltd, became part of the business in 2005, after Premier Screw and Repetition Company went into administration. "This was potentially going to leave a big hole in the Apex selling profile, as the Aerotight® nut at the time represented around 10% of Apex's sales by value," explains Jim Carter, operations manager at Apex. "As the largest authorised distributor and licensed seller for the Aerotight nut we realised this was an opportunity to both ensure continued supply whilst also adding manufacturing capabilities to the business."
Apex therefore purchased all rights, including the trademark copyright, for the Aerotight nut and recruited both experienced production staff and acquired the machinery and equipment to continue production. "It was a major decision for us to add the manufacturing arm, but the Aerotight nut was a niche high-quality product for which we already had a loyal customer base," states Jim. "In addition to the product itself, it was vital we also acquired key former Premier Screw employees and machinery, as major aspects of the production process were the know-how within that business and the bespoke machinery."
Aerotight Manufacturing now supplies the distribution trade exclusively through the Apex branch network. Alongside the Aerotight all metal self-locking nut, the company also produces specialist stainless steel products including hexagon rivet bushes, allthreads and bespoke turned parts to drawing – in both A2 (304) and A4 (316) stainless steel.
"All the products we manufacture are comparatively specialised or bespoke in design and application," explains Phil Barnes, works manager at Aerotight Manufacturing. "We can produce products from 2mm to 44mm diameter in both high and low volumes, as well as in a variety of materials such as steel, stainless steel, brass and other alloys."
Jim adds: "The beauty of the relationship is we have this manufacturing knowledge within the business and available to our branches. If any staff have technical questions from their customers, regarding the Aerotight nut or other specialist requirements, they can talk directly with the Aerotight team to get speedy answers."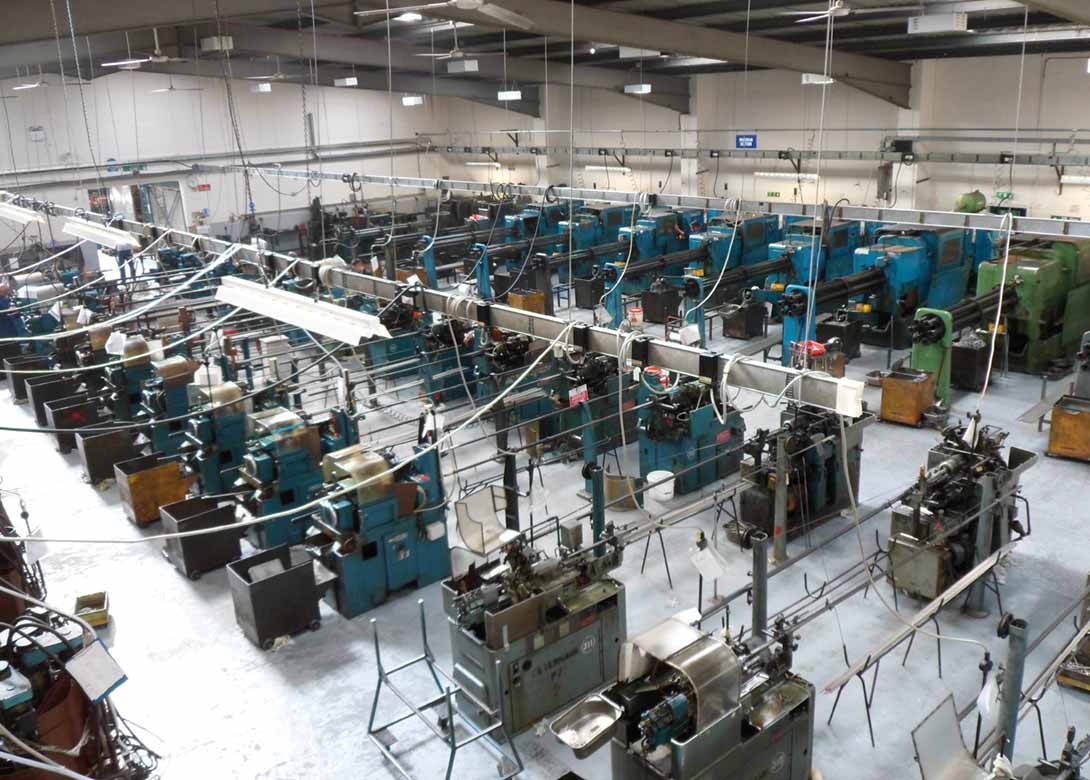 The all metal self-locking nut
The Aerotight nut was originally designed and produced by GKN Screws & Fasteners in the 1940s. It is an all metal self-locking nut that is vibration resistant and requires no special tooling for installation. "The key feature of the Aerotight nut is that it is all metal, which means there are no vulnerable plastic inserts that could potentially be adversely impacted by heat or oil," points out Phil. "The Aerotight nut can also be reused several times, as the self-locking function will remain effective and it will stay in position whether tightened down or not – providing the locking element is engaged."
Phil continues: "Available in steel and austenitic stainless steel, including a low carbon mild steel version, the Aerotight nut can be produced in metric (up to M24), imperial, and unified thread forms, with a range of plated finishes as required. Customised specials are also available to specified thicknesses and can encompass differing specifications of material. Larger dimensions are also available upon request."
"The Aerotight nut has built a reputation over many years for quality and reliability with a well proven design that has been established throughout our industry," adds Jim. "This is thanks to our ability to carry out all the production and machining operations on-site, from bar through to finished product, including packaging and cleaning – with plating subcontracted. In addition, excellent quality is ensured with all material fully certified with batch identification and we can also offer full product traceability, with both mechanical and chemical analysis, throughout the production process."
With a range of multi-spindle autos, single spindle cam autos, as well as four sliding head CNCs, Aerotight is continuously looking to modernise its technology to ensure it can keep producing products to the high-quality customers expect. "For a number of years, we have been going through a gradual modernisation process of the machinery, with the move towards the CNC route," explains Phil. "The knowledge base to maintain and run the more traditional machinery is gradually declining and by upgrading to newer machinery it ensures business continuity."
Phil continues: "The manufacture of the Aerotight nut has always been a fairly labour-intensive process involving between two and four operations on the older type of machinery. However, with the new CNC machines certain product types can be produced in one operation, which results in a lower work in progress level and a reduced labour cost – helping offset the much higher machinery costs associated."
"That is the balance you have to consider as a UK-based manufacturer," mentions Jim. "Investing in new machinery is very expensive but in the long-term we expect to see the benefits, which include reducing the number of operations required to produce the part; reducing labour cost content while improving productivity; and still maintaining the high-quality of the products."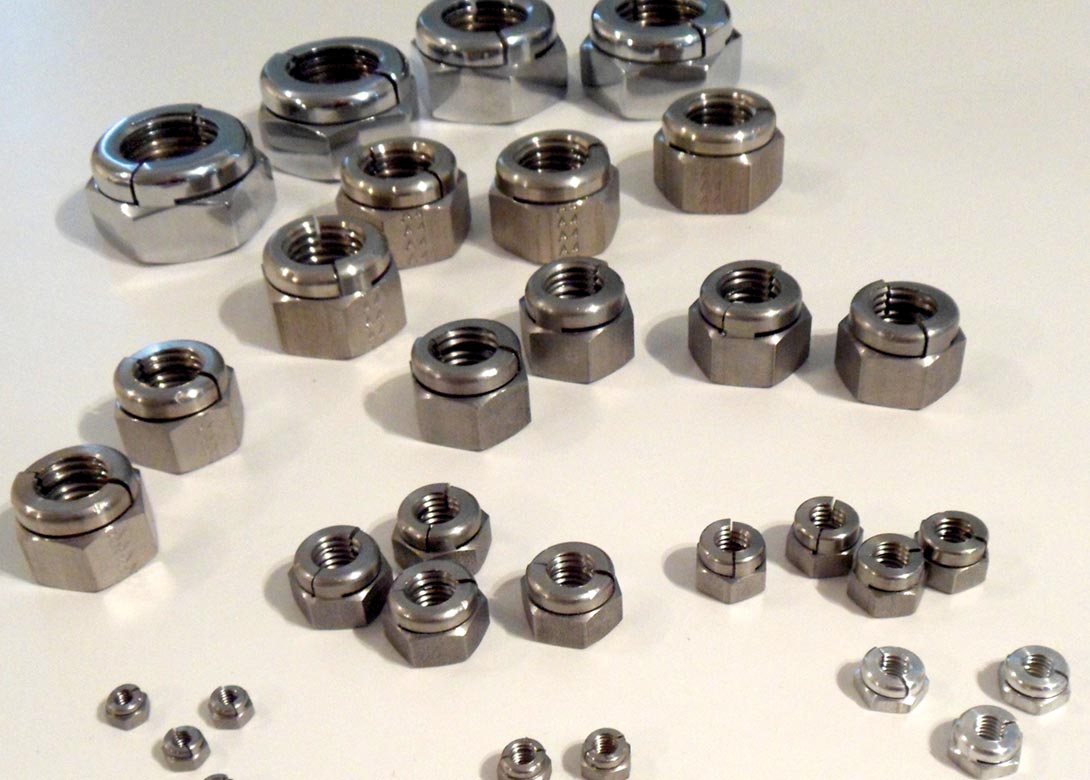 The benefits of UK production
By using the latest technology, and investing in a new manufacturing plant and equipment, Aerotight Manufacturing is not only able to produce high-quality products but also remain competitive. "Having a UK manufacturing operation enables us to provide the very best service and speed of supply to our UK customers," states Phil. "We have a quick delivery time and lower transport costs compared to overseas manufacturers, which helps in this regard. UK manufactured products are still highly respected in the marketplace and there is the ongoing assurance of a commitment to quality."
Phil adds: "It is about delivering on what you promise, which is why we look to maintain significant stock levels on all popular sizes within our core product range – so we can supply customers when they need products. We also have raw material in stock to cover usage throughout 2020, originally ordered in preparation for BREXIT, but equally important now due to Italian and Spanish mill delivery issues following the outbreak of Covid-19."
"The first quarter of 2020 has seen a solid start for us as a company and we have so far largely maintained the trading levels achieved in 2019," concludes Jim. "However, Covid-19 has created a significant issue within the marketplace and the second quarter will clearly be a challenge both for us as well as the fastener market in general. We will continue to ensure continuity of supply, service, and support, to all our distribution customers in the months ahead, largely on an ex stock basis across our product range."