Tensile and shear testing to ASTM F606 and ISO 898
29 November 2021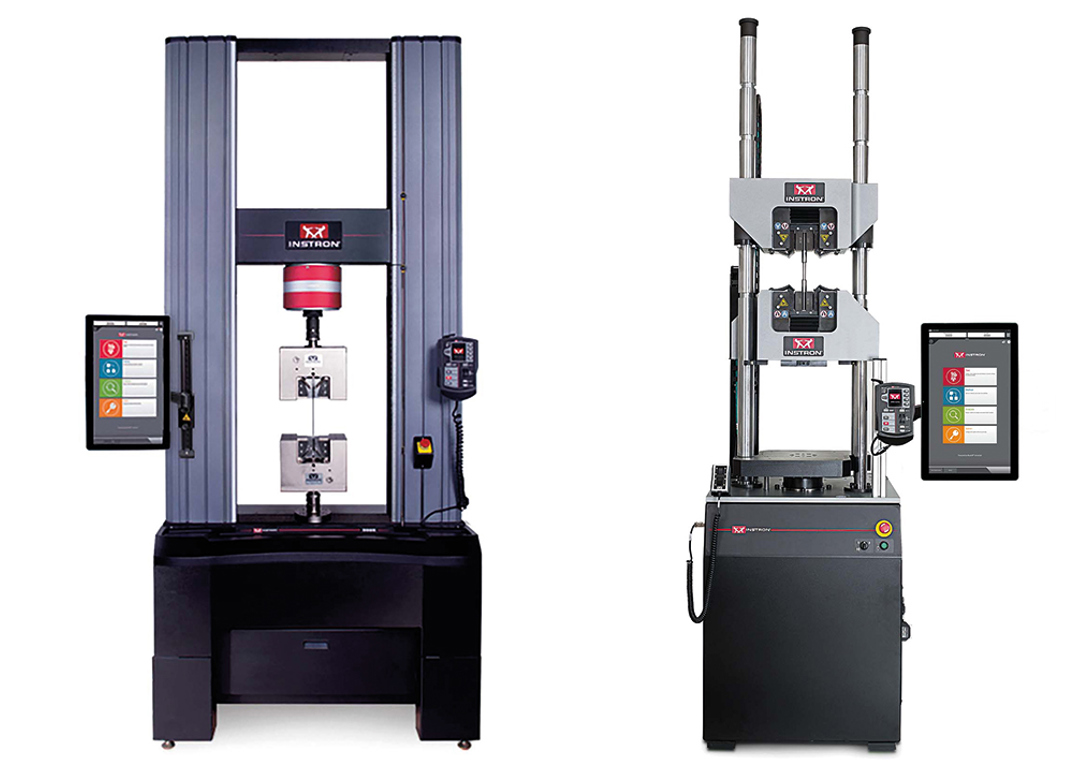 By J.J. Blenkhorn, application engineer, high force applications, INSTRON®
Fasteners such as bolts, rivets, and washers, play a critical role in maintaining the structural integrity of consumer goods, vehicles and structures. Due to the importance of fasteners to the automotive, construction, and aerospace industries, the ASTM (American Society for Testing and Materials) and ISO (International Organisation of Standardisation) organisations have developed intensive standards to ensure that fastener products meet the desired expectations.
The testing of material properties to ASTM and ISO standards is an excellent indicator that a product is quality ensured and safe for consumer use. ASTM and ISO standards are developed and updated in response to market requests and trends in the associated industry. Both organisations are comprised of global experts who are involved in specific committees designed to address what is necessary for the standards. These experts regularly meet to discuss market needs and whether the standards need to be changed or updated to keep up with evolving trends, technologies and quality requirements.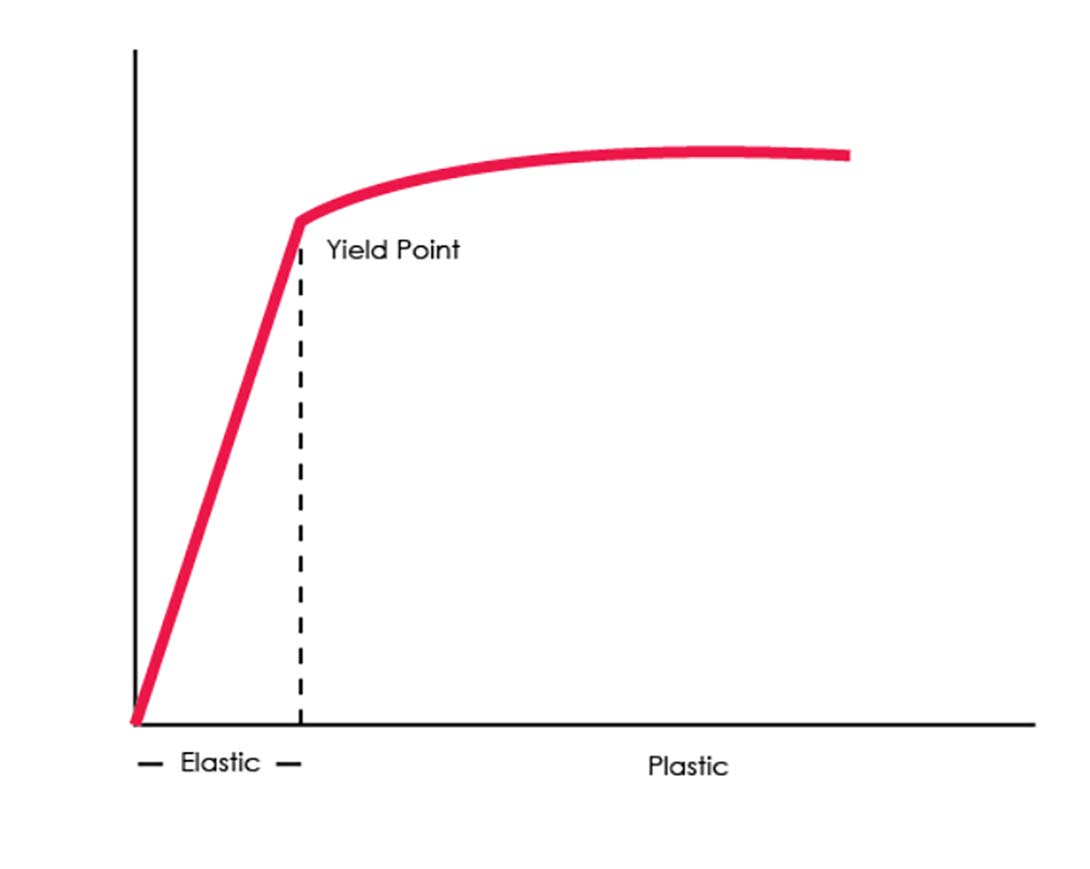 Two of the more pertinent standards for the tensile and shear testing of fasteners and fixings are ASTM F606 and ISO 898. ASTM F606 includes methods and procedures for the testing of externally and internally threaded fasteners, washers, direct tension indicators and rivets. Similarly, ISO 898 tests the mechanical properties of fasteners made of carbon and alloy steel.
ASTM and ISO are both internationally recognised, but it is important to understand that similar standards between the two organisations may have different requirements. For example, it is common that the two organisations may define different specimen dimensions or have different tolerances for what counts as admissible pass or fail criteria for any given material.
The mechanical properties of fasteners can be obtained in several ways. However, a large majority of results are obtained with the use of universal testing machines (UTMs). By exerting tensile, compression, or shear force on a specimen, these machines allow us to obtain useful data about the material's maximum force, yield strength, strain, and many other properties.
Testing to these standards does not come without its share of challenges, however, which are a result of the extensive requirements outlined by the standard committees. These challenges can include factors such as complex proof load procedures, various test types and set-ups, and documenting test results.
One of the biggest challenges with testing fasteners is specimen proof loading. The proof load of a specimen is the amount of force it takes for the specimen to yield (permanently deform). Every material has what is referred to as an 'elastic' region and a 'plastic' region. Prior to a specimen yielding, the material is maintained within the elastic region, meaning that it will snap back to its original length when the load is removed. After a specimen yields, however, it enters the plastic region where the specimen is permanently deformed and cannot snap back into its original position. This can be seen in the stress/strain curve in Figure 1.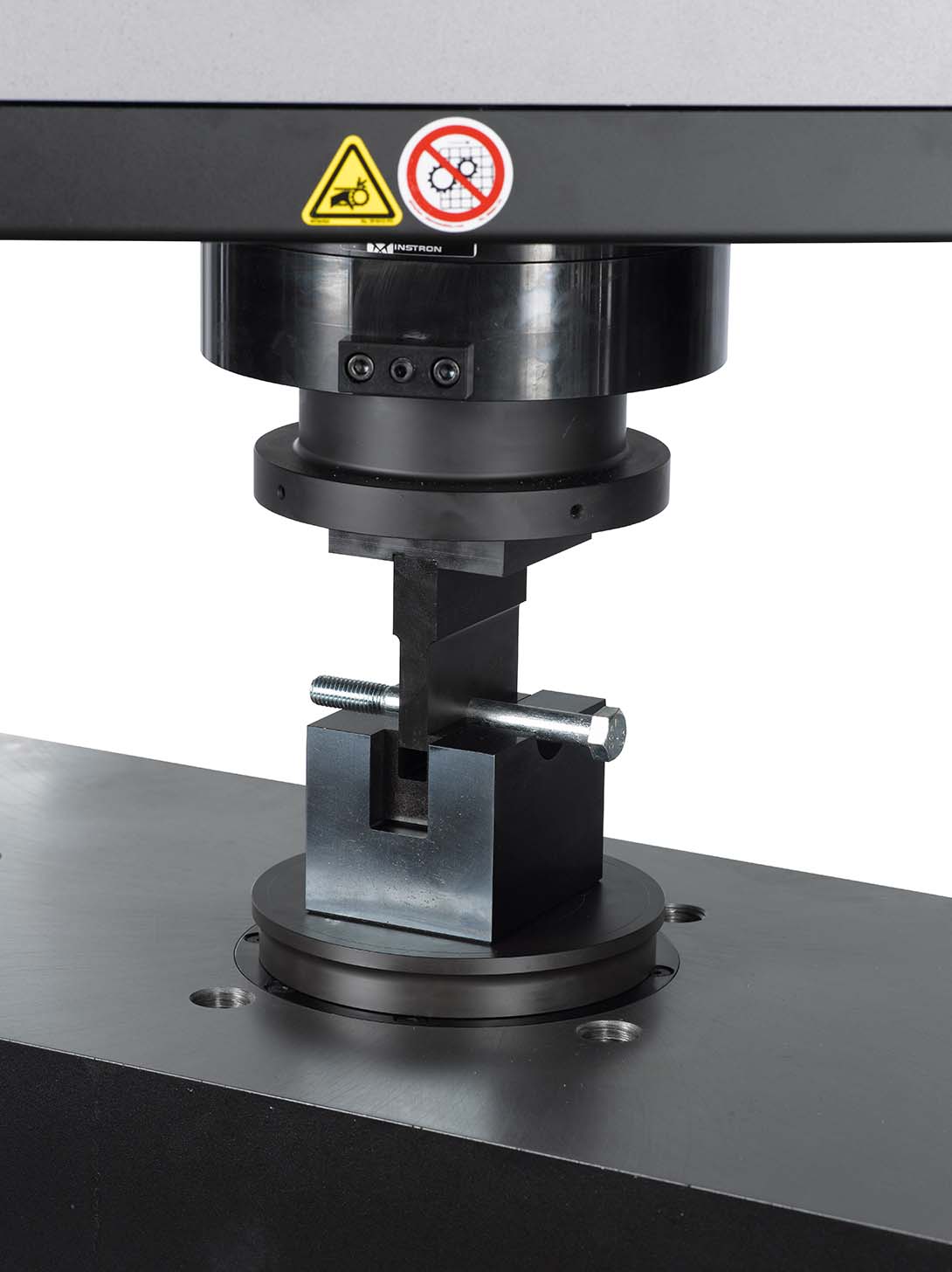 It is important for many industries to know how much force the material can handle before deforming, as specimen behaviour can be unpredictable after yield and prone to breaking. Testing to ensure this proof load is a necessary requirement, as it ensures that industry products can withstand the rigors of their intended application. The challenge that proof load testing presents can be mitigated by using a tensile testing system and software package capable of running a series of controlled ramps.
Both ASTM F606 and ISO 898 require that the fastener must be loaded to the specified proof value and held for a certain period. After this, the specimen must be unloaded and verified to ensure that no deformation has occurred. To increase efficiency, strain recording devices can be used in conjunction with software to automatically determine proof loading and record pass/fail criteria to exported test reports.
Another challenge posed by fastener testing is the variety of different test types required by these standards. For example, ASTM F606 and ISO 898 both outline tension and shear tests, where shear can be classified as single or double shear testing. Fortunately, there are techniques to increase the efficiency of testing with various fixtures. First and foremost, it is important to have test fixtures that are compatible with the machine and can be swapped interchangeably with ease. Another option is to utilise a dual space system where tension fixtures and compression/shear fixtures can be used simultaneously.
This is possible because the system has multiple crossheads, which are often referred to as an upper and lower test space. Fixture versatility and dual space testing systems are vital for fastener testing due to the large volume of specimens that require testing in order to confirm that samples conform to international standards. The ability to swap fixtures and/or utilise multiple test space machines can drastically reduce set-up time and increase optimisation in a lab.
Finally, ASTM F606 and ISO 898 both require extensive documentation of test results. All modern universal testing systems are capable of recording and exporting mechanical properties from the tests being performed, but the challenge posed by documentation requirements is that unique sample information is often called for in the reports. Some examples of this extra information include date of manufacture, coating properties, preparation steps, and many other possible data points. While historically this has been included as separate documentation or completed by hand with each sample, premium test software has the capability to add custom input for test procedures. Premium software can also include the ability to create linked calculations based on user input. This feature can help mitigate the need to maintain a large library of methods for each dimension of fasteners.
In addition to proof loading, fixturing, and documentation, there are many other challenges that can arise when properly testing fasteners to ASTM and ISO standards. Furthermore, other types of testing may also be required depending on the intended application. It is because of these challenges and requirements, however, that products can be internationally recognised as meeting required criteria to ensure their quality.