Smart Washer sealing device launched at Paris Air Show
03 August 2023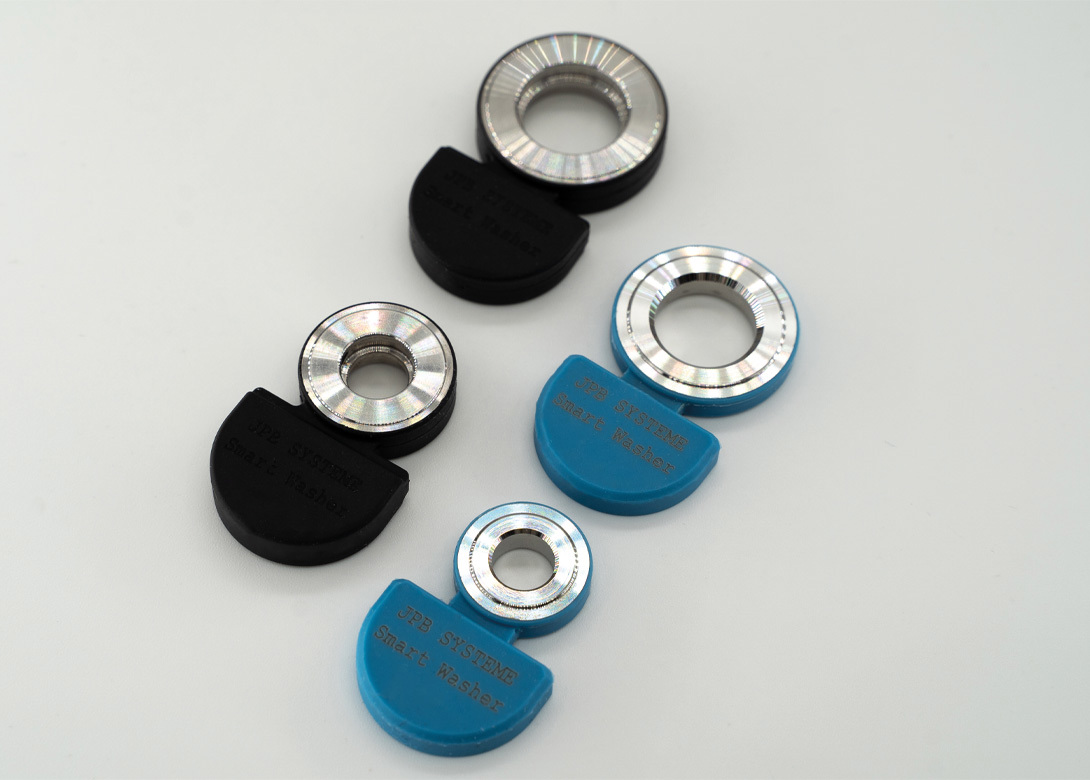 JPB Système announced important developments that further increase the functionality and accuracy of its Smart Washer device at the Paris Air Show, which took place in June. 
JPB Système believes that the development is a "disruptive sealing technology" that can improve MRO efficiencies by reducing the need to manually check torque levels – thanks to a touchless and wireless measurement functionality of bolt axial loads. Engineers can be quickly alerted to fasteners that are too tight, or too loose, and can address them accordingly to limit aircraft downtime. 
"While the washer performs the fundamental role of a standard product, it also uses intelligent connectivity by incorporating a proprietary strain gauge, as well as a transmission system into the washer," explains JPB Système. "This smart reader device relays information directly to maintenance engineers."
By leveraging improvements in strain gauge technology, the company has been able to respond to the needs of users with a smaller Smart Washer variant that is much easier to integrate and retrofit, while delivering the same functionality benefits as its larger counterpart. The Smart Washer thickness has also been reduced from 7.6mm to 5mm. Its smaller size also enables the new washer to be used across an increased number of areas within the aircraft, while the original 7.6mm washer has proven itself increasingly suited to experimental scenarios in 'on the ground' test environments. The smaller size of the new 5mm Smart Washer also leads to a weight reduction of one-third, which contributes to overall objectives for improved weight reduction, critical aboard any aircraft.
Jonathan Beaumel, mechanical design engineer at JPB Système, comments: "Despite a turbulent three years faced by our own company, as well as many others in the aerospace industry, we have continued to listen to feedback from our Smart Washer beta customer sites as we develop the solution. In doing so, we have directly addressed some important observations and have integrated the appropriate updates to Smart Washer to further improve its functionality and flexibility."