Slim design for compact spaces
01 February 2023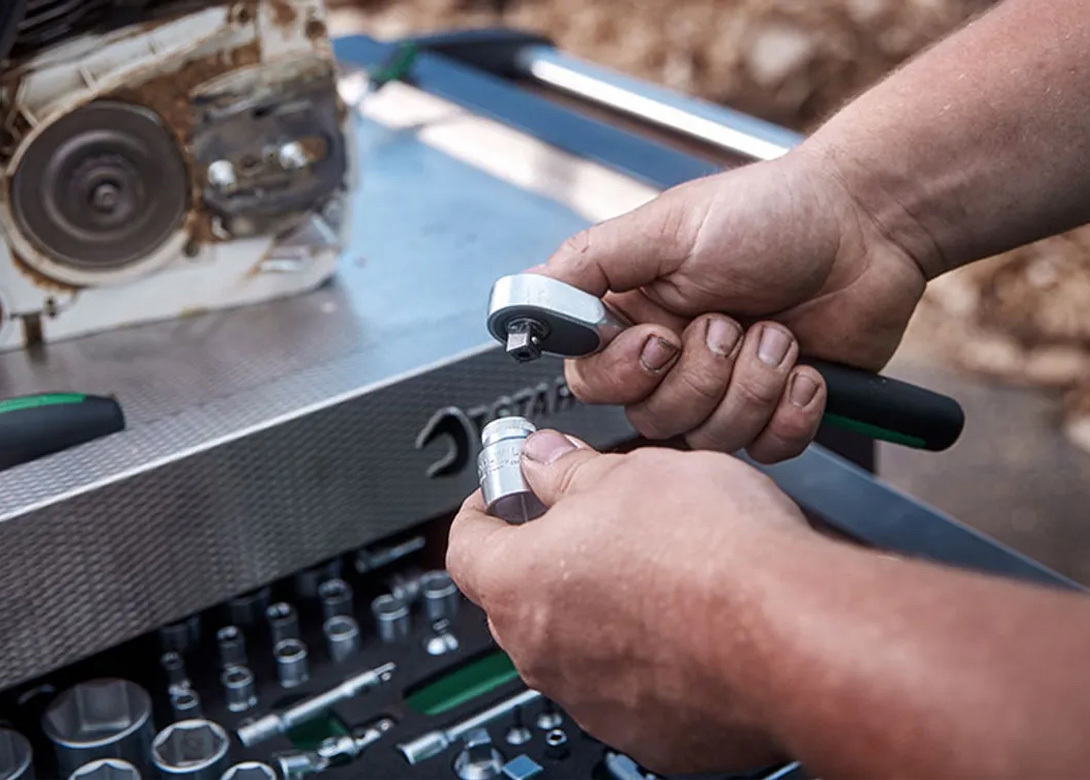 A recent addition to the Stalhwille range of tools is the QuickRelease fine tooth ratchet, which has been manufactured with a slim design to allow for high torque application in confined spaces. Manufactured with FOD preventative, the tools is ideal for safety-relevant sectors, such as aviation.  
The new ratchet has been designed with efficiency in mind, as it offers a high load capacity while allowing for freedom of movement. Stahlwille's fine tooth ratchets are equipped with 80 teeth which allows the tool to have a working angle of 4.5 degrees. Due to its durable precision mechanics, the tool offers smooth movement even when high torques are applied.
The QuickRelease ratchet is available in standard drive sizes, ¼ inch, 3/8 inch or ½ inch. In addition, users can choose between a two-component handle, a narrow steel handle designed for smaller spaces, an extra-long handle or a mini fine-tooth ratchet.
Also equipped with the Stahlwille QuickRelease locking system, every part of the ratchet is securely locked in place. The company ensures this technology protects against accidental loss across all connecting parts, all while not adding bulk and taking up more space than tools without safety systems.