RIV303 designed for cartridge rivets
18 December 2020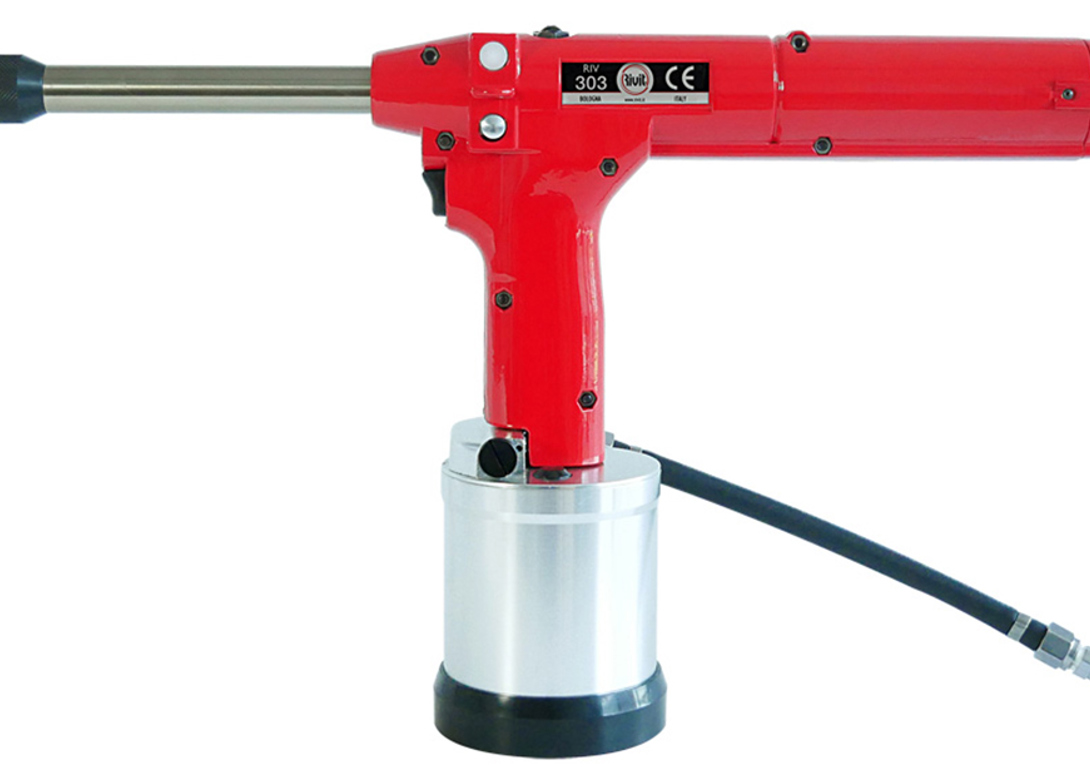 The new hydropneumatic tool RIV303 from Rivit Srl features a built-in booster and has been specifically designed for the application of cartridge rivets.
Depending on the diameter of the rivet, the RIV303 is equipped with special spare parts, with head, mandrel, and relative spring, selected according to the diameter of the rivet. Technical specifications of the RIV303 include a 5 – 7 bar air pressure, 30mm stroke, as well as a 3,890N pull force. Its cycle time is one second and it weighs 1.92kg and measures 475mm in length without the head.
Speedriv rivet cartridges are to be used in conjunction with the RIV303, for quick riveting. Suitable cartridges include those that can hold 24 to 58 pieces, according to the rivet's diameter and length, and are strung on a proper rod, ready to be used.
Rivets in cartridge are available in stainless steel, steel and aluminium, with dome or countersunk head, in diameters 3.2mm, 4mm, 4.8mm and 6mm, as well as in several lengths. Rivets in cartridge allow a drastic time saving during assembling and, Rivit points out, the Speedriv ensures good flexibility and can be easily included in automatic assembly lines. Rivets in cartridge are mostly used in automotive, electronics, electro mechanics, furnishing and general light fabrication applications.
Rivit Srl specialises in the production and distribution of fasteners, fastening systems, tools and machines for sheet metal assembling.