Permabond ET5428 structural epoxy for composites, metals, ceramics and plastics
07 March 2022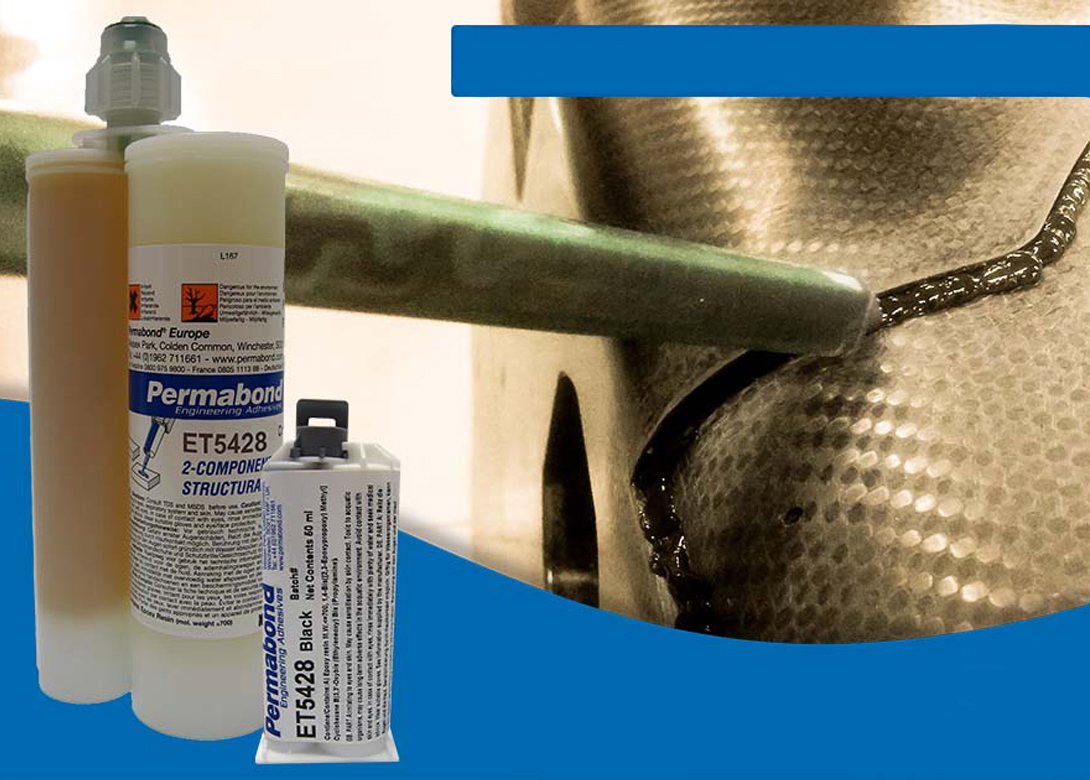 Permabond's structural epoxy adhesive, ET5428 has been successfully used for many years by engineers and manufacturers, for the structural bonding of metals, composites, ceramics and plastics.
Available in both cream and charcoal to match GRP and carbon fibre, this two part epoxy is a firm favourite particularly in the composites industry where it provides the ultimate in adhesive performance, in applications in the automotive, aerospace and marine sectors to name just a few.
Many engineers and buyers are currently looking for reliable sources of high performance composite bonding adhesives due to industry supply shortages. Permabond welcomes enquiries from customers looking for urgent and reliable structural bonding epoxies and with sites in the UK and Europe. Its technical engineers are on hand to discuss  applications, check suitability and compare against products needing to be replaced.
Features of Permabond ET5428 include a gel time of 10 - 20 minutes with handling time achieved at 30 - 40 minutes (If a slower cure time is required, Permabond offers ET5429 which has a 2 - 4 hour pot life.); up to 5mm gap fill; a very high bond strength to composites, metals and plastics; can be used on difficult-to-bond filled plastics such as PEEK; as well as good temperature resistance.
ET5428 is also quick and simple to use. It can be dispensed from a cartridge with a mixing nozzle directly onto substrate materials or it can be pumped from bulk containers through metered dispensing equipment on a production line.