ONSERT® flies business class
01 March 2022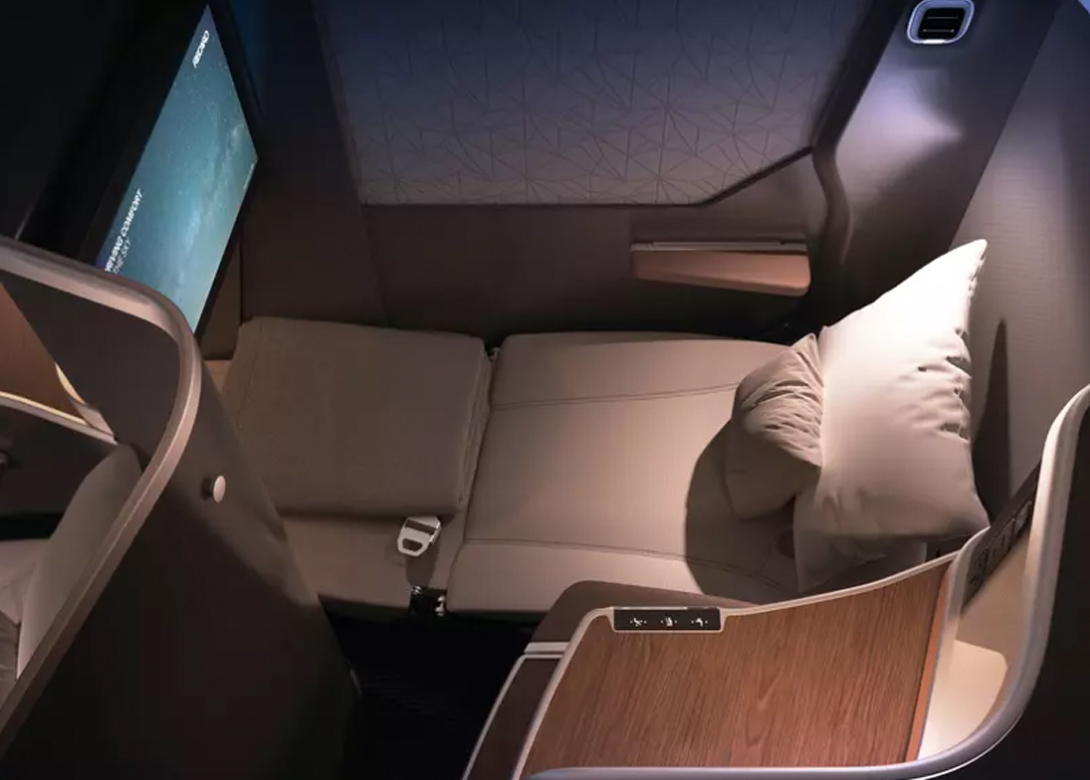 With the aim of reducing the weight of the CL6720 business class seats and making the processes more efficient, RECARO Aircraft Seating has developed an innovative solution based on the ONSERT® process, together with Böllhoff and DELO Industrial Adhesives.
Lightweight construction is an important goal in every segment of the aerospace industry – including cabin equipment. In addition, higher level quality requirements for materials and processes have to be fulfilled. This also presented RECARO Aircraft Seating with new challenges when developing the CL6720 business class seats. A large number of electrical connection cables are hidden within a business class seat. These supply, for example, the in-flight entertainment, lighting or other control panels for the passenger. So quickly up to 100 holding points are required for cable and wire fastenings, which have to be fastened to the interior seat panelling made of composite material. The installation is traditionally done with inserts; they are bonded into the composite components by means of the potting process.
The solution
With this ONSERT® version, the ONSERT Smart basic element made of transparent plastic is bonded to the customer component with light curing adhesive. The plastic and the adhesive meet the requirements of FAR Part 25, § 25.583 (60 seconds vertical burn).
The ONSERT elements are processed manually by using the battery operated ONSERT Portable Mini. Due to its modular structure, it is very well suited for use with restricted access to the adhesive area. After the base element has been bonded, diverse cable holders can be clipped on. These cable holders are available in different heights for different cable diameters, can be rotated flexibly and save weight. Thus, the cables do not come into contact with the seat lining during a flight, prevent static charges or damage to the cables and ensure safe energy management.
With a term of seven years, 122,000 ONSERT Smart will be installed in the business class seats every year. Further dimensions are currently in the test phase.