NORMA Group – improving cost savings
23 July 2014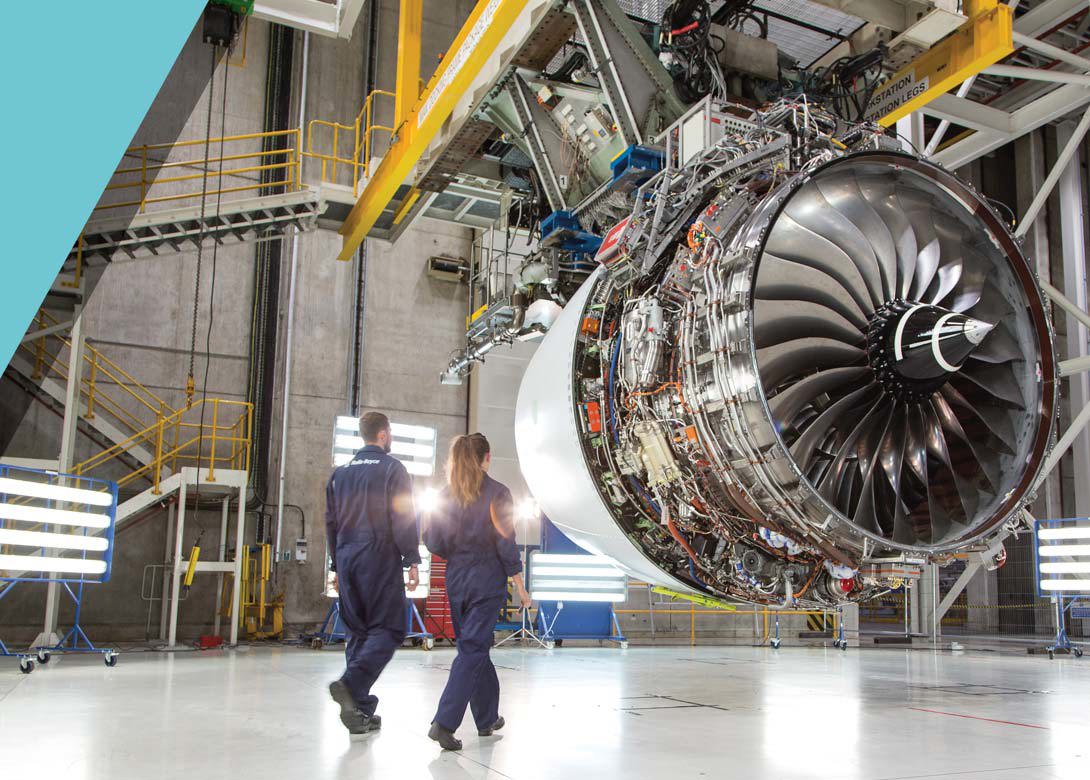 NORMA Group has more than 60 years experience of manufacturing and developing a comprehensive range of engineering joining technology in the clamp, connect and fluid categories. Will Lowry spoke to Jonathan Heywood, director of product engineering for EMEA at NORMA Group, about NORMA's ability to work with customers on future developments and how NORMA products can be used to help improve cost savings.

To start with can you tell me about your current role and your career at NORMA Group?
"I moved to the NORMA Group in 2011 and was attracted by the success of the company and the wide reaching product portfolio in diverse markets. NORMA Group is not focused on one particular product or market, but is a key development partner and supplier for companies in a diverse variety of business areas such as vehicles, ships, trains, aircraft, domestic appliances, plumbing and pharmaceutical.
I lead the product engineering departments based at all of our plants throughout Europe, who are responsible for designing our products for current applications and future innovations – securing our future and the future of our customers."
NORMA Group provides engineered joining technology solutions. How does the Group ensure it is providing the technology its customers need?
"The NORMA Group has a large product portfolio of some 30,000 engineering joining technology products, with a rich design and production experience in both metals and thermoplastics.
The ability to provide products for a whole range of related applications is something outstanding from NORMA Group. For instance, as well as supplying thermoplastic pipes and connectors for UREA applications in the exhaust system, we also design and supply the associated metal clamps and fasteners. It is using the knowledge from one side of our business and applying it to other products that enables us to offer our customers the complete solution."
How can NORMA's products be used to help improve cost savings? Do you have an example?
"It is not just about designing the individual products, it is about providing the comprehensive solutions that take into account our customers individual requirements. These include reduced assembly times or warranty costs. On top of that it is about fitting our solutions into ever tighter engine compartments. We have a highly qualified development team that is able to provide state of the art technology and to cater to our customers' needs and requirements. We anticipate future developments – therefore not just existing applications, but the innovations we are going to need in 2, 5, or 10 years time. We translate them into products that offer a benefit that goes beyond the normal product.
To give you an example: When looking to save weight of the overall systems, we have an application where we have replaced rubber hoses with plastic pipes, which results in a weight reduction of 3.5kg. That 3.5kg helps reduce emissions, because it reduces the weight of the car and therefore there is less fuel consumption.
We also concentrate on sustainability. For instance we were the first Tier 1 supplier to be able to extrude high temperature PPA resin based plastic, which is based on a renewable vegetable food stock. 
In addition, communication with the customer is absolutely critical, we have learnt this over the years and one of the areas we excel in is making sure that there is an absolute understanding of what the customer wants, so we can design the best solution. 
More and more we see customers coming to us for the complete package. For instance, there are several companies that supply V-profile clamps for exhaust connections, but we don't just supply a V-profile clamp – we provide the solution. 
We recommend what type of gasket should be used, we specify and define the flange geometry for the customer – including all the tolerances – and then based on that we propose the best solution for that joint. Not just the clamp, but the joining system. 
A typical example of one of our products helping customers to save costs is the V2PP clamp, which saves our customers assembly time due to its easy handling."

What are the features/specifications of the V2PP clamp that make it easy to handle?
"V-profile clamps are connecting elements for flanged pipes and are used in various applications such as exhaust gas, cooling water and UREA systems. Typically, such clamps require the bolt to be assembled on the production line at the customer. However, the V2PP profile clamp is characterised by a pre-assembled bolt. This significantly reduces the assembly time, whilst simultaneously eliminating the danger of cross threading the bolts during assembly, which can lead to a costly stoppage of the production line.
How do we do this? Our patented design features a clip on the side of the clamp opposite the bolt, which together with the integrated spring allows the easy pre-assembly of the clamp using only two fingers. This is a significant improvement for an assembly operator, who is normally juggling 3 or 4 components at the same time – two pipe parts, a clamp for connecting them, and often a gasket as well.
The V2PP clamps are pre-assembled at NORMA and are packaged so that they can be taken out of the packaging with two fingers and directly assembled on the flanges. In addition, the V2PP is characterised by low weight, which helps to reduce the overall weight of the system, and is optimised for extremely tight packaging spaces, making it even more suitable for automotive applications. 
We went into mass production of the V2PP clamp in January 2013 with a well known Tier one supplier and a major OEM. 
We also have active projects with all key exhaust system and UREA system suppliers."
NORMA has the ability to work with customers on future developments. What are the benefits to the customer of this relationship?
"The sooner the customer approaches us, the better the solution we can design. We produce an amazing variety of different products for a wide selection of markets, but each market and application is individual, which is why we always aim to be involved in the development of applications as early as possible.
The benefit to the customer is that we like to create close working relationships with our customers, and being involved in the development stage helps us to do that. Also, as a company we are constantly monitoring the global megatrends, which influence the industries, as well as collecting feedback from customers. By monitoring these requirements and taking into consideration what we are hearing from the close working relationship with the customers, we are able to anticipate what the customers are going to need. We are able to be ahead of the curve by developing products now, which our customers will ask for in the future."