New structural epoxy with astronomical performance
11 November 2021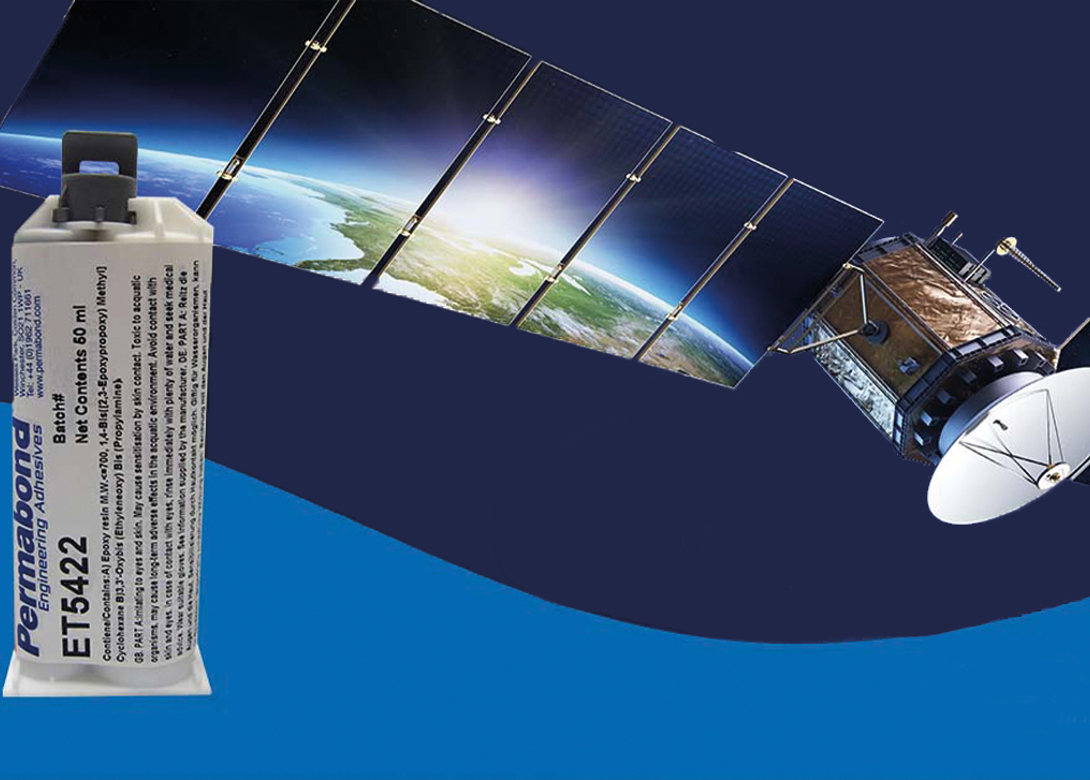 The new Permabond ET5422 structural epoxy is an ultra high strength two part epoxy adhesive developed for a spacecraft project and later adopted by an aircraft parts manufacturer.
ET5422 offers high peel strength and achieves exceptionally high structural bond strength and performance. The material is fully toughened with second generation core shell rubber technology, to offer excellent impact, vibration, peel and shear strength.
Permabond ET5422 is a highly versatile adhesive, providing high strength adhesion to a wide range of engineering materials and is ideal for replacing welding. It allows greater freedom of material selection with its ability to bond dissimilar materials and creates an impervious seal against moisture and chemicals. It can also be used instead of mechanical fasteners, helping to keep assemblies lightweight and rattle free. By not having to drill and fix parts, the processing is much easier - and with no damage to the integral strength of the substrate.
This easy to use room temperature curing epoxy adhesive consists of resin and hardener and is supplied in convenient dual cartridges for dispensing via a handgun. Adhesive is mixed and dispensed via static mixing nozzles. It can also be supplied in bulk for use with automatic dispensing equipment. Full cure can be achieved at room temperature, although cure times can be reduced with the application of heat.
Permabond believes the use of this adhesive should not be limited to aircraft and space rocket manufacturers and that other industrial users should have access to it to maximise the performance of their bonded assemblies. Manufacturers of sports equipment, automotive parts, marine and prosthetics to name just a few - its uses are quite diverse.