Increased panel range with Pine Tree Clips
11 June 2015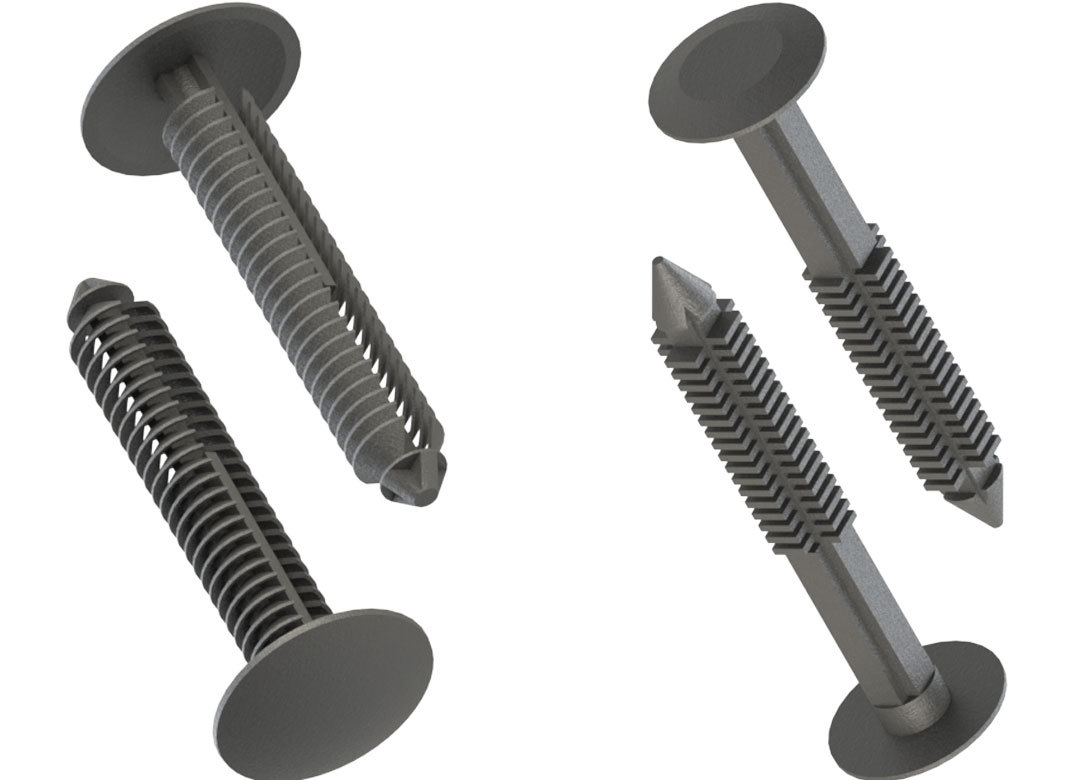 GBK UK Ltd has added two new Pine Tree Clips, made from PA6 (nylon 6) and PA66 (nylon 66) to its range, which offer users panel ranges of up to 40mm.
The new Pine Tree Clips offer significantly different benefits to users with panel ranges of this size. Produced using both different fin design and material grades, one item is extremely malleable – making it ideal for difficult panel assemblies where manufacturing tolerances are difficult to achieve. The more rigid item has been used already in applications where stiffness is a desirable attribute, such as securing expanded materials to rigid housings or to another flexible or expanded material.
Pine Tree Clip 47206 is made from nylon 6 and has an 18mm head diameter. It requires a 6mm hole mounting and has a panel rage from 4mm – 40mm. Pine Tree Clip 47207 is made from nylon 66 and has a 15.3mm head diameter. It requires a hole mounting of 7.5mm and has a panel range of 24mm – 40mm.
"Contact our sales office to talk about your fastening, fixing and component needs and discover why GBK ships products globally and solves problems daily."