How the WDS range is expanding for America
03 September 2020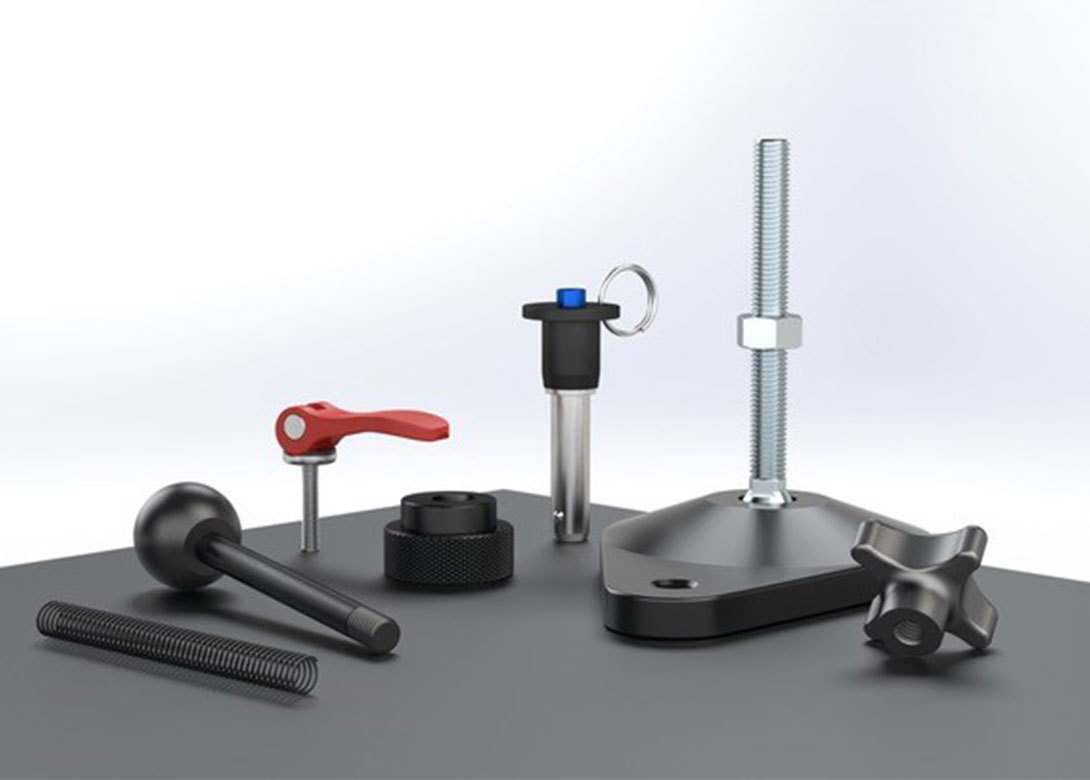 By John Marshall, Technical Manager, WDS Component Parts Ltd
Growing international demand for inch size threads is encouraging UK suppliers and manufacturers of standard parts and components to broaden their range. Because of this. WDS Component Parts Ltd is expanding its variety of inch thread products to supply customers from North America and around the world.
Challenges behind standardisation between Britain, the USA and Canada, evidenced during the intense manufacturing demands of World War Two, led to the creation of the Unified Thread Standard (UTS) in 1949. Based on inches, the standard included Unified Coarse (UNC) and Unified Fine (UNF) as the most common examples. Eleven years later, the International System of Units was created as the modern form of the metric standard. With origins in Continental Europe, it remains the only standard of measurement, threads included, in almost every country in the world.
While the basic profile of UTS and metric threads are the same, the difference in major diameter and pitch, the variation between the thread peaks, removes the potential of compatibility. Within UTS, UNC is more commonly used for general engineering applications while UNF, with its increased thread per inch ratio, is preferred for very small applications and those requiring greater precision and strength.
Despite British involvement in the creation of UTS, the UK developed greater ties with Europe and generally adopted the metric thread system. However, following Britain's departure from the EU, the potential of increased trade with wider partners, including North America, has reemerged. Inch dimension thread sizes don't just mean America and Canada however, as South America, China and Commonwealth countries are among those with demand for the standard, often in addition to metric.
One of the reasons WDS already supplies inch thread dimensions is to fulfil demand of UK or international OEMs designing products for North American markets. WDS is often required to provide single or low volume numbers of parts as spares or replacements, in addition to the higher volume required for OEMs.
Increasingly however, American, Canadian and South American OEMs are buying direct from its Leeds, England site. The price has to be right, as does timescale. WDS is able to be competitive against large-scale American-based suppliers because of its large stock, its ability to source large quantities or less frequently requested items, and its in-house manufacturing capability. This also contributes to quick delivery and daily overseas despatch for stock items.
As specialists in standard and component parts, WDS says its level of customer service is more personal, detailed, and application-specific than most of its competitors on the global stage. It's website provides detailed product specification about each one of the 20,000-plus parts it provides, including 2D and 3D CAD drawings, as well as an increasing range of colour drawings.
Its also just released a new catalogue, Inch Dimension Components from WDS, which presents the full and expanded range of standard parts and machine components available in UNC and UNF inch thread dimensions.
WDS forms partnerships with many companies due to the direct level of customer service and engineering advice it provides, increasingly attracting North American and global customers as a result of this approach.
The technical team has in depth knowledge of the components and can quickly respond by e-mail or telephone regarding the specification and suitability of the item for the application in question. A recent example involved an American customer who required a large number of castors. WDS received the customer's drawings, added its product dimensions and returned it to them to demonstrate fit.
Some of the new products available in inch sizes include T-knobs and wing knobs, typically used in machine. These new components join a wide range of existing inch size products, from nuts and screws to levelling feet. In addition to UNC threads, UNF dimensions are also available for components used for specific industries, such as bicycle manufacturing, which requires more precise adjustment. It also provides clamping levers, which are used as part of the quick release skewer mechanism within a bicycle wheel hub.
WDS can design and manufacture bespoke parts in UNC or UNF dimensions on request. Any product not currently available in UNC or UNF can also be developed by WDS to fit demand.