Freedom and performance without the cord!
04 January 2018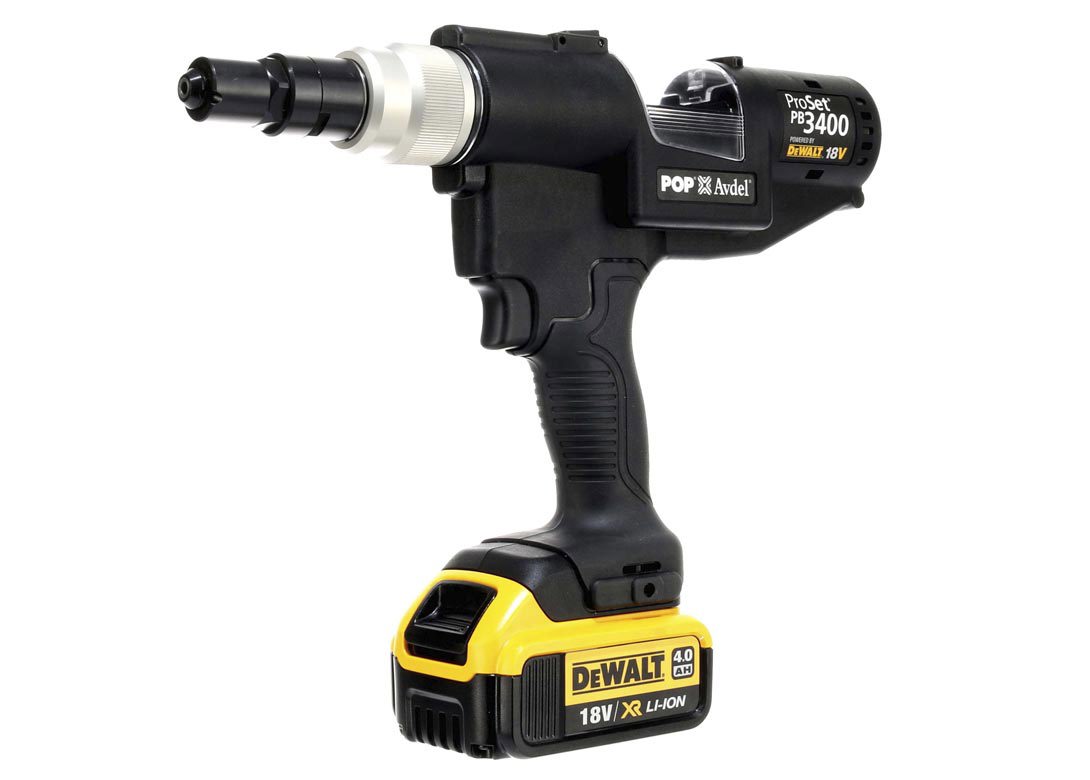 Lightweight, ergonomic and fast, the new POP Avdel ProSet® battery tools from STANLEY® Engineered Fastening have the ability to pull the same rivets as comparable pneumatic tools but without the cord.
The new ProSet PB2500 18V cordless blind rivet tool is designed to place standard blind rivets 2.4mm - 4.8mm diameter (3/32 inchesto 3/16 inches) while the new ProSet PB3400 is designed to place structural blind rivets 4.8mm - 6.4mm diameter (3/16 inches to 1/4 inches).
These cordless riveting tools offer many advantages over air-driven versions. The key one being that they enable industrial professionals to carry out rivet installation without being tied to an electrical outlet or air line. As well as allowing users to work in distant or otherwise inaccessible areas, this freedom of movement means savings in time and equipment costs by avoiding the need for extension leads, compressors and hoses.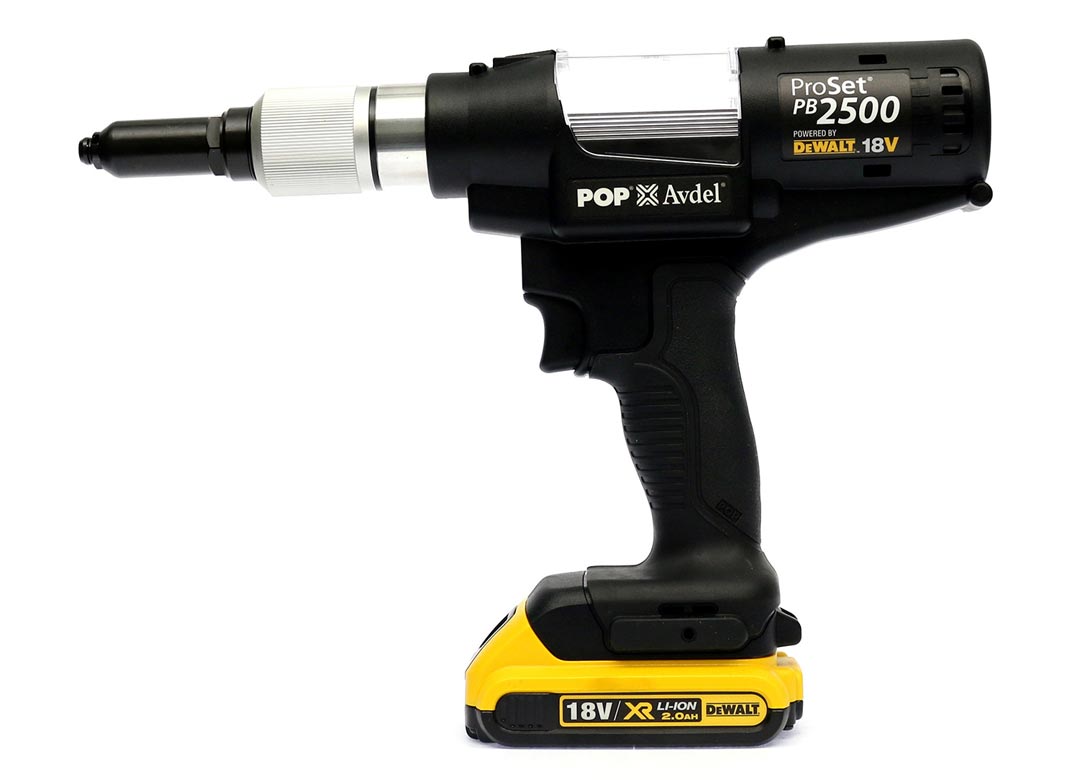 Both tools incorporate a raft of useful features such as rivet holding mechanism so rivets do not drop out – even when tool is set upside down; a quick release removable mandrel collector which has a large capacity collector to store spent mandrels meaning less waste around the working area; time saving tool free, quick release nose housing and jaw guide removal; and a 2 year warranty on the tool when registered online and 1 year warranty on the battery and charger.
Both tools are light, strong and long lasting. With a pulling force of 8.5kN pulling force and 25mm stroke the ProSet PB2500 is capable of placing an average of 1,200 ø 4.8 mm standard blind rivets per charge and the ProSet PB3400 with an 18kN pulling force and 30 mm stroke is capable of placing up to 1,000 ø 6.4 mm structural blind rivets per charge.
The new ProSet cordless bind riveting tools also come complete with a tough carry case, 2 x 18V lithium-ion batteries and a fast charger with energy and charge level indicators.