Flame-retardant adhesive tape for floor coverings in aircraft
04 May 2023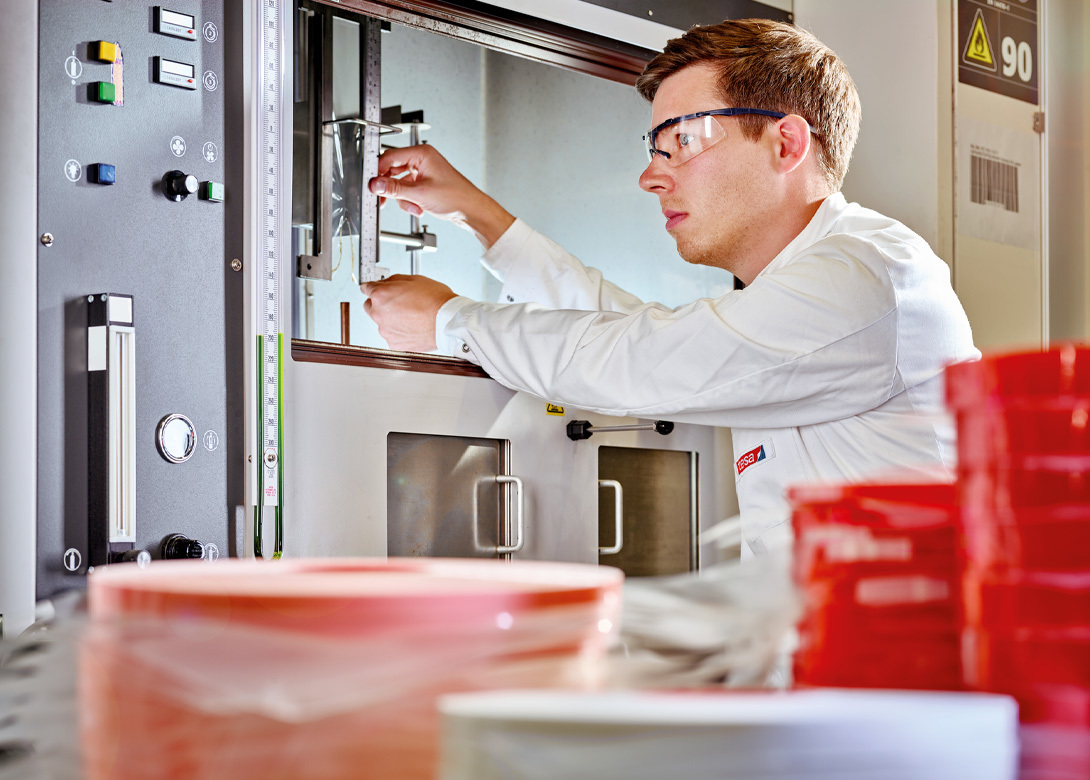 tesa, an international manufacturer of adhesive tapes and self-adhesive product solutions, has now expanded its range of flame-retardant adhesive tapes to include an application for the aviation industry. The new tesa® flameXtinct 45020 was specially developed for bonding carpets in aircraft interiors.
Strict regulations apply to components and material solutions in the aviation industry, especially when it comes to fire protection. In order to limit the consequences of a cabin fire and to ensure the greatest possible safety for passengers and crew, the installed components are tested for flammability, smoke development and toxicity. If all test criteria are comprehensively met, the materials may be used for aircraft construction. 
In the event of a fire, the tesa® flameXtinc adhesive tapes extinguish themselves after only a short time, are completely halogen free, and meet all current fire safety regulations according to UL94 and FMVSS 302. flameXtinct 45020 was specially developed according to these specifications and also meets the aviation-specific requirements according to FAR 25.853 (a) Appendix F, Part I, (a), 1, (ii).
In addition to its flame-retardant properties, the differential adhesive system exhibits several features, including strong bonding to many carpet types, repositionability during installation, as well as quick and damage-free removability from the subflooring. Cabin carpets can thus be easily and quickly replaced after use with little effort.
"We are delighted to introduce flame retardant carpet laying tape, our latest addition to the innovative flameXtinct product range. Our flame-retardant portfolio already covers a wide range of applications for a variety of industries. With this new solution, we have expanded the product range and thus added a suitable solution for the aviation industry to our portfolio," says Frank Domann, corporate marketing director industrial markets at tesa.