Electronic weld head system addresses wide range of applications requiring precise position
25 February 2019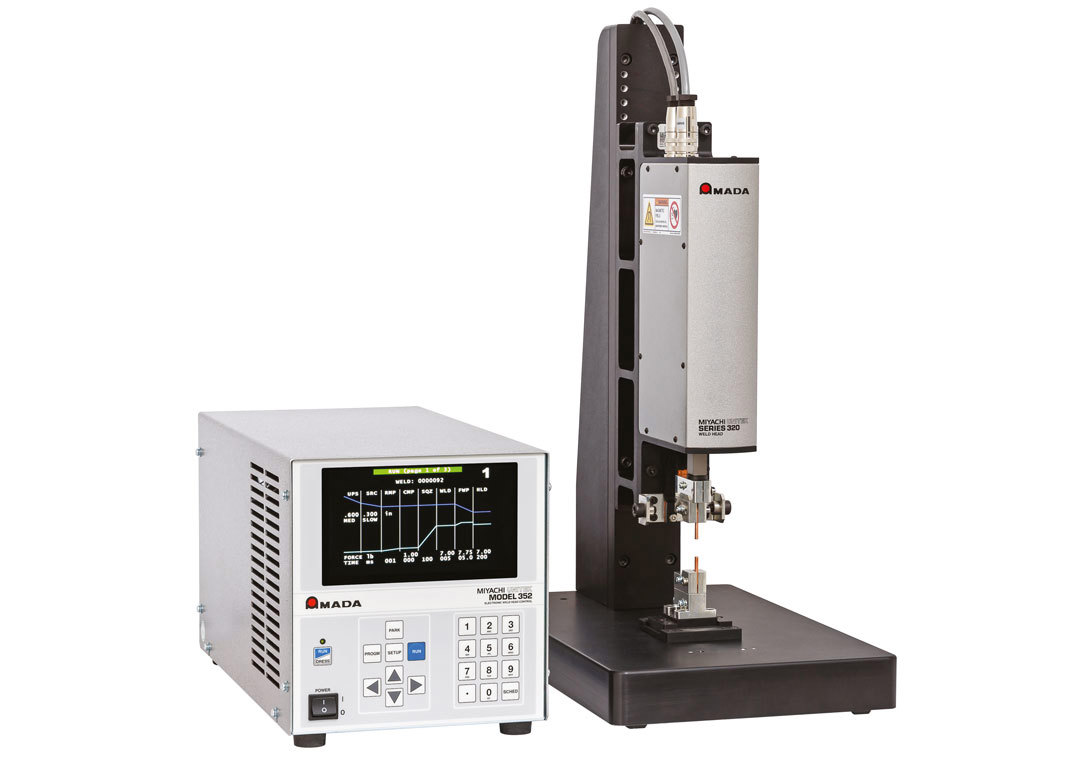 Manufacturer of resistance welding, laser welding, marking, cutting, and micro machining equipment and systems, AMADA Miyachi America Inc has announced an update to its series 320 Electronic Weld Head System, which increases the maximum weld force to 7lb (3175 gm) with a maximum follow up force of 7.75lb. (3520 gm). Now the Series 320 can handle an even wider range of applications requiring precise position and force control.

Series 320 is ideal for safety critical applications in the medical, aerospace, precision electronics, and automotive markets. With the expanded force range, the Series 320 is a good choice for fine wire welding like squib wires as well as hearing aid components, electronic components, and implantable medical devices.
Series 320 meets the process demands of microelectronics manufacturing, but is robust enough to endure industrial environments. It can be configured with in-line or offset opposed electrodes to tailor the weld head for specific applications. With exceptionally accurate force and position parameters, the Series 320 provides outstanding process control and measurement. The weld-to-displacement feature stops the weld precisely during collapse.
Also offered is an initial part detection feature that detects missing or extra parts. Displacement limits facilitate monitoring of both initial and final part thickness.
In addition, the software has been updated to include a low force dress mode for preparation and cleaning of electrodes. This feature eases the routine maintenance required to get precise, repeatable results.
The updated Series 320 is available with linear motion or two level footswitch options. A user friendly I/O makes for easy integration with a PLC. Four programmable relay outputs facilitate precise process control.