Diverse geometries for indexable inserts
08 September 2022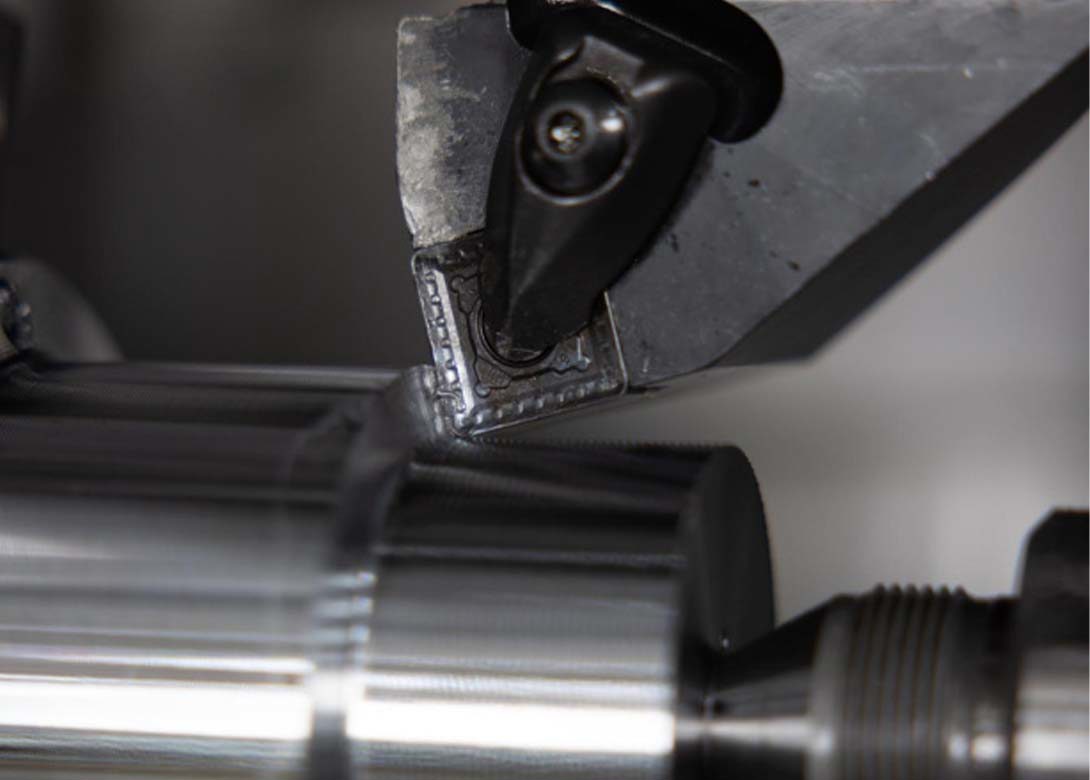 Walter has furthered its range of turning indexable inserts, designed for heavy-duty roughing operations, with HU3, HU5 and HU7 geometries. Users in the oil, gas and aerospace industries, as well as manufacturers of turbines and generators, can benefit from productivity levels of the inserts.
All three turning insert types are coated with Tiger·tec® Gold grades WPP10G, WPP20G and WPP30G, which Walter states increases the wear resistance due to the textured, multi-layered MT-TiCN structure. Each of the three geometries have specific features and allow for a variety of applications.
Walter insists the HU7 geometry, for steel and cast-iron workpieces, is the most stable turning indexable insert in company's product range. The straight cutting edge and negative protective chamfer means it can be used for high feeds and large depths, with cuts up to 17mm. The insert stability of the HU7 enables large machining volumes, even in difficult conditions.
The HU5 is designed with a curved cutting edge and an open chip breaker groove, giving the insert a slightly softer cutting action. According to Walter Tools AG, this reduces the cutting pressure and cutting forces. Due to this, the company recommends the HU5 whenever heat generation or vibration occur, for example when roughing high temperature alloys and stainless steel.
Chip breaking is optimised with the V-shaped chip formation of the HU3, even with small depth of cut and fluctuating material removal. The insert can be used, primarily in steel, for depths of cut from 0.8mm.