Curtiss-Wright integrates additive manufacturing for aerospace
10 November 2021
UK-based Curtiss-Wright Sensors sits within the Aerospace and Industrial division of Curtiss-Wright Corporation. With a legacy dating back to 1903, the company specialises in the design and manufacture of high accuracy, flight critical components for the commercial and defence aerospace, business and helicopter and ground defense sectors.
Long-standing clients include OEMS such as Airbus, Boeing, Lockheed Martin and Bombardier. "Additive makes such a huge difference to our manufacturing capabilities. One of the biggest benefits is the speed of turnaround. It gives us flexibility to produce bespoke, complex products for our clients and fast," comments Andy Mainstone, senior manufacturing engineer at Curtiss-Wright Sensors.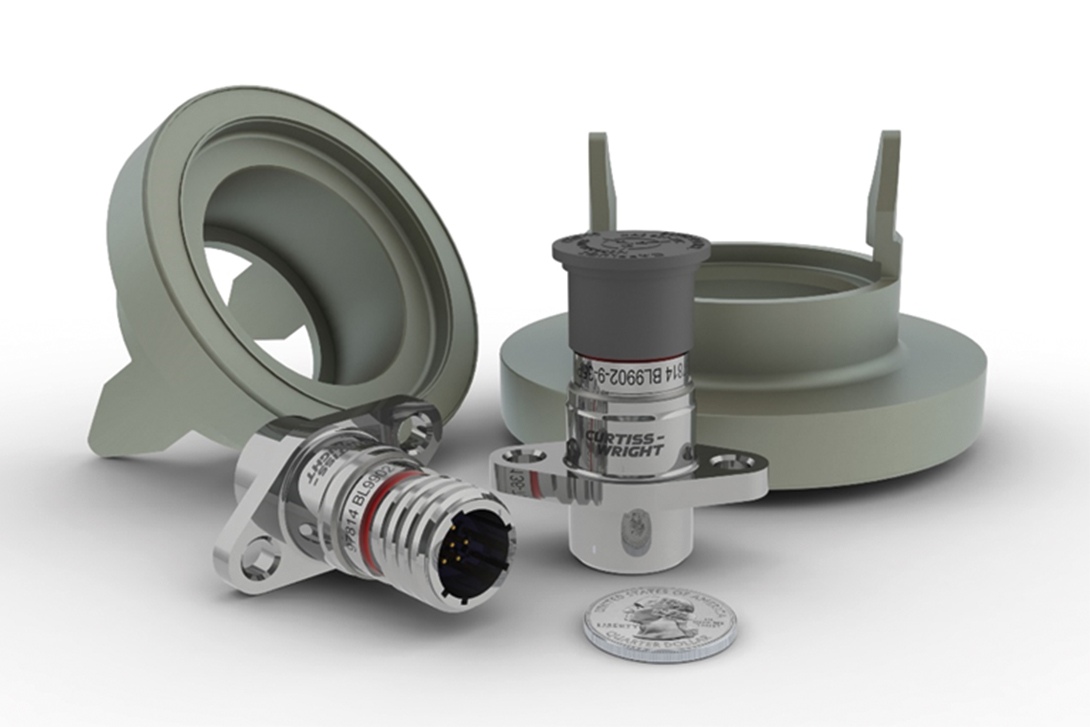 The operations team design and produce technical documentation and tooling to support production and NPI departments. A fast paced, demanding environment with daily tooling requests coming direct from operators and design engineers, the team has to be agile and responsive to provide creative, low cost and fast solutions for an array of engineering problems.
The team are using the Mark Two composite 3D printer from Markforged to produce 3D printed tooling on demand. Printing in Onyx (nylon with micro carbon fibres), a non-marring material, with the option to add reinforcing carbon fibre, the team is able to produce robust, high strength, quality tooling, within hours of the original request.
The challenges
Curtiss-Wright has a long-standing reputation for the pedigree of its product, excellent reliability and proven performance in supplying the aerospace sector. Given the nature of the industry and equipment to which the sensors are fitted, Curtiss-Wright faces three key challenges daily:
Sensors are made to order - all sensor products are made to order, with design and performance requirements specific to each individual client. An order may consist of a single component.
Small batch volume needs flexible manufacturing - Curtiss-Wright has to adapt its manufacturing processes regularly to manufacture small batches of sensors, typically from 1 – 50.
The tooling required for each job differs every time - as each project is bespoke, the tooling needed in production and assembly must also be bespoke. In addition, there are legacy products and one off product requests that require more complex production processes.
The results
"The speed at which we can solve problems is superb. We are made aware of the problem in the morning, and by lunchtime the operator has a bespoke tooling to use. It enables us to keep production moving, I don't know how we managed before additive," explains Pete Netherton, senior manufacturing engineer, at Curtiss-Wright Sensors.
In just over two and a half years of owning the Markforged Mark Two, the operations team have designed and printed over 600 different pieces of tooling. Ranging from assembly aids, brackets, orientation and locator jigs, to holding nests, blocks, covers, tools, clips, clamps, racks, trays and moulds, the applications are vast and forever expanding.
Once tooling has been printed, the CAD and print files are categorised and stored, so that they can be easily accessed for repeat jobs. or in the future for legacy products. Furthermore, if a tool is lost or broken, it can be quickly reprinted from the system, reducing production line downtime and saving hundreds of pounds in using external CNC contractors.
"The cost savings have been huge. If we no longer used additive, senior management would immediately ask us why we are spending so much on tooling, and why's it taking so long," explains Andy Mainstone. The savings achieved from 3D printing tooling in-house resulted in Curtiss-Wright seeing a return on investment on their printer in less than two months.
The quality and accuracy of parts 3D printed on the Markforged printer, combined with the speed of turnaround and low cost to produce, has resulted in the operations team expanding additive applications to solve problems outside of tooling.
"The shop floor is constantly surprised by the quality and speed at which our team can 3D print their requests," explains Andy. "Previously, tooling requests may have gone unanswered, or were slow to resolve because they were cost prohibitive, or there was too much demand on the internal machine shop. Now, using our Markforged 3D printer, we can deliver solutions to production the same or next day, whilst manufacturing is underway."