Controlled tightening from Stahlwille
04 February 2020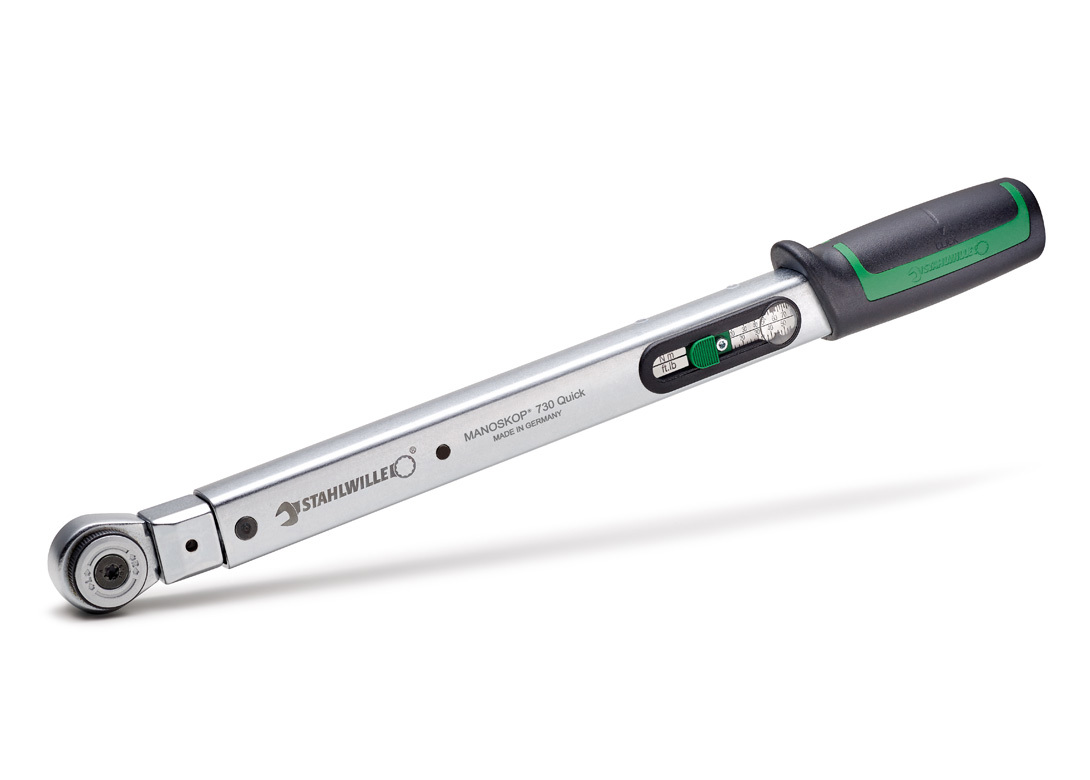 Controlled fastener tightening is now even more important in production, assembly, and service work, and is indispensable in taking uncertainty out of the quality/safety equation. Controllable torque tools – such as the MANOSKOP® 730 Quick – ensure secure connections that exactly meet the requirements every time.
Lightweight materials such as carbon, aluminium, magnesium alloys, and plastics, are very sensitive and quickly become brittle – making bolt tightening with low torques essential. There is also an increasing need in the industry for fastener logging due to ever stricter regulations and quality standards.
The demands made by customers on torque tools in their respective fields are diverse. Stahlwille's mechanical, electronic and electromechanical torque wrenches provide solutions for all these requirements that enable maximum accuracy, efficiency and safety. The tools are dependable and robust to withstand continuous professional use and stay reliable.
Stahlwille's torque range includes multipurpose tools that are at home in many situations. The MANOSKOP® 730 Quick is a mechanical torque wrench that is versatile, quick to set and has a virtually wear-free flexible rod measuring system. There is no need to reset to '0', because there is no spring. The torque is set via a double sliding scale with a thumb recess. A magnifier facilitates reading even where the angle of sight is unfavourable. The locking lever integrated in the handle is easy to access and unlock, enabling the user to adjust the torque very quickly.
Stahlwille offers much more than just hard wearing products with excellent precision. Services, including support in optimising processes, practical, as well as target group orientated training programmes, are on offer and deliver the added value that demanding users have come to expect. In the state of the art training centre in Wuppertal, Germany, an experienced team of trainers imparts basic or specialist knowledge and ensures that both trade partners and users become acquainted with products and their application.