Atlas Copco receives Red Dot Design Award
03 July 2023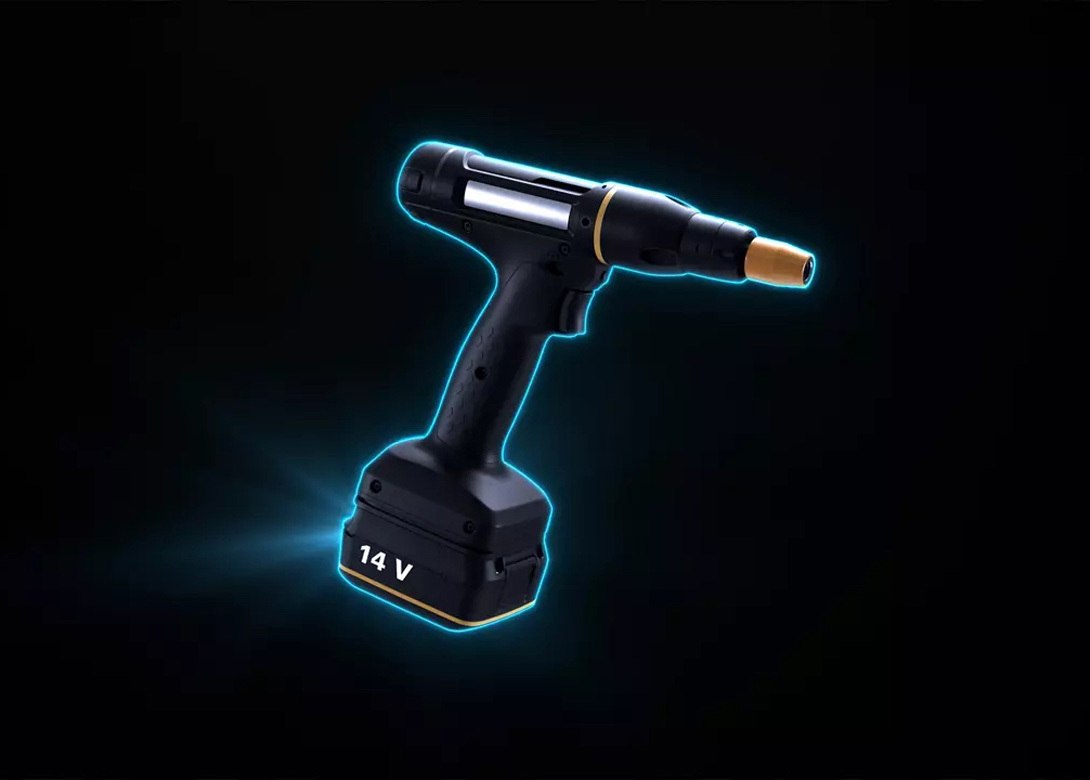 Atlas Copco has recently been awarded a Red Dot Design Award for the design of a handheld nutrunner, the ITB-P Tensor Battery Smart Pistol Tool. The tool has been specially manufactured for use in the assembly of electric vehicles and aircraft.
Red Dot Award-winning products must be aesthetically appealing, functional, smart or innovative and display outstanding design to fit the criteria. In the motivation, the Red Dot jury stated that the ITB-P "successfully integrates aesthetic aspects into a tool that is excellently geared to practical requirements".
"I am very proud that we have once again been awarded this distinguished design recognition," says Henrik Elmin, business area president, Industrial Technique. "I would like to thank the entire project, product and R&D team who made this possible. They continue to push the technological limits, whilst managing to keep in mind the operators who will be using our tools around the world."
The ITB-P was developed and designed for manufacturers of electric vehicles and aircraft needing a nutrunner for their most challenging applications, for example during assembly of car doors or aircraft structures, when there is a need for high accuracy, traceability, and optimum ergonomics to secure a critical joint. Atlas insists that the tool has operator safety and user experience in focus, and the cordless and lightweight ITB-P is fast, flexible, reliable, accurate and packaged in an ergonomic operator-friendly design. 
"This award is an acknowledgment of our commitment to always providing the best possible solutions for our customers through combining design, technology, and function in our tools for industrial manufacturing," adds Henrik.