A new FBX drill for faster aerospace machining
23 June 2021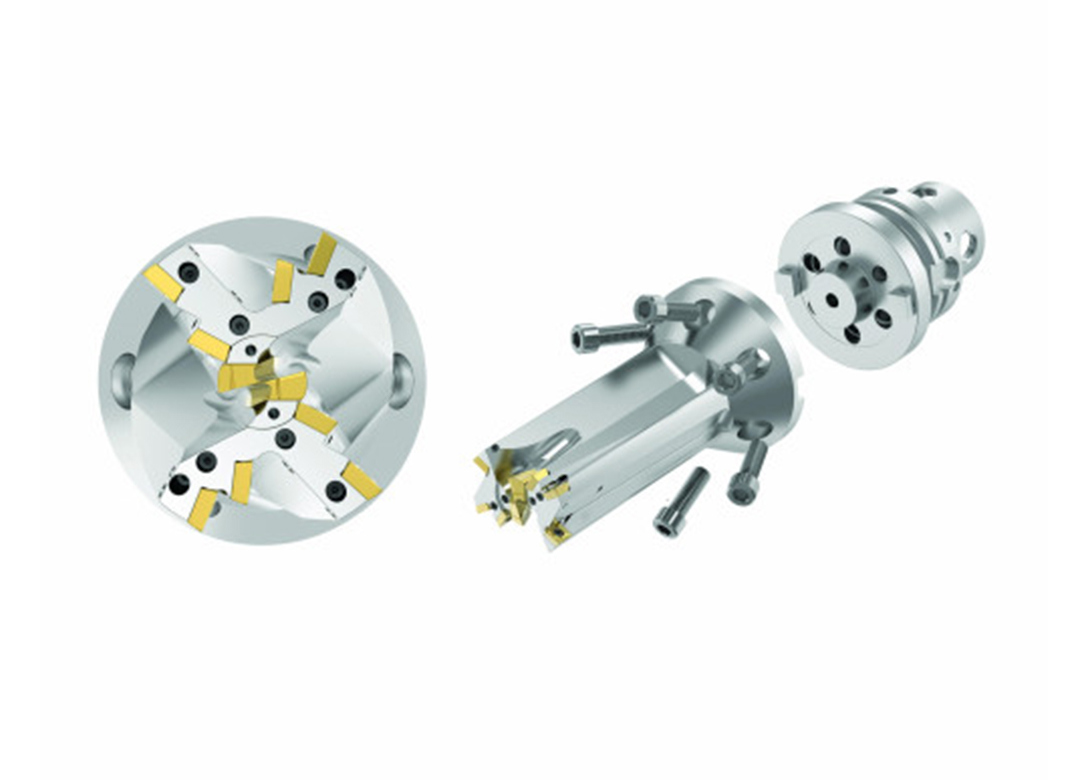 Kennametal has introduced the FBX drill for flat bottom drilling of structural aerospace parts. The patented FBX drill delivers superior stability and up to 200% higher metal removal rates when machining high temperature alloys, stainless steel, and other materials.
The new modular drill is the critical first step in a three part tooling concept including the HARVI™ Ultra 8X and the HARVI™ end mill series - specifically designed by Kennametal to decrease cycle time for these types of applications. The FBX drill is part of a tooling concept specifically developed to maximise metal removal rates and decrease cycle times when machining aerospace structural components.
Quickly removing large amounts of material remains a challenge for these types of components. Traditionally, the first process step is to enter the material by using ramping techniques. This is a time-consuming process and low metal removal rates are the norm.
"The FBX drill dramatically speeds up the machining process by combining the advantages of a flat bottom drill and a z-axis plunge mill. The flat bottom design eliminates radial forces while four effective cutting edges provide increased feed and speed rates, leading to up to 200% higher metal removal rates than traditional ramping techniques and freeing up capacity for aerospace manufacturers," says Georg Roth, product manager, Kennametal. Once the drill has shaped the basic structure of the component, roughing and finishing with indexable and solid end mills are the next process steps.
The FBX is ideally suited for drilling into solid, chain hole drilling and plunging in a variety of materials such as high temperature alloys, stainless steel and steels and cast irons. It is equally as versatile and high performing in similar applications for the general engineering and power generation markets.