100% inspection of aerospace rivets and fasteners
02 May 2017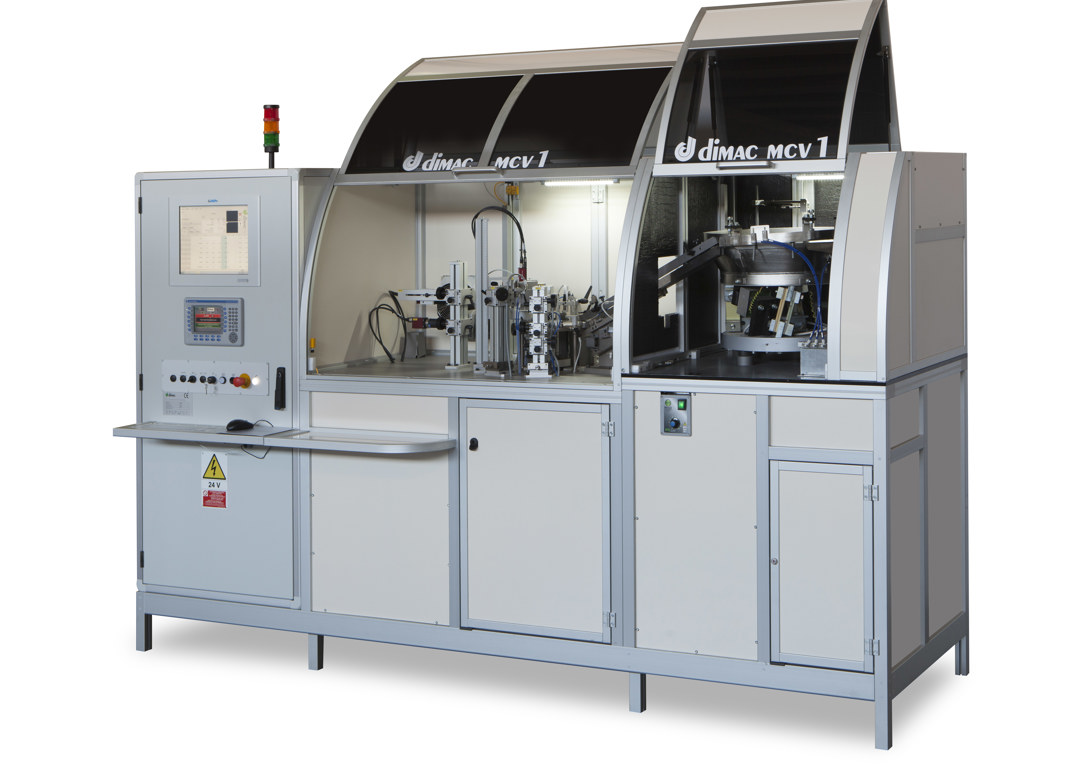 Aerospace is undoubtedly one of the market segment where industry-specific requirements are more exacting. This rightly holds even more true for high-strength precision aerospace fasteners.
Utilised by both commercial and military aircraft OEMs for special and crucial applications - such as the leading airframes, engines, brakes assembly or for aviation and spacecraft generally – thousands of different part numbers with outstanding performances are demanded.
Few companies are qualified to meet the exact standards of the world's aerospace and defense prime contractors. US-based Air Industries Company (AIC) is one of them and contacted Dimac Srl to supply it with state of art testing equipment.
"When AIC turned to us it needed to control the special thread shape of its titanium alloy rivets all around 360°," mentions Mario Brumini, Dimac's after-sales technician. "Every aircraft rivet had to receive in-process and mechanical inspection for dimensional tolerances, as well as a final inspection".
Dimac and AIC's engineers combined their high skilled work forces, intensively focusing to yield the highest benefits in terms of reliability and precision.
"It was an exciting challenge to prove the excellence of our automated machinery in the USA – for one of the strictest supply chains," comments Massimo Agrati, general manager at Dimac. "One of our specialties is that we are always happy to take up the challenge."
The solution was Dimac's MCV1 model, which is an automatic machine for 100% inspection and sorting, based on a high productivity index and continuous rotary table, plus a dedicated function specially made to detect the smallest chocks and geometry defects on AIC's rivets.
"Thanks to the new software tool that we developed, the operator can define the portion of the thread to inspect by dragging and dropping a window around it," explains Mario Brumini. "The system immediately identifies the thread contour geometry inside that window".
"The operator can resize the enveloping tolerance band around the thread contour by defining a value for +Tol and a value for -Tol," continues Brumini. "So any contour defect that goes out of the enveloping band is detected and can be further filtered to minimise the pseudo-rejects".
Intuitive and fast to set up, the contour enveloping tool allows AIC to sort local defects, which no other dimensional inspection feature can identify.
Considering that AIC uses the finest aerospace grade materials to produce fasteners of superior quality, such as titanium alloys, Inconel, A286, alloy steel, Multiphase, and other additional specialty metals, MCV1 is also equipped with a high speed eddy current station for straightness control after the heat treatment.