norelem supports students in World Solar Challenge 2019
29 November 2019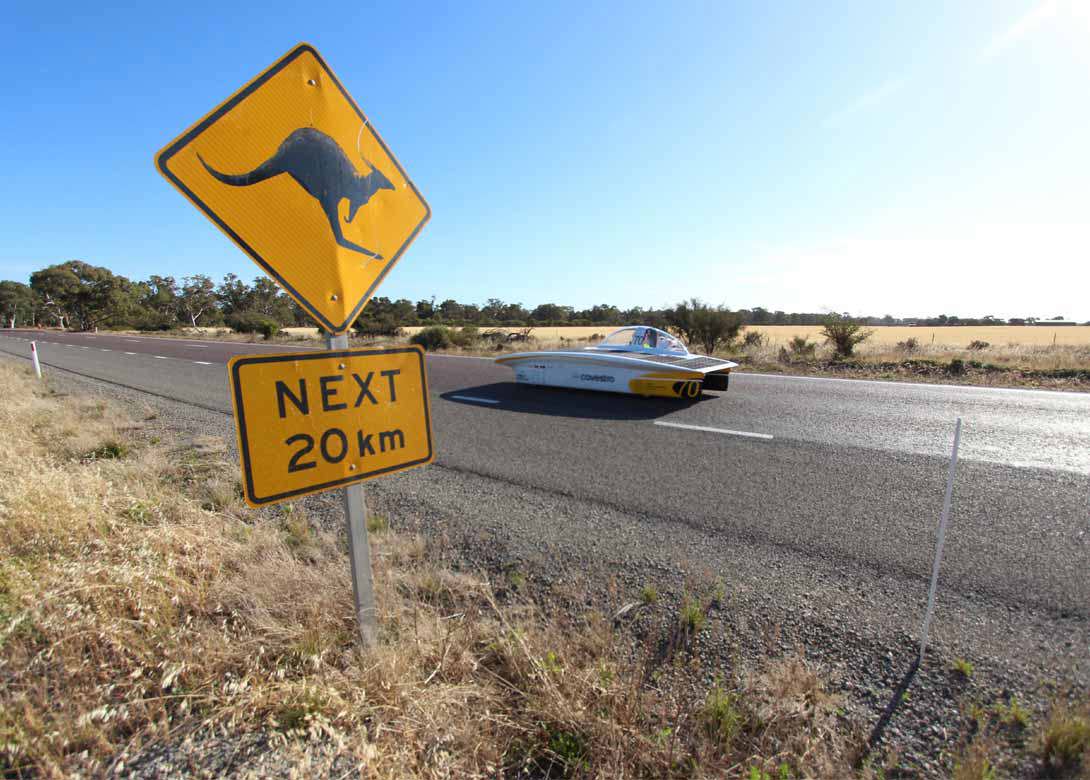 norelem supported three universities who took the top ten places in the World Solar Challenge 2019. Regarded as one of the toughest solar races in the world, the challenge is a biennial solar-powered car race across the Australian outback that ran in October.
In the lead up norelem donated standard components to teams at HS Bochum (SolarCar-Team Hochschule Bochum), Jönköping University (JU Solar Team) and RWTH and FH Aachen (Team Sonnenwagen) to help them build their cars.
This zero emissions race aims to promote research on solar-powered cars and assess how they can be used in everyday life. 53 teams raced 3,000km from Darwin to Adelaide in vehicles that ran on solar energy alone. Each team had to build a vehicle that met stringent regulations in one of three classes (Challenger, Cruiser and Adventure), whilst complying with Australia's traffic laws.
RWTH and FH Aachen came sixth place and Jönköping University took tenth place in the Challenger Class race. HS Bochum came fourth place in the Cruiser class race. Alongside this, RWTH and FH Aachen's team took home the Event Safety Award and David Fewchuck Spirit of the Event Award.
"Supporting this young talent is an excellent way for norelem to not only nurture and support future engineers, but to put the use of standard components to the test in unique applications. The skills these students have learnt in this challenge are completely transferable. By using standard components in this aspect of car production, they'll understand how to adapt these parts to other applications. The World Solar Challenge offers a technological challenge that's crucial to the automotive industry, as students can think outside the box and push their design skills to the limit. When young engineers aren't restricted by boundaries, they're able to innovate and transform the world around them," explains Marcus Schneck, CEO of norelem.
norelem donated screws, hexagon nuts, circlips and many other standard components that have been used in the steering wheels, on the tyre mounts and in other areas of the cars. This isn't the first time norelem has supported engineering students - the business has a long history of supporting various 'Formula Student' teams by donating parts for their projects. In 2019, 68 Formula Student teams across the UK, Germany, Spain, Portugal, Switzerland, Italy, Hungary, Austria and Sweden all benefited from norelem components and expertise.