WDS extends scallop and star hand knob range
08 July 2019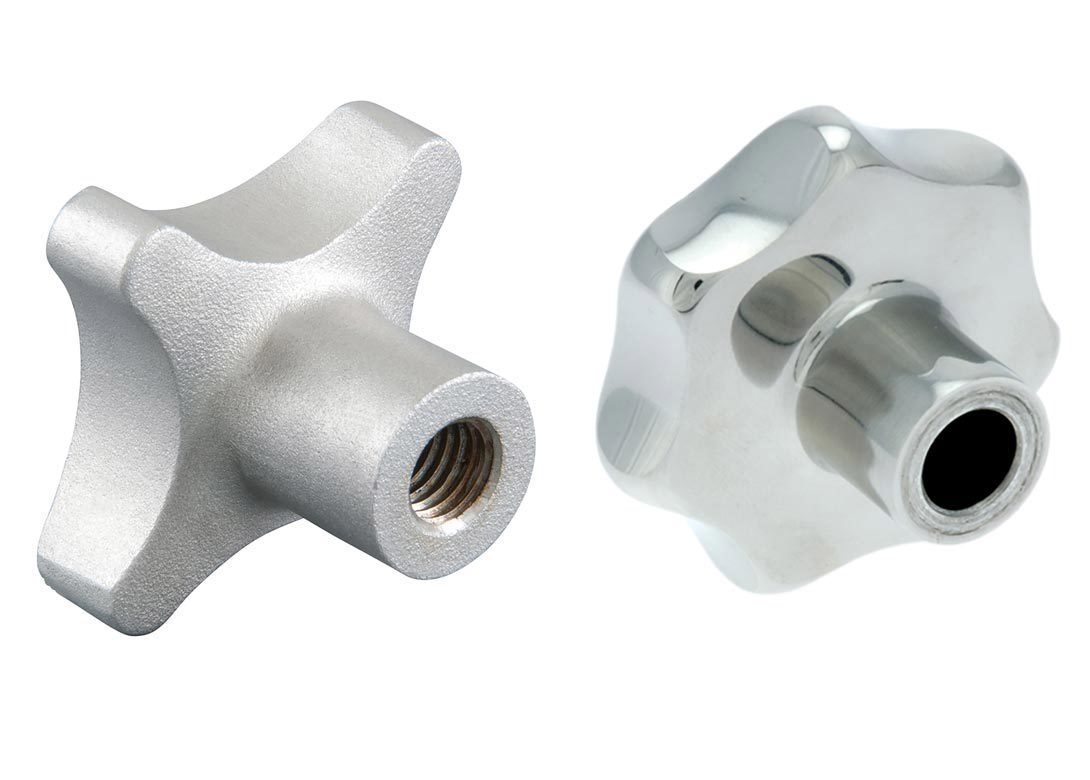 Engineering components manufacturer WDS Component Parts Ltd has added aluminium scallop and star hand knobs to its portfolio, complimenting the Bakelite and thermoplastic products it already supplies.
Scallop and star knobs are a popular choice among engineers for a great range of duties where a manual turning action is required, because they fit comfortably into the hand and provide a good grip for turning in either direction. Potential applications include tightening and gripping, setting, adjustment and positioning of parts relative to one another.
The new aluminium star knobs are available in a range of sizes, from 40mm to 80mm diameter and overall heights from 25mm to 50mm, with the stem varying from 14mm to 30mm. Their weight is from 40g to 135g and are available in a polished or matt finish.
The scallop knobs are available in the same diameters, but with the slightly greater height range of 26mm to 52mm and slightly shorter stems of 13mm to 25mm. Their fuller shape makes them notably heavier at 90g to 300g.
The central bore is reamed and threaded, with M6, M8, M10, M12 and M16 options available. There are also through-hole and stainless steel options available within the range.
"The Bakelite and thermoplastic knobs are very popular and fulfil a wide range of application requirements. However, there is a market need for other materials too. This is partly a matter of appearance, but there are also more technical reasons," explains John Marshall, engineer at WDS.
"For instance, aluminium is strong, lightweight and very durable so has a long-life expectancy. It is also very good for hygienic and sterile applications such as food processing and medical or surgical equipment. Aluminium's non-rusting credentials also make the new knobs ideal for use in marine, shoreside and corrosive environment applications such as chemical production," concludes John.
Full details of the new products are available online with all dimensions, colours and finishes along with downloadable 2D drawings and 3D CAD models.