Specialised plastic production
22 August 2018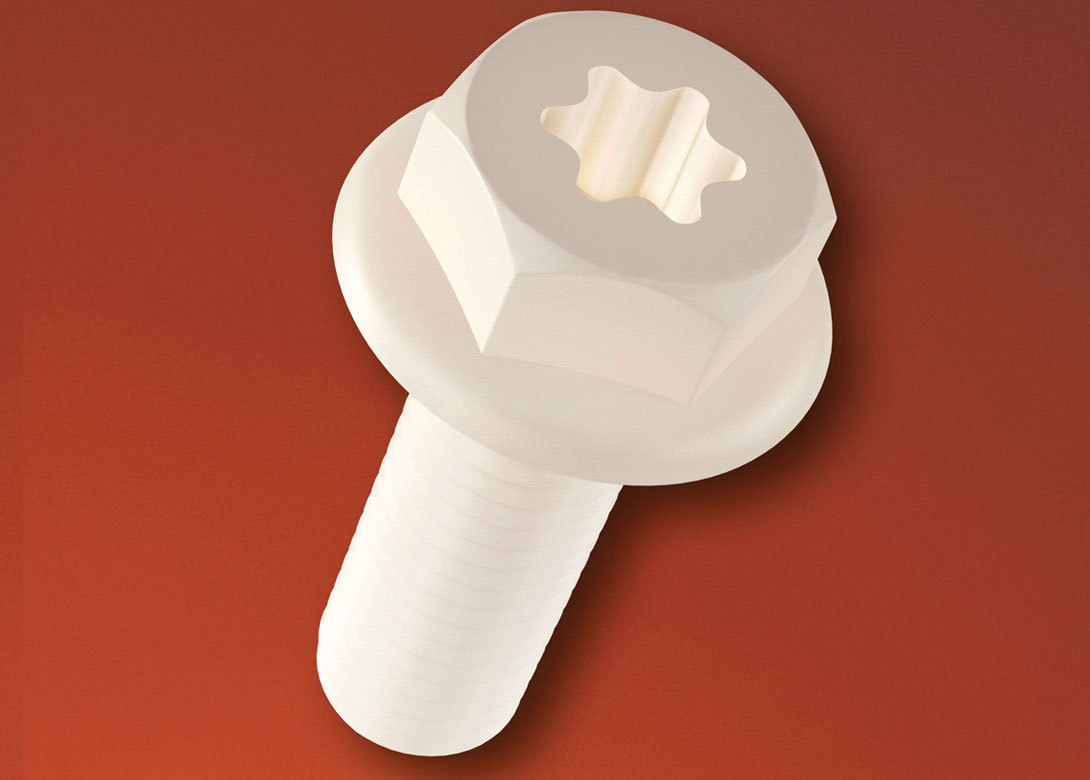 Bülte specialises in plastic protection, as well as nylon and plasto-metallic fasteners. Its large range includes washers, bushings, nuts, screws, screw caps, protection caps, plugs, cable clips, cables ties, and threaded rods – making the company a key partner in all sectors of industry. The company ensures the quality and reliability of its products with an ISO 9001 certification.
Bülte's products are light, non-conductive to electricity, do not rust, and have good strength to chemicals. "These advantages are very important to our customers' depending on the applications our products are used," states Alexandra Prost, marketing and communications at Bülte. "We are also offering lots of different materials, which allows us to remedy most of the technical constraints and thus respond to our customers' needs."
The company prides itself on quality, reliability and service – which is delivered to its customers through an international sales network with significant knowledge and dynamism. "Bülte offers personalised advice and support from our team of experts who are here to guide customers through their projects from inception to completion. We specialise on going beyond our borders with a multilingual sales team to adopt the best production methods to suit the technical and financial requirements," explains Alexandra.
Working with with distributors, as well as direct/final customers all over the world, Bülte has divisions in France, Germany and the UK – enabling it to develop strong business partnerships across Europe. "The industry sector has been more and more demanding over the last five years," explains Alexandra. "Products have to be stronger and more resistant, customers are requiring traceability at all stages of the production process, as well as expertise and responsiveness."
To help it be more responsive to customers' needs, the company has just finished installing a new ERP system across the whole of the Group. "We began three years ago with France, then Germany two years ago and we have just finished the implementation in the UK," mentions Alexandra. "We are doing our best every day to meet customers' specific requirements. Our production methods can be adapted to any technical or financial constraint, and with the new ERP software the three companies of the group are working even closer together than before."
Bülte is able to adapt itself to the demands of its customers and provide bespoke solutions if required. "Most of our parts are injected/moulded, but we are also able to produce these parts with other manufacturing methods according to our customers' needs," says Alexandra. "Over the last few years, we have seen different plastic material emerge on the market. To keep up with market demands we adapt our material offer and put those new materials within our standard range. This means our product range is very large, with a lot of different materials and colours. We can deliver either 100 pieces or 10 million pieces, pack them either in small bags or in big quantities – which shows how flexible we are."
To enable it to expand its customer base even further, Bülte launched a website in Spanish and Italian last year. "The fastener market is really a 'niche' market, so you need to be able to adapt yourselves to market demands," says Alexandra. "There are still a lot of projects emerging from Europe, and through our divisions and website we are looking forward to increasing business over the coming months."