Permanent safety thanks to wedge-locking washers
24 October 2018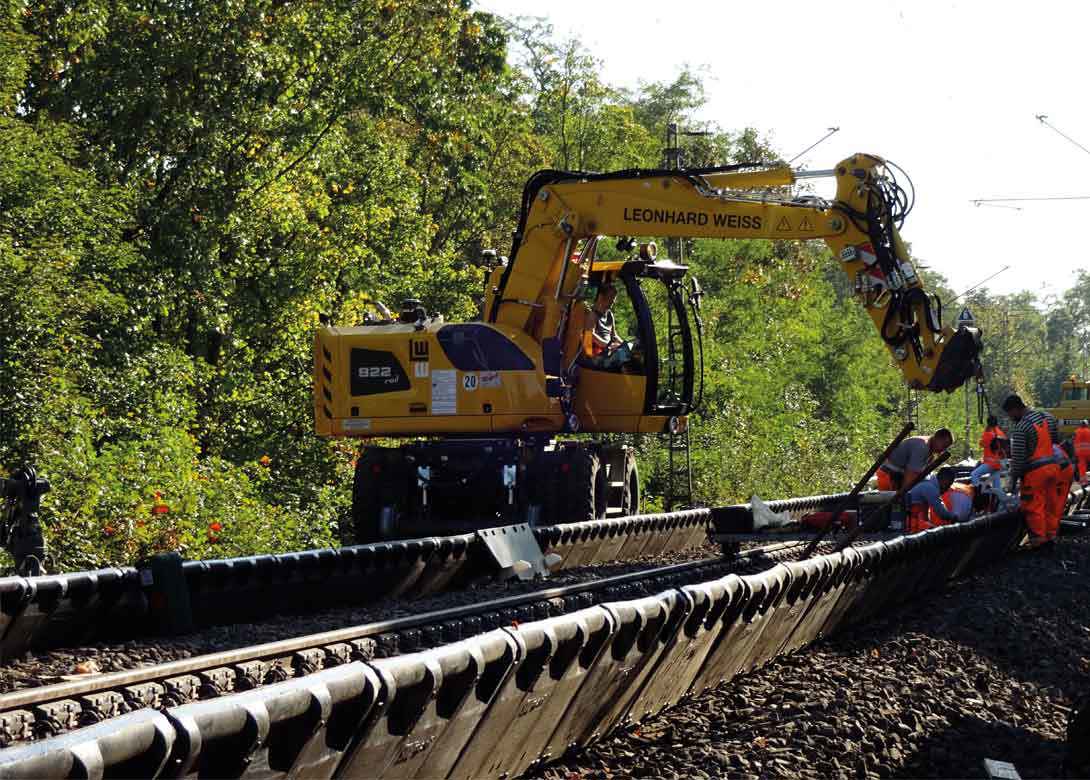 Noise protection walls next to railway tracks must be designed to withstand permanent dynamic loads, with the Nord-Lock wedge-locking principle an established method of securing such systems. That is why KRAIBURG STRAIL GmbH & Co KG has relied on this technology for its newly developed mini sound protection wall. The prototype was tested for the very first time in the German city of Neuss, with outstanding results.
By 2020, Deutsche Bahn (DB) hopes to halve noise pollution on its routes. In addition to new and quieter trains, noise barriers are a tried-and-tested way of reducing noise. In order to achieve their goal, DB will have to equip more than 2,000km of track over the next two years. This workload is unlikely to succeed with conventional noise protection walls as they need a foundation, meaning that a time-consuming approval procedure is required before construction work can begin.
This does not apply to the new STRAILastic_mSW (mini sound protection wall) from KRAIBURG STRAIL because its elements are directly connected to the sleepers. However, it faces high dynamic loads as it is much closer to the railway track than conventional systems. Thus, the wall requires reliable bolted joints in order to ensure rail safety.
KRAIBURG STRAIL selected Nord-Lock washers to ensure permanent security of all fittings. Nord-Lock washers have long been required by DB to secure their noise protection walls due to their ability to safely secure bolted joints exposed to strong vibration and dynamic loads. This was proven in a long-term test by the DB network in Württemberg, after which they decided to use Nord-Lock washers for all noise protection projects.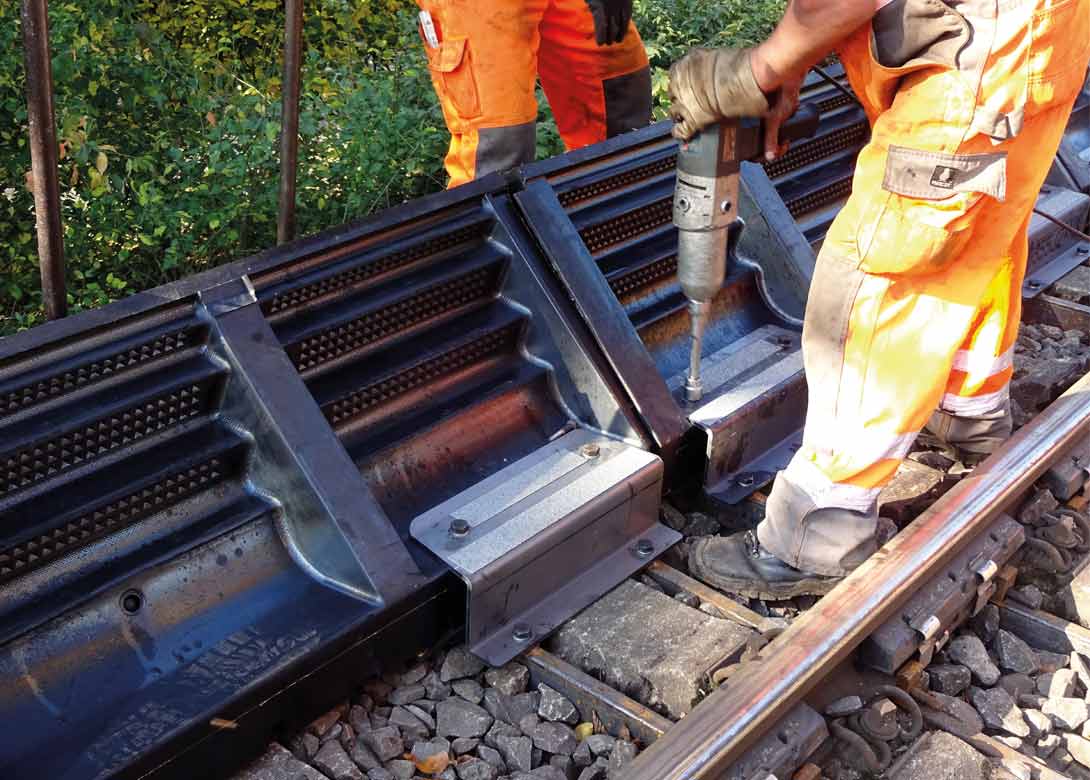 The KRAIBURG STRAIL system consists of a metal fastening system on the rail foot, to which the rubber protective elements are attached. This makes installation fast and easy. First, some track ballast must be removed. This creates space to insert the substructure parallel to the sleeper. The STRAILastic_mSW element can either be placed by a crane, by slings or a lifting tong in the correct mounting position. Z-tread plates serve to fasten the elements, which are secured with Nord-Lock washers.
The first STRAILastic_mSW has been in operation at a railroad line in Neuss since the end of 2017. At just 36cm high, the wall manages to achieve noise reduction of up to 7dB. This value is remarkable considering a 2m high standard wall reduces noise by 9.5dB – 10dB. This innovative wall allows full visibility as well as noise reduction, benefitting both train passengers and local residents alike.
Existing railroad lines can now be retrofitted quickly and easily thanks to this simple, yet effective design. "The railroad line in Neuss is heavily used during the day, so we could only work at night. Nevertheless, the team managed to install 25m of wall per hour," says Andreas Herder, CEO of KRAIBURG STRAIL. This high installation performance enables railroad operators to respond quickly, flexibly and cost-effectively to noise hotspots.
After the positive experience in Neuss, KRAIBURG STRAIL plans on continuing its collaboration with Nord-Lock in the future. From now on, Nord-Lock washers will be used on every application that is exposed to dynamic loads.