NORMA Group honoured for outstanding quality by Jaguar Land Rover
09 August 2019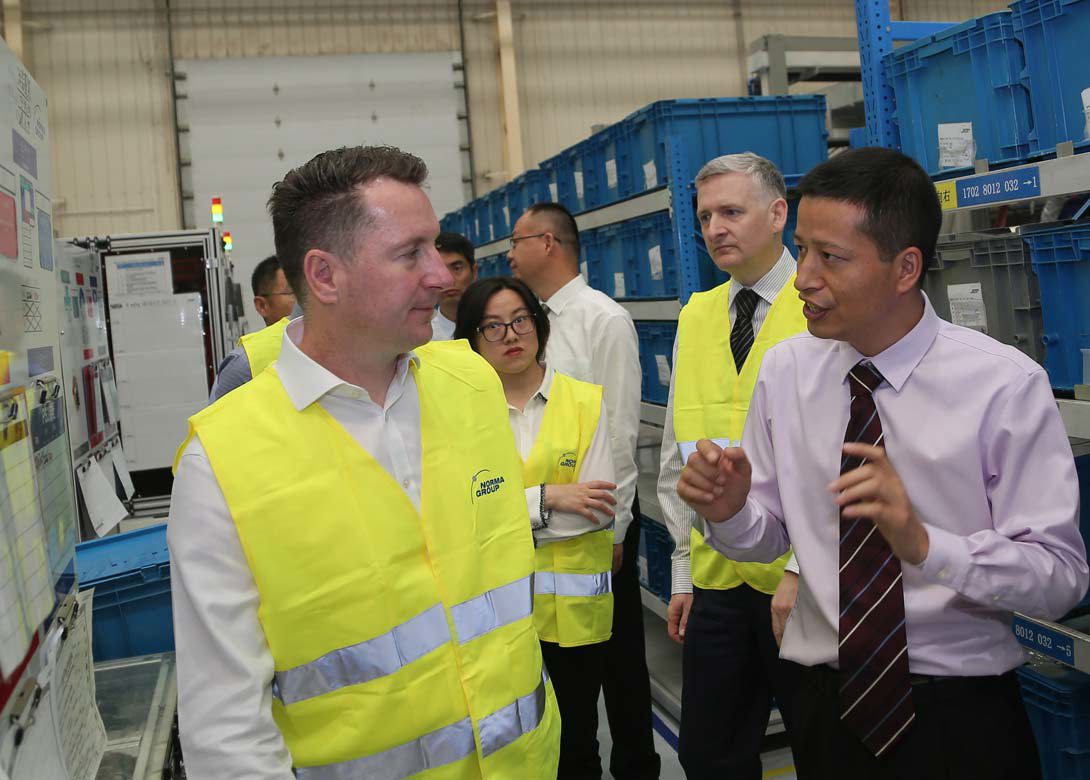 NORMA Group, a global market leader in engineered joining technology, was awarded with the Jaguar Land Rover Quality (JLRQ) Award for its excellent supplier performance. The NORMA Group plant in Qingdao, China, received the JLRQ Award as recognition for its consistently high-quality and reliability regarding products, processes and project management.
"Thanks to our dedicated localisation efforts, we are close to our customers and can meet specific market requirements and quality standards. We are proud to be honoured by the premium vehicle manufacturer Jaguar Land Rover. The award motivates us to keep up our high quality standards and to continuously improve further," says Dr Michael Schneider, member of the management board of NORMA Group.
The JLRQ award ceremony was held at the Qingdao plant in China. Scott Emery, executive vice-president purchasing China and Asia Pacific of Jaguar Land Rover, handed over the award. In his speech, he emphasised NORMA Group's consistently high-quality, outstanding product and process development, excellent project management and on-time deliveries.
Since 2018, NORMA Group in China has supplied Jaguar Land Rover with tank ventilation systems for emission control. With these systems, NORMA Group supports vehicle manufacturers to comply with current, strict emissions regulations.
With the JLRQ Award, Jaguar Land Rover recognises suppliers who show excellent performance. The company assesses its suppliers in five key areas: capable systems for quality and environmental standards, ongoing performance, manufacturing site assessment, customer endorsements and continuous improvement.