MacDermid showcases surface finishes for brake components
26 April 2018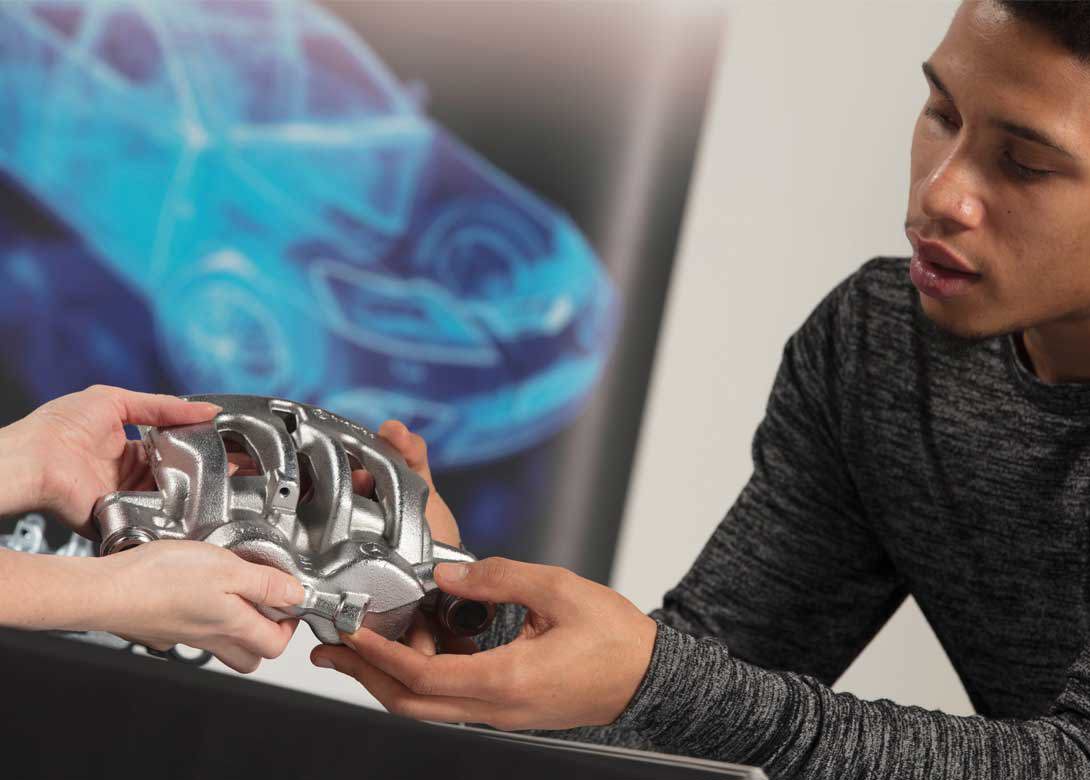 MacDermid Enthone Industrial Solutions, a division of MacDermid Performance Solutions, will showcase its range of unrivaled innovative surface finishes for automotive brake components at EuroBrake 2018.
Held from the 22nd – 24th May 2018 in the Netherlands, EuroBrake visitors to booth 31 will discover the company's leading solutions for high-performance coatings and learn more about its pioneering quality assurance program, ZinKlad®, which ensures global consistency of coatings on a local level.
Specified by leading automotive manufacturers worldwide, the ZinKlad program helps OEMs and Tier 1 suppliers to achieve highly protective and decorative finishes that comply with global chemical regulations including latest REACH requirements. Through its select network of approved applicators, the program provides high-performance coatings to comply with the most stringent automotive specified requirements, ensuring that processes are audited to meet ZinKlad standards which facilitates coating consistency.
On display will be a range of ZinKlad coatings for unrivaled performance and exceptional wear resistance, including the ZinKlad Brake 1000, a high-performance zinc-nickel alloy finish for brake components. Providing a highly uniform silver coloured finish, ZinKlad Brake 1000 delivers unrivaled corrosion protection while being resistant to mechanical damage. Tailored for brake applications, the coating meets all automotive requirements, whilst also being compatible with brake fluids. The coating even maintains its properties when exposed to high temperatures and UV-light, as experienced by in-service brake components.
ZinKlad Brake 240 will also be on display. It is also a heat and UV resistant coating as well as being brake fluid compatible. Delivering highly uniform silver coloured finishes to cast iron parts, ZinKlad Brake 240 provides optimal anti-corrosion properties and meets automotive standards for zinc finished brake components. ZinKlad 250 willa lso be showcased - one of the first hexavalent chromium-free coatings available for automotive fasteners. It can be applied to all steel components for reliable anti-corrosion and consistent coefficient of friction.
Lastly, ZinKlad 1000 will also be at the show - a hexavalent chromium-free coating with a deposit hardness above 500 HVN for fasteners. With low thickness, ZinKlad 1000 is extensively used in a range of zinc-nickel applications including stamped steel components, fasteners and fluid transfer tubes, offers optimal corrosion protection.
MacDermid Enthone Industrial Solutions will also highlight its advanced Oxidite technologies for anodising aluminium components. Consisting of pre- and post-treatments, its Oxidite systems increase the corrosion protection of brake calipers, while improving wear resistance and appearance. It is also possible to color the surfaces during the process to provide a decorative, protective and UV resistant finish.
In addition, the company will showcase its wear resistant coatings specifically designed for brake systems. Available for piston applications, the ANKOR® 1111 process provides a crack-free hard chrome coating. With an excellent corrosion resistance of up to 96 hours in salt spray tests, and wear resistance from 700 and 750 HVO.1 hardness, the coating is extensively proven in such applications. Also presented will be NiKlad ELV coating for aluminum components. Renowned for its stability and brightness, NiKlad ELV is a direct replacement for hard chromium and meets End of Life Vehicles (ELV) Directive and Restriction of Hazardous Substances (ROHS) regulations.
"Across the industry, specifying safe and consistent automotive components is a top priority for automotive manufacturers. Surface coatings play a key role in the performance of parts such as brakes and fasteners, helping to increase lifecycle and quality, while improving end-user experience. At MacDermid Enthone Industrial Solutions, we offer a diverse range of solutions for hexavalent chromium-free products, which deliver optimal anti-corrosion and wear resistance. By combining our unrivaled innovation with extensive industry knowledge, we help our customers to develop high-performance, consistent products for meeting ever-evolving industry standards, and tackling the challenges facing today's automotive coatings," commented Lammert de Boer, global director – ZinKlad, DecoKlad & XMAPP at MacDermid Enthone Industrial Solutions.