Industry source for thread insert systems
14 June 2018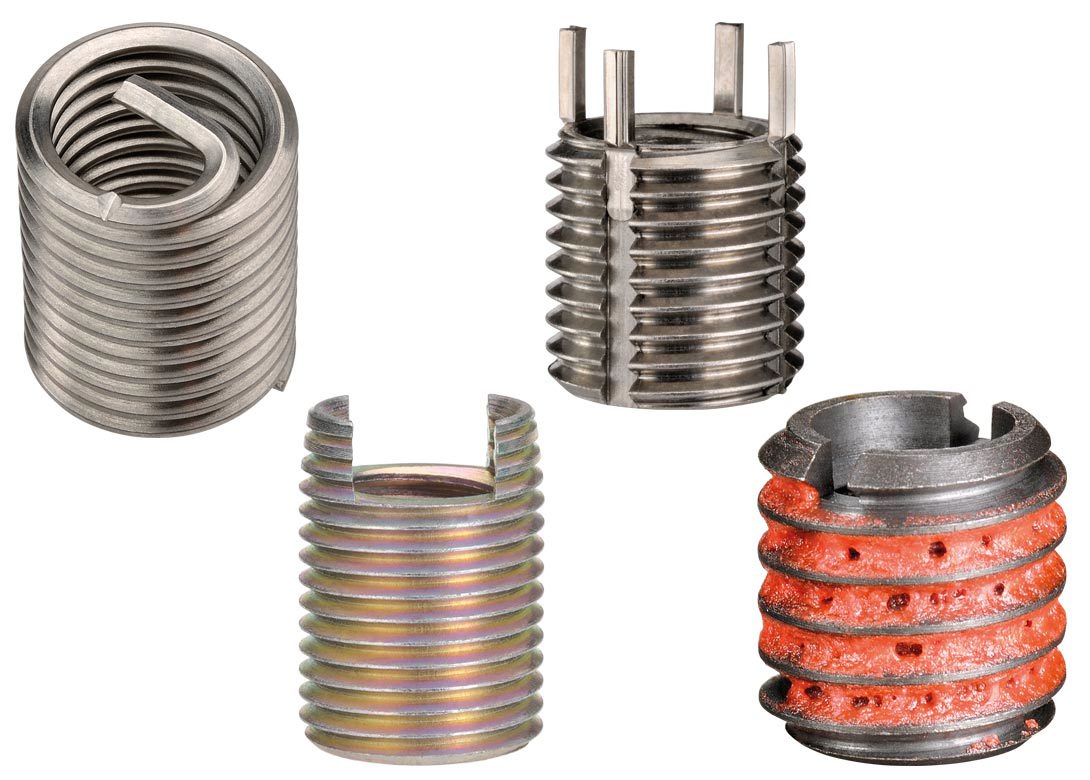 Already a well recognised supplier of engineering cutting tools, Bordo International Pty Ltd is now placing a major focus on thread insert systems to further its development. Bordo Europe, a subsidiary located in Belgium, is solely focused on providing these thread insert solutions to distributors across Europe.
PowerCoil®, a wire thread insert solution for the repair and strengthening of internal threads in softer materials such as aluminium and magnesium, is available in a wide range of thread forms. This system is designed for industrial use in the aerospace, electronics, automotive, military and general OEM markets. Inserts are available in both retail and bulk packaging, and repair kits are designed with functionality, durability and marketing features new to European markets. The PowerCoil inserts are manufactured to industry, military and aerospace standards. Also available in ProThread®, a wire thread insert system designed for the automotive and DIY market segments.
Also in the range are Tapsert® self-cutting inserts and kits. The Tapserts can be driven into a pre-formed or pre-drilled retaining hole and the cutting slots (or cutting bores) effectively tap the hole as the insert is wound into the parent material. Bordo points out that this makes the Tapserts ideal for use in low shear strength materials such as alloys, plastics and castings, which require threaded seats with high load capacity and wear resistance. Tapserts are also available in retail and bulk packaging as well as kits that include tools needed for installation.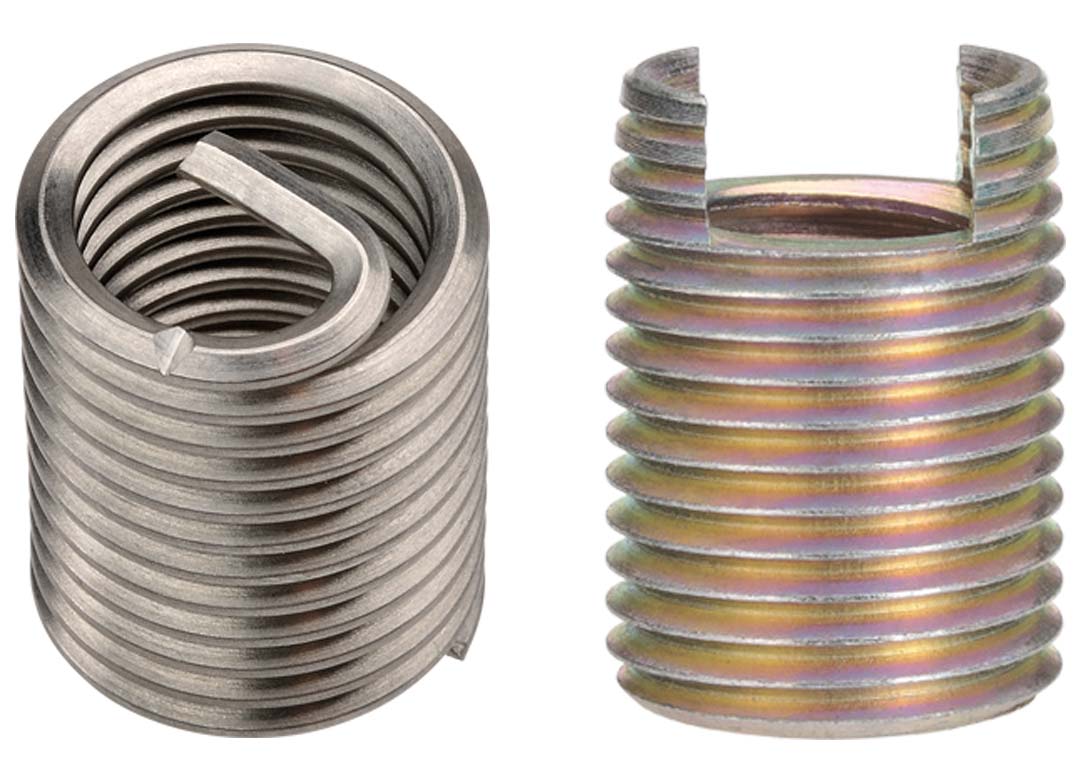 New to the product line are E-ZSERT® thread inserts for metal. E-ZSERTs are another solution to a stronger fastener assembly in virtually any metal material, as well as repairing stripped threads and for use in creating stronger threads in original equipment.
E-ZSERT external threads are manufactured with standard size and pitch to permit the use of standard drills and taps and can be installed with a screwdriver, bolt/jam nut, or optional power drive tool. The inserts are vibration resistant. Immediately upon installation, the microencapsulated adhesive begins to set, and the newly installed inserts are fastener-ready in 3-5 minutes and will not back out.
As well as ease of installation, the other advantage of E-ZSERTs is the Loctite® adhesive on the external threads, which seals against liquids and gases up to 6,000psi. E-ZSERTs are available in both carbon and stainless steel, packaged in retail and bulk packs with a wide range of repair kits.
The most recent development for Bordo Europe is the introduction of the Loksert® key-locking insert system. Loksert solid key-locking inserts are an easily installed thread assembly that is ideal for replacing damaged or worn threads in virtually any material – ferrous, non-ferrous, and non-metallic.
They are constructed from high-quality carbon steel or extremely hard wearing 303 stainless steel. One piece Loksert inserts are supplied with the dovetailed locking keys pre-assembled. The pre-positioned keys position the insert at the correct depth below the surface of the parent material. Once the keys are driven into the parent material, there is a positive mechanical lock against rotation.
Lokserts are suitable for repairing and creating threads in a wide range of applications including tool and die, forgings, as well as castings, and are especially suited to situations that experience heavy wear and vibration – such as mining, construction, earthmoving equipment, aerospace and transportation, including both truck, bus and rail. Finally, Lokserts are manufactured to industry, military and aerospace standards.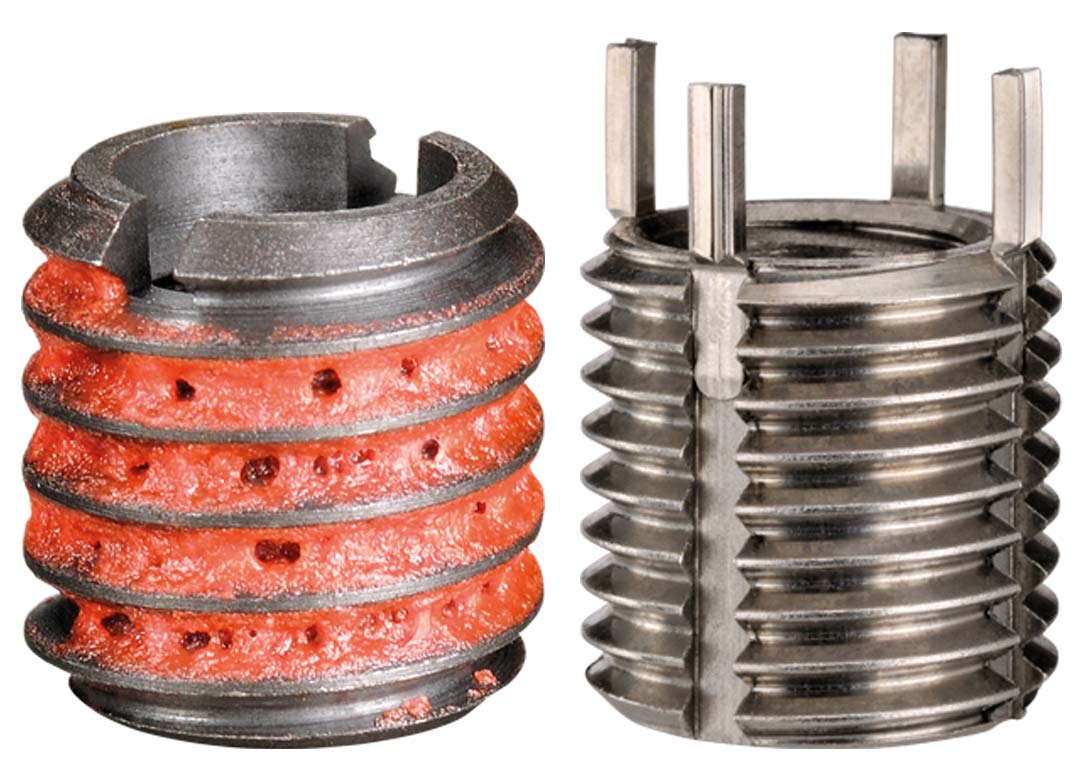 "We feel our success has come from a real focus on thread inserts, and our firm decision not to try and be all things to all people in the world of fastenings. When it comes to thread inserts we are your 'one stop shop' and have the technical expertise to back up our sales team," explained Iain Brown, managing director of Bordo International.
"Bordo is pleased to be a part of the European market with a problem solving array of threading solutions. If an end user has a thread problem, Bordo Europe has the solution."