Happy birthday Rivit!
19 October 2018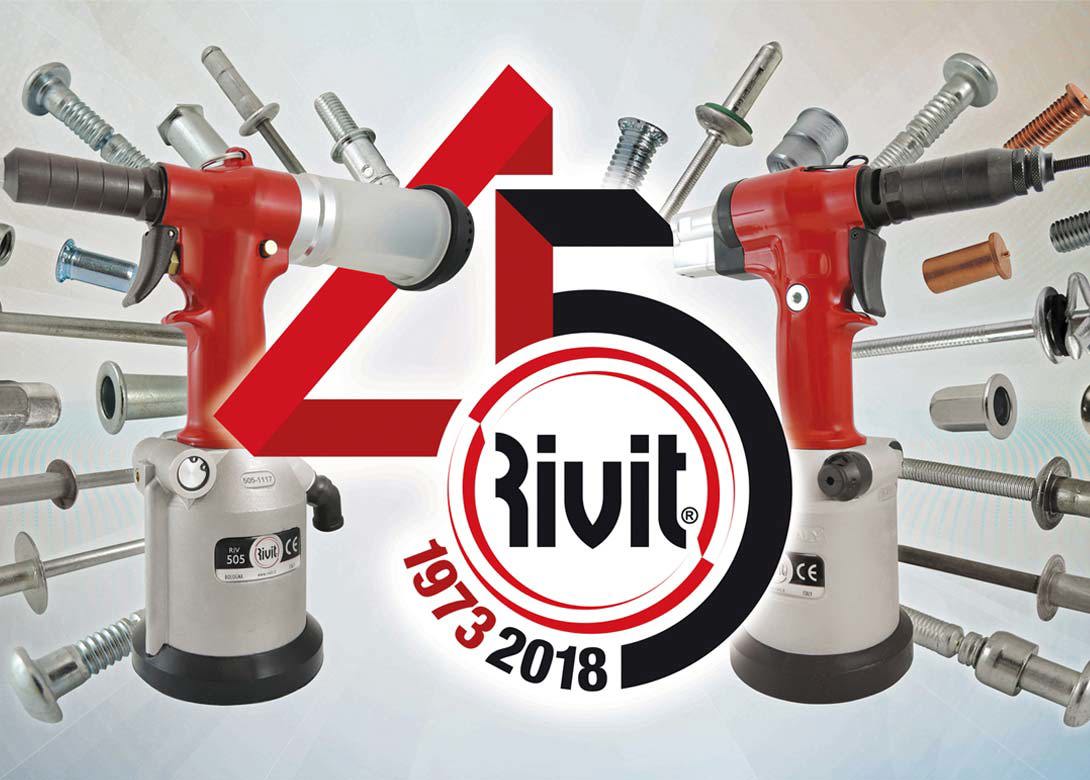 Now celebrating its 45th anniversary, Rivit has grown with the continuous aim of being a fastening systems benchmark for everything concerning the tools and machines for sheet metal assembly.
Rivit Srl started out as a small company operating in the distribution of small metal parts. Step-by-step the business developed its own production of blind rivets, which was expanded later to other families of products for metal fastening, before developing a comprehensive programme of tools and creating a special department for the design and construction of tools for blind rivets and rivet nuts.
In 2006 Rivit concentrated on its infrastructure, with the new headquarters coming first – creating an advanced logistics centre equipped with an automated warehouse. With this new facility, Rivit started shipping all goods from a single location to customers located around the world. The next step was the introduction of its own online company portal, where customers could access catalogues, product specifications, offers and orders – available 24 hours a day.
In recent years, Rivit has focused on developing its foreign markets, with its network of distributors expanding to include 60 countries – alongside two independent companies: Rivit India and Rivit Maroc. Both of which are located in emerging markets where new business opportunities are concentrated.
The strength of Rivit nowadays is based on an exhaustive programme of products, where the customer can find a wide range of solutions to join and deform sheet metal. Rivit offers a huge assortment of fastening systems – blind rivets, rivet nuts, self-clinching, welding studs, lockbolts, cage nuts, screws, latches, as well as related tools for their placing such as tools for blind rivets and rivet nuts, welders, and machines for sheet metal working.
To handle this wide range of products, Rivit is broken down into three distinct divisions – industry, building and dealers. The industry division offers fastening solutions and related tools to any kind of application in multiple industrial fields – from automotive to production of home appliances, electronics, furniture, lighting, industrial bodywork, and light carpentry.
The building division offers a complete range of products for roofing, metal frames, coverings and air conditioning. Lastly, there is the dealers division, which has developed a complete line of products dedicated to ironmongeries, tool shops and technical item resellers – offering a complete programme of blind rivets, rivet nuts, riveters, clamps and specific tools for welding.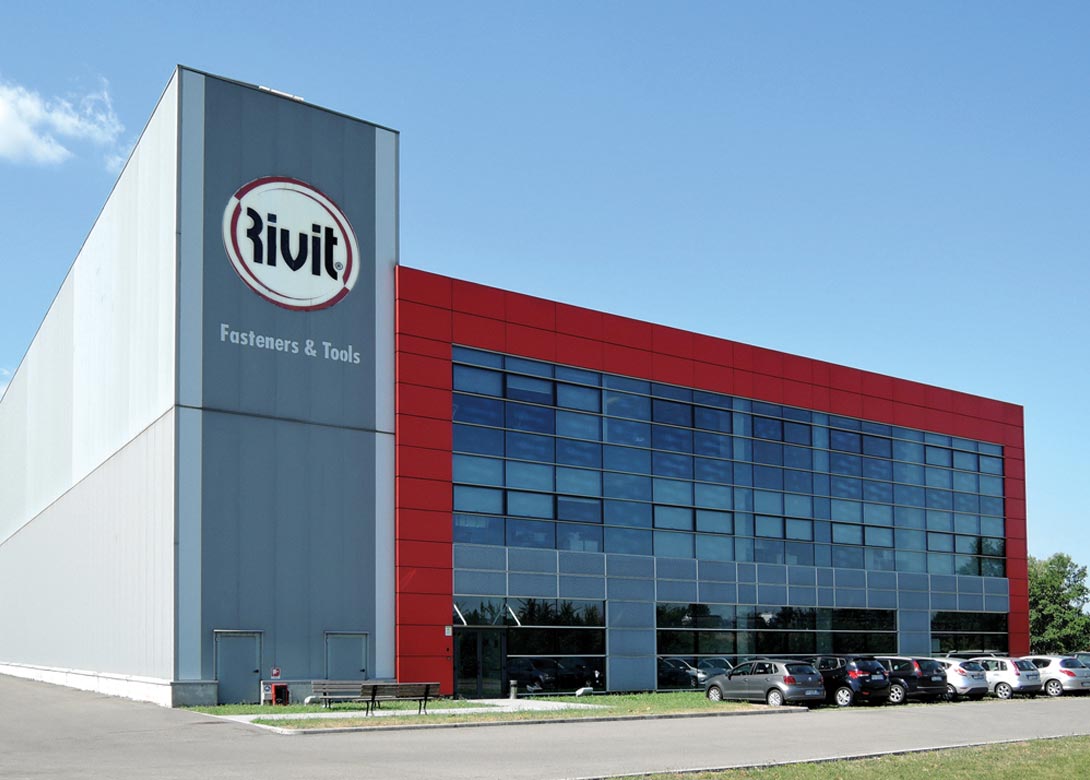 Rivit states: "Today we are a worldwide leader thanks to the completeness of our range of products – with more than 35,000 references – as well as the superior quality of our products and our after sales service, which have distinguished us from our competitors for 45 years."
"When you turn 45, it is inevitable to take stock of the past and the future. For 2018, we have new projects to develop in Italy, such as the opening of new Rivitpoint branches, and the conformation of new agreements for the distribution of different products on the domestic market, as well as new commercial agreements for abroad," explains Rivit. "We will continue to develop new products and markets, always looking for new goals to achieve. In the world of Industry 4.0, where automating and reducing production time and costs has become an essential objective, we have also invested in process control technology developing the Controlriv line."
Controlriv is a system that helps users monitor rivet nut and blind rivet assembling operations. The system is connected to the riveting tools and, according to the predetermined settings made by the operator, the work of the tool is monitored in 'real time' in order to avoid mistakes and deactivations. The results are improved productivity, higher standard of work and reduced waste.
The system also features a clear display, easy to understand procedures and a PC interaction program to set-up and control activities in a few steps. Work monitoring is supported by stored set batches data and by all check activities, either with positive or negative results. For what concerns working phases, visual and sound alerts have been designed to highlight the correct or wrong applications. The system also features a pneumatic valve that turns compressed air on and off to safely secure the hole, best distinguish the working phases from the configuration ones, and prevent further errors in the event of a wrong application result.
The basic model of the Controlriv works with RIV938, RIV939, RIV941, RIV949 and RIV916B tools for rivet nuts, and RIV503, RIV504, RIV505, RIV508, RIV511B and RIV300 tools for blind rivets.