fischer supplies FZP anchors for 99 Hudson Street
05 June 2018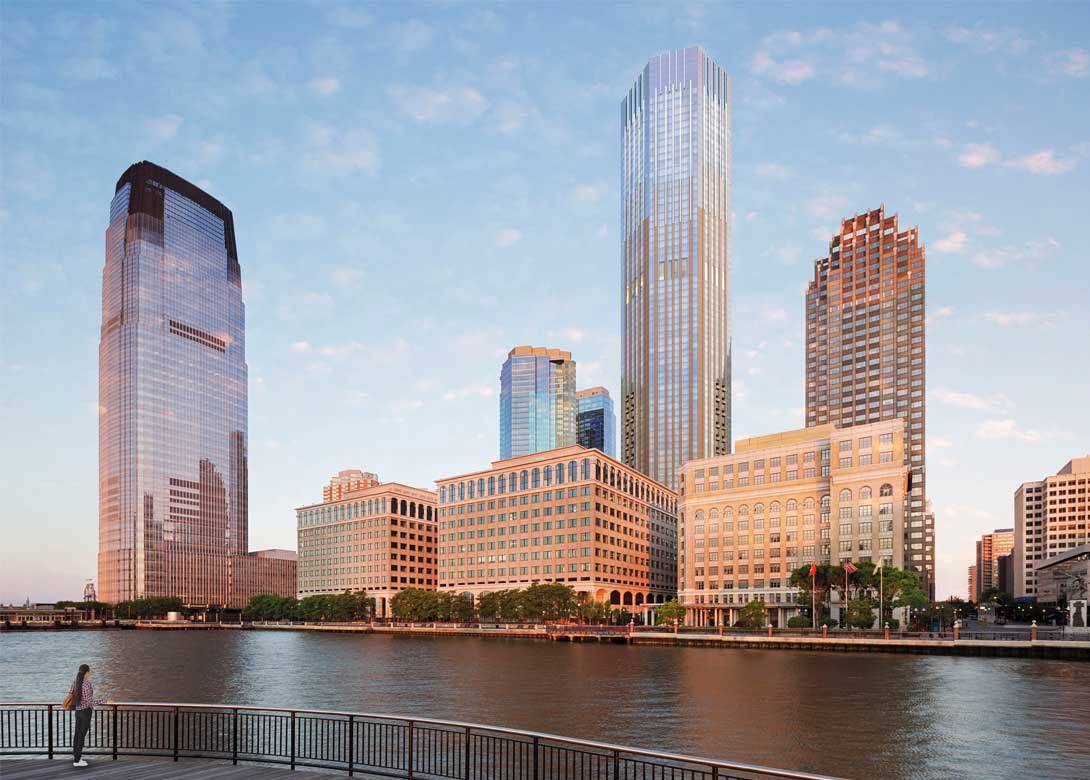 90,000 fischer FZP anchors are fixing Bavarian natural stone plates to the striking element façade of 99 Hudson Street, Jersey City, USA. The skyscraper has been under construction since 2016, and, upon completion, will tower above every other building on the west bank of the Hudson River with a height of 270m.
High requirements including extreme wind loads on one of the USA's tallest residential buildings; enormous natural stone plates; a new American testing procedure for the products used; as well as a complicated installation process; led the project's client, China Overseas America Inc, to opt for the fischer FZP II to attach the 25,000m2 façade.

Conventional fixing methods weren't able to meet the high demands of the heavy load. The FZP II was chosen in a variant with a 13mm drill hole diameter, an expanded anchor length of 30mm, a connecting thread with a diameter of 8mm, and a free thread length of 13mm. 90,000 of these fischer undercut anchors securely fix the heavy natural stone plates to 99 Hudson Street.

In order to invisibly attach the façade elements, they were equipped with undercut drill holes in the Bavarian factory of natural stone supplier JMS. They form an interlocking fixing completely free from expansion pressure in connection with the fischer Zykon panel anchor FZP II, which allows a lot of architectural room to manoeuvre. The entire façade modules were subsequently joined together along with the anchors and natural stone by the façade construction company Gamma USA Inc in Miami, before being delivered to the building site in Jersey City.

"We can guarantee to the client that their high-levels of requirement in terms of quality and short construction times will be met. We achieve this through prefabrication in the factory and by working together with the manufacturer of the façade material, as well as the façade construction firm. This helps the client to adhere to their construction timeline and budget," explains Christian Knoll, managing director at fischer SystemTec.

99 Hudson Street will provide 781 residential units across 79 floors from the end of 2018. Its location by the Hudson River allows direct views to the One World Trade Center in New York City. As well as 137,000m2 of residential area, New Jersey's highest building also provides 1,400m2 of retail space as well as a public area of 1,300m2. The project has been planned by the Perkins Eastman architecture firm.