Enabling Innovation showcase has expanded
04 September 2017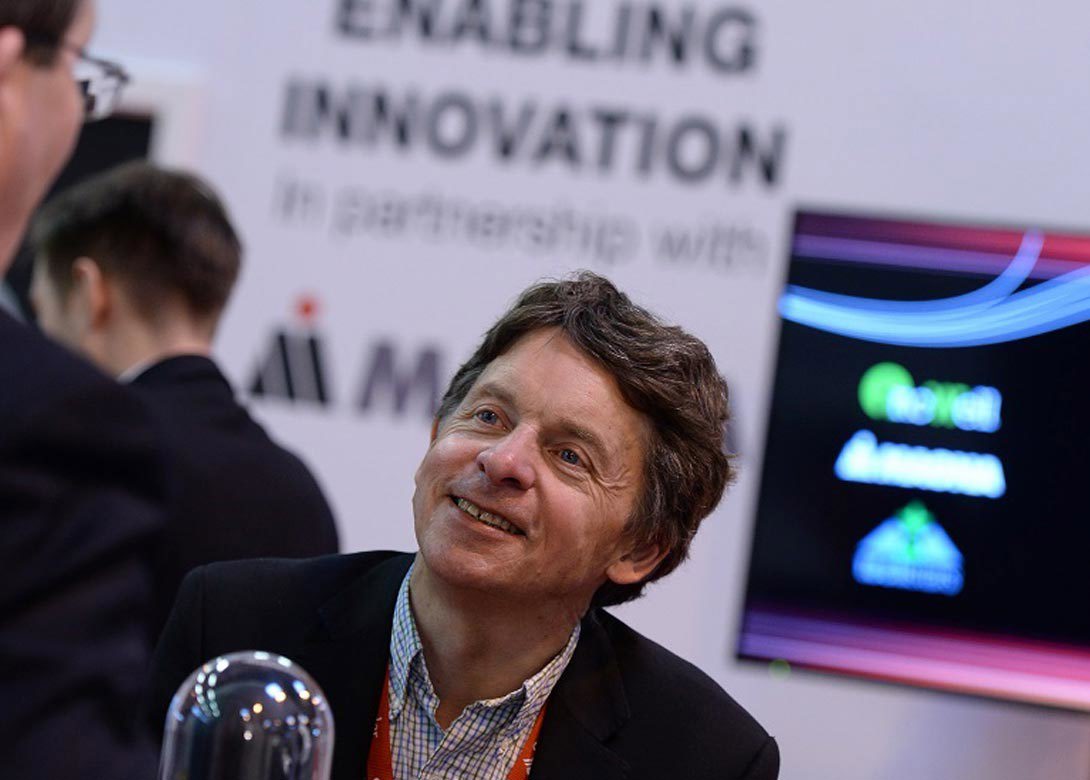 Advanced Engineering 2017 announced that its Enabling Innovation showcase has significantly expanded since its inception last year. Sponsored by Magna International and supported by Innovate UK's network partner, the Knowledge Transfer Network, Enabling Innovation provides a unique opportunity for 50 start-ups & researchers to showcase the next generation of exciting new technologies in front of an audience of potential investors and customers across all engineering sectors.
Now in its ninth year, the show will be bringing together over 600 exhibiting suppliers and partners, as well as thousands of engineers, procurement managers and senior decision makers from large and small companies - all looking to source, specify and invest in the most up-to-date products and explore the latest industry innovations.
Alison Willis, industrial divisional director at show organiser, Easyfairs, said: "This year, we have expanded the Enabling Innovation showcase so that more start-ups will be able to access this fantastic marketing opportunity. Last year we surprised ourselves with the amount of innovation on show by these companies, and I'm sure that this year will top that.
We will welcome thousands of visitors, many of whom will be potential investors, customers, suppliers and technology professionals – all of whom will beat a path to this area. With a raft of exciting submissions received already, we're still accepting applications for the showcase until September 30th, so start-ups can apply on the website, or simply register to visit the show – come and let the innovations dazzle you!"
Ian Simmons, vice president - Business Development at Magna International, R&D, says: "Sponsoring the Innovation Hub at Advanced Engineering has given Magna a direct link to the start-up and research communities. At last year's showcase, we received a strong response that led to direct potential for projects and proof of concept engagement – key to helping us deliver the next wave of technology."
Dr Amrit Chandan, co-founder of Aceleron, who exhibited at last year's showcase, said of his experience: "It played a crucial part in establishing our credibility and had a direct impact on at least five business relationships we have today. It has been instrumental in accelerating the growth of our business... We have now started a trial with a major automotive OEM to assess the reuse potential of their electric vehicle battery."
Photocentric, Winner of Enabling Innovation Award at Advanced Engineering 2016 and recipient of a Queen's Awards for Enterprise in Innovation 2016, said: "The award for Enabling Innovation for our disruptive new type of 3D printer is a great honour. It proved a great success for us."
Advanced Engineering 2017 takes place on the 1st – 2nd November at the NEC Birmingham. According to Easyfairs it is the UK's largest annual gathering of advanced engineering professionals, connecting the entire supply chain of the UK's advanced engineering industry with R&D, design, test, production and procurement from large and small companies, through to top tier industry players in a two-day exhibition and high-level conference, which is free to attend.
The exhibition includes five co-located zones under one roof: Aero Engineering, Composites Engineering, Automotive Engineering, Performance Metals Engineering and Connected Manufacturing.