An efficient combination – HITSERT® Screwlock
29 October 2018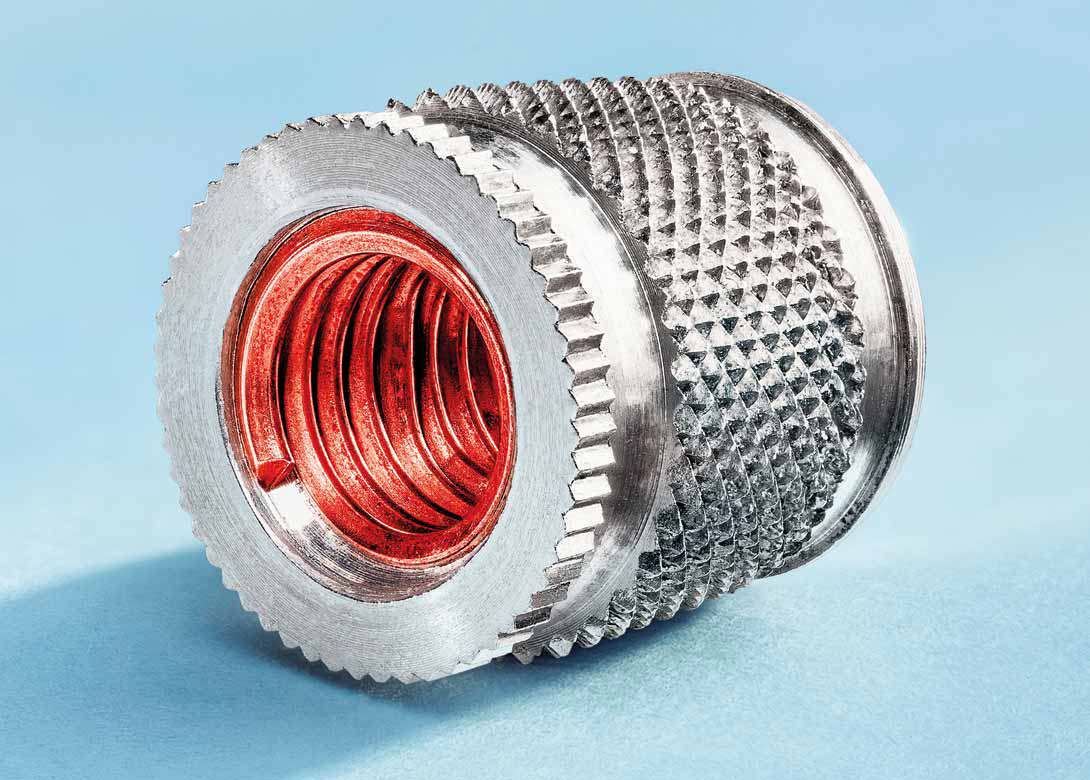 Today the world of lightweight construction can no longer be imagined without plastics, as they conquer more and more sectors. Their great flexibility in terms of processing and component design leads to an increasing replacement of metallic materials. Due to their outstanding mechanical properties, low weight and attractive manufacturing costs, plastics are a fundamental part of industry today.
AMTEC thread inserts make it possible to achieve the advantageous synergy effects resulting from high strength metals in combination with plastics. They have been specifically designed for after moulding installation. The result is a wear free, high strength thread in high-quality plastic components. The thread insert is heated to the melting temperature of the plastic. As a result of the heat transfer upon insertion, the plastic is plasticised for a short time and flows into the undercut of the thread insert. Upon cooling, a low stress interference is realised. This innovative product family, from Böllhoff Group, has been extended by a new variant: The HITSERT® Screwlock.
The HITSERT Screwlock combines the advantages of an aluminium (EN AW 6061) HITSERT 2 and a stainless steel HELICOIL® Screwlock thread insert. These two elements match perfectly to provide considerable benefits for screwed connections with high requirements. Locking of the screw is achieved with a polygonal-shaped thread of the HELICOIL Screwlock. These threads have a locking effect on the flanks of the screw or bolt to be screwed in. The result is an elastically resilient frictional locking mechanism with the bolt or screw resisting self-loosening and unscrewing.
Depending on the specific application, increased clamping torques can be achieved with several polygonal-shaped threads. The resulting clamping torques can be compared to the specifications in the list of standards DIN 267, Part 15, ISO 2320 or adapted to individual application.