Synonymous with quality and security
30 September 2022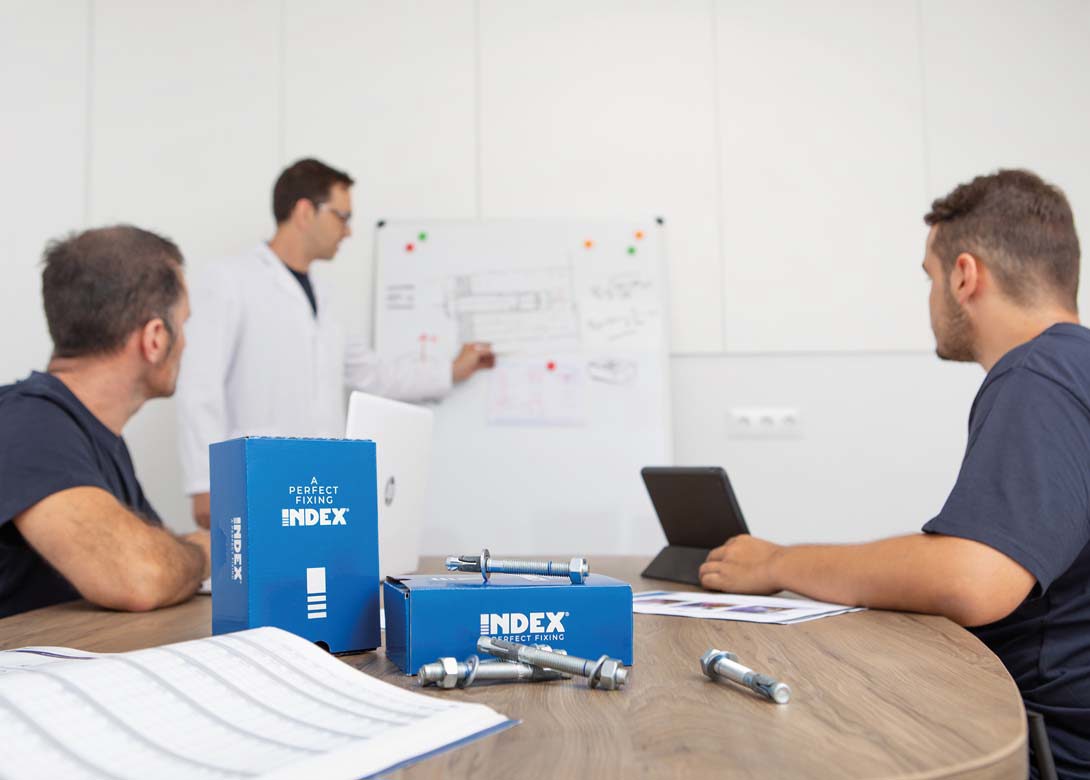 INDEX® – A Perfect Fixing provides a quality commitment to each and every customer, as well as guaranteeing that its components are manufactured and assembled according to all relevant regulations and assessments – such as ETAs.
European Technical Assessments (ETAs) are European documents that contain information on the assessment of the essential performance characteristics of a product. Obtaining an ETA makes it possible to bear a CE Marking, enabling the marketing of non-standard products in European and international markets.
Any product with ETA certification must be indicated and accredited on the sales packaging with a distinctive mark. Additionally, special attention should be paid to the information required by the applicable technical specification. This seal can be found in INDEX® metal anchors, as well as its chemical and plastic fasteners. When it comes to ETAs for mechanical and chemical anchors for use in concrete, different assessment options are established based on the intended use in non-cracked and/or cracked concrete.
In addition to ETAs for use in concrete, there is a specific ETA for use in concrete for redundant non-structural systems. Non-structural systems are those whose failure does not put at risk the general stability of the construction works – such as electrical installations, piping, ventilation and heating systems.
The characteristic of being 'redundant' refers to applications with multiple fixings, where in the event that one of them fails or is excessively displaced, the load will be distributed to neighbouring fixings without significantly violating the resistance and service requirements of the system.
Among the range of INDEX® approved metal anchors, the MT range includes anchors with approval for use in cracked and non-cracked concrete (ETA – 12/0397), C1 and C2 seismic approval, as well as  fire resistance approval and approval for use in non-cracked concrete (ETA – 05/0242).
Also available from INDEX®, the TH/TH range meets the highest quality standards with Option 1 approval for installation in cracked and non-cracked concrete (ETA – 20/0046), C20/25 – C50/60, approval for non-structural redundant systems in concrete (ETA – 20/0494), C20/25 and hollow core slabs ≥C30/37 approx, approval for fire resistance R30 – R120 in concrete, as well as seismic approval C1 and C2 for structural and non-structural installation.