Space saving shield clamp in a new design
21 September 2020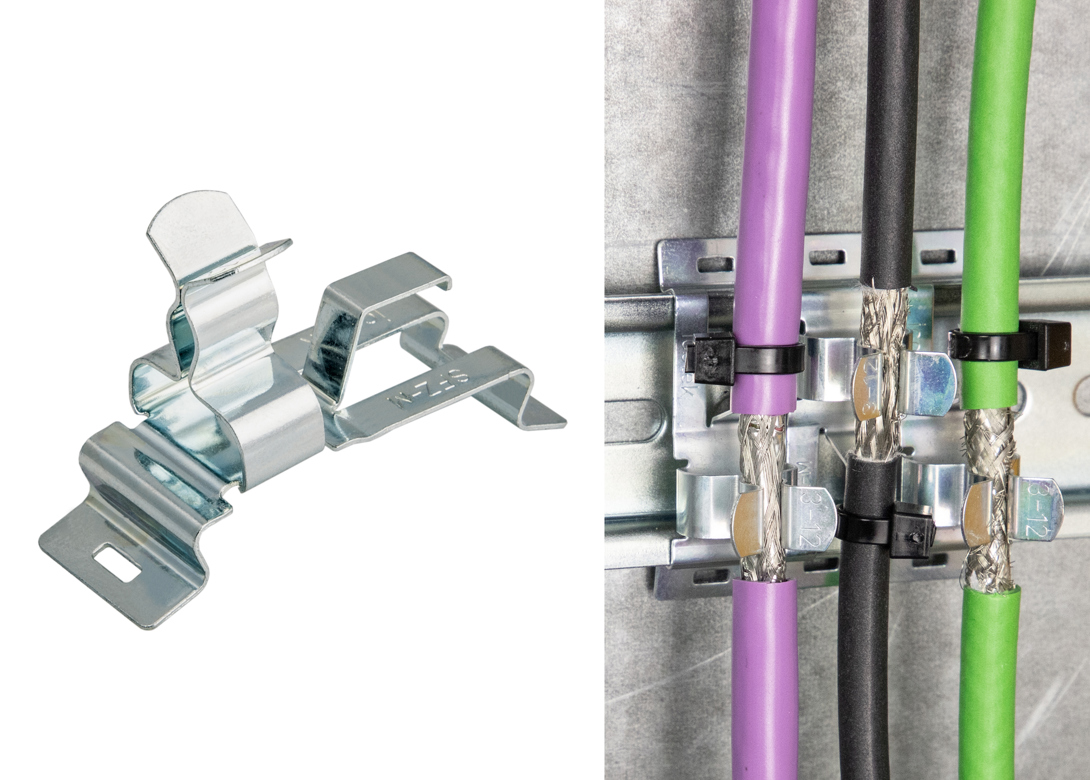 Due to a complete revision, the SFZ-M|MSKL shield clamp from icotek now offers an improved holding force on the DIN rail, a lower transmission resistance and constant pressure on the cable shield, as well as being maintenance free.
Accordingly, a readjustment of the spring pressure is eliminated. As usual, the icotek shield clamps provide an integrated strain relief via the cable outer sheath in accordance with EN 62444. In addition, the cable density is noticeably increased with an opposing 180° staggered configuration.
Due to their special geometry, the clamping range of the MSKL (3mm - 12mm) is very large. The width and height are relatively small (e.g. MSKL 3-12 with inserted 12mm cable shield: width 26.25mm). The simple installation of the SFZ-M|MSKL is done without tools by snapping onto a 35mm DIN rail.
The vibration-proof and maintenance-free shield clamps type SFZ-M|MSKL are used wherever the shield of individual cables has to be connected to the earth potential. By means of the shield clamps, a safe and simple shield earthing of cables can be achieved.