i.FIT – the customised assembly aid
01 July 2022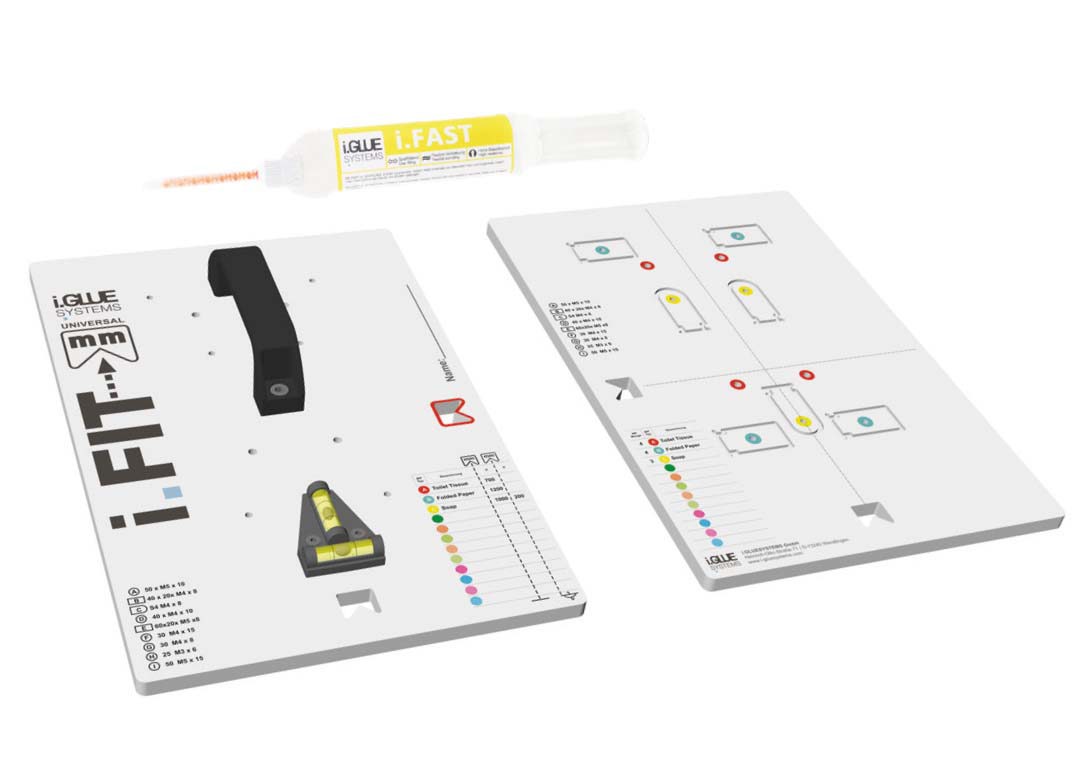 The customised i.FIT assembly aid, innovated by i.GLUESYSTEMS, is a unique time and effort saving solution that efficiently simplifies recurring assembly processes – giving fitters an assembly system to guide them with installations.
Developed according to customers' requirements, the i.FIT mounting system is also supplied with the fast curing cyanoacrylate adhesive i.FAST. The adhesive, building up a high-level of initial adhesion within the first 60 seconds after applying and curing through within 10 – 15 minutes, is delivered in a user-friendly and convenient, multiple handling glue syringe.
"Our innovative cyanoacrylate adhesive i.FAST is extremely effective in diverse applications from sanitary, hygiene, to prefabrication and modelling. Therefore, the i.FAST with our complementary i.FIT system altogether is a 'must have' kit. It not only saves time and effort but also ensures customer satisfaction at the highest level," comments i.GLUESYSTEMS GmbH. "We strongly believe in a customer first attitude. i.FAST takes away the need to carry heavy machines, as well as purchase expensive tools such as a diamond drill, drill, and vacuum cleaner, and gives a low noise assembly."
i.FAST features gap filling up to 5mm, high resilience and is also available in label-free packaging. The adhesive is also removable, leaving no residues on the application surface.
Launching i.SEAL
i.GLUESYSTEMS is also getting ready to launch i.SEAL, a silicone-free sealant series, that ensures a mold-free application surface, no cracking, no fear for yellowing, brilliant water resistance, as well as good adhesion to numerous substrates. The sealant is available in all colours.