fischer solutions secure shopping centre in Serbia
10 November 2020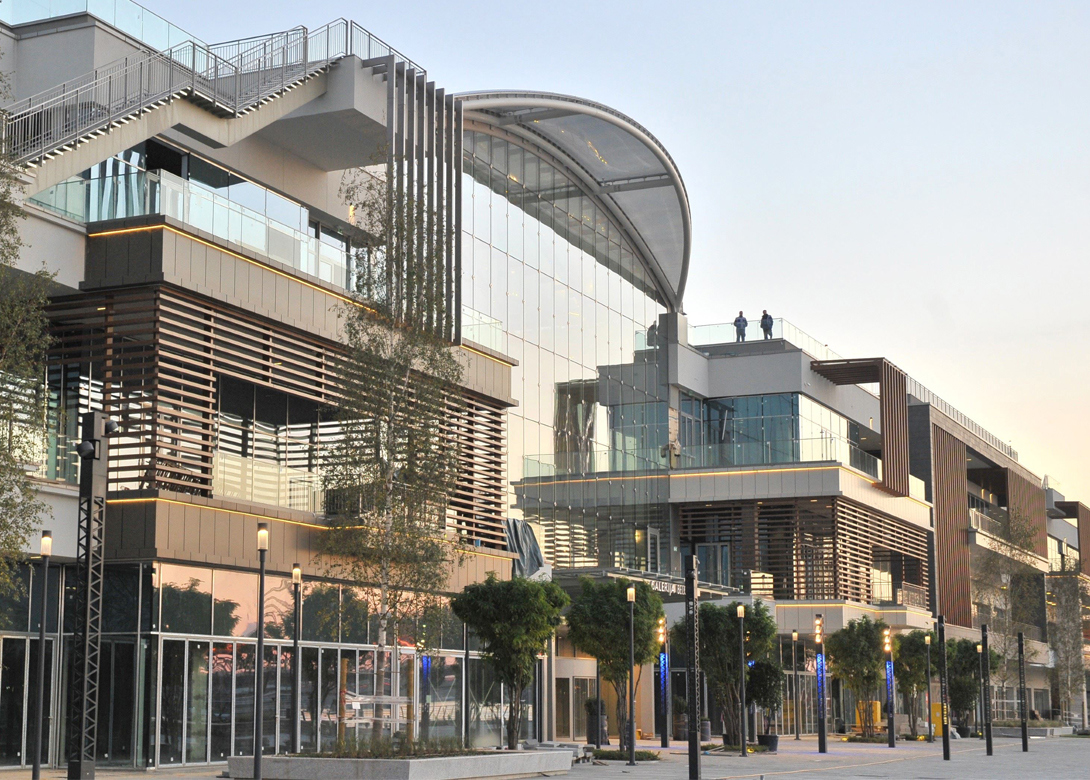 After opening in October 2020, the Galerija Belgrade will be a new attraction in the Serbian capital. The Austrian subsidiary of the fischer Group of Companies supplied numerous products for the Balkan region's biggest shopping, entertainment and dining spot.
The Galerija Belgrade is situated on the promenade of the Sava River just before it flows into the Danube. The builder-owner is a joint venture between the Serbian government and Eagle Hills, a private investment company based in Abu Dhabi that focuses on real estate and community development. The complex comprises a total of 300,000m2 over three levels, of which 146,000m2 are for commercial purposes and 3,600 parking spaces. A varied mix of shops, restaurants and cafes for all ages is set to make the centre an appealing destination for locals and tourists. The concept also includes cinemas and event halls.
Since structural works began in September 2017, the Austrian subsidiary of the fischer Group of Companies has delivered a multitude of products and systems to Serbia to realise many different assemblies and installations in concrete structures and hollow bricks. Different variants of the fischer bolt anchors FAZ II and FBN II were used to install heavy pipes. The services also included anchor design and multiple pull-out tests. Almost all media lines were installed using the fischer installation systems.
"More than 55km of our FUS and FLS channel systems along with all system components and additional accessories were used for the building services. Our FRSM and FRS pipe clamps were also used for the purpose of installing pipelines. The client used more than 35,000 of our FRSP clamps together with our EA II and FAZ II steel anchors to install the sprinkler systems," says Slavoljub Vukčević, technical adviser at the Austrian subsidiary of the fischer Group of Companies.
The contractors used the fischer FireStop range for around 70% of the fire protection installations. Thus, they increased the safety of people, material properties and infrastructure in the case of a breaking out fire. Multiple products made by the fischer Group of Companies were also used to install railings, facade elements, aluminium applications and steel constructions. "These products included the 8,000 pcs of the high performance anchor FH II and more than 30,000 pcs of the bolt anchor FBN II, 9.000 frame fixing SXRL, as well as chemical anchors such as the injection mortar FIS AB with threaded rods, which is available in Austria" adds Alen Ilic Technical Adviser at the Austrian subsidiary of the fischer Group of Companies. This wide range of fixing and mounting solutions from a single address speeded the installation of the media lines of the building services, simplified the assembly, shortened the construction time and consequently reduced the project costs.
"The client opted for our products for multiple reasons," says Christian Greicha, managing director at the Austrian subsidiary of the fischer Group of Companies. "To begin with, the decision makers were impressed by our price performance ratio and quality. Then there was also the wide range of fixings solutions as well as the on-site technical support and service. Our excellent cooperation with regional traders was also emphasised."