Springs and stampings in ingenious Haldex disc brakes
12 February 2020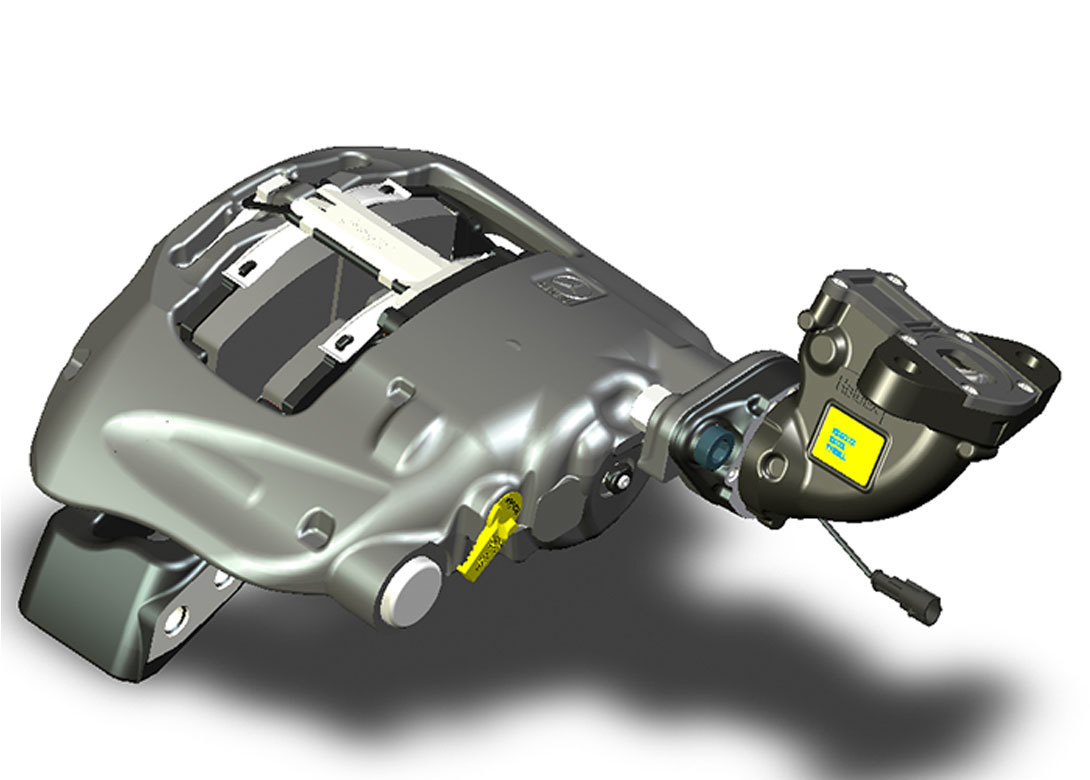 Haldex has successfully finished the joint development of the ModulT disc brake with one of the world's largest truck manufacturer, and is now starting serial production for an all wheel drive truck. No less than three Lesjöfors companies supply springs and stampings to the new disc brake system.
ModulT is designed as a complete program for both tractors and pulled units, extended in steps. At the top of the current range is the heavy-duty version of the 22.5 inch application with a maximum brake torque of 30 kNm. All ModulT brakes utilise Haldex's special single tappet mechanism, which offers two key benefits. The first is extensive support and uniform pressure on the brake pads. The second is a weight optimised design that is not a single gram heavier than necessary.
In the three year long development process, Lesjöfors has contributed with spring competence, design and manufacture of several different components. Lesjöfors Banddetaljer in Värnamo is supplying six stampings, Lesjöfors Industrifjädrar in Nordmarkshyttan and Herrljunga are supplying one wire form and six different springs. Haldex offers several different models of the disc brake and the components vary some in the different models.
Lesjöfors Banddetaljer has also supplied components to the earlier version of the ModelT disc brake; some of these are carry-overs with no need for further development, while other components are completely new. "We are happy to support Haldex in this prestigious development project with our wide expertise in the springs and stampings field," said Johan Gannerud, technical sales.
Lesjöfors Industrifjädrar is supplying two compression springs as well as two larger and two smaller oneway springs to the tailored disc brake.
"We got involved on an early stage in the project and could therefore contribute with technical advice, prototypes and testing. This is a great example on how we can adjust several springs into a very limited space," comments Henrik Berner, technical sales.
Lesjöfors is one of the leading spring suppliers with internationally well known customers. The products are demanded in many markets, in diverse industries. The assortment of springs, stampings and pressings has a unique range, where one of the largest selections of standard springs are combined with high-tech, customised solutions. Lesjöfors has both manufacturing and sales offices in several European countries, Asia, United States and Mexico.