Seal of approval for LOCTITE® 5660
17 June 2020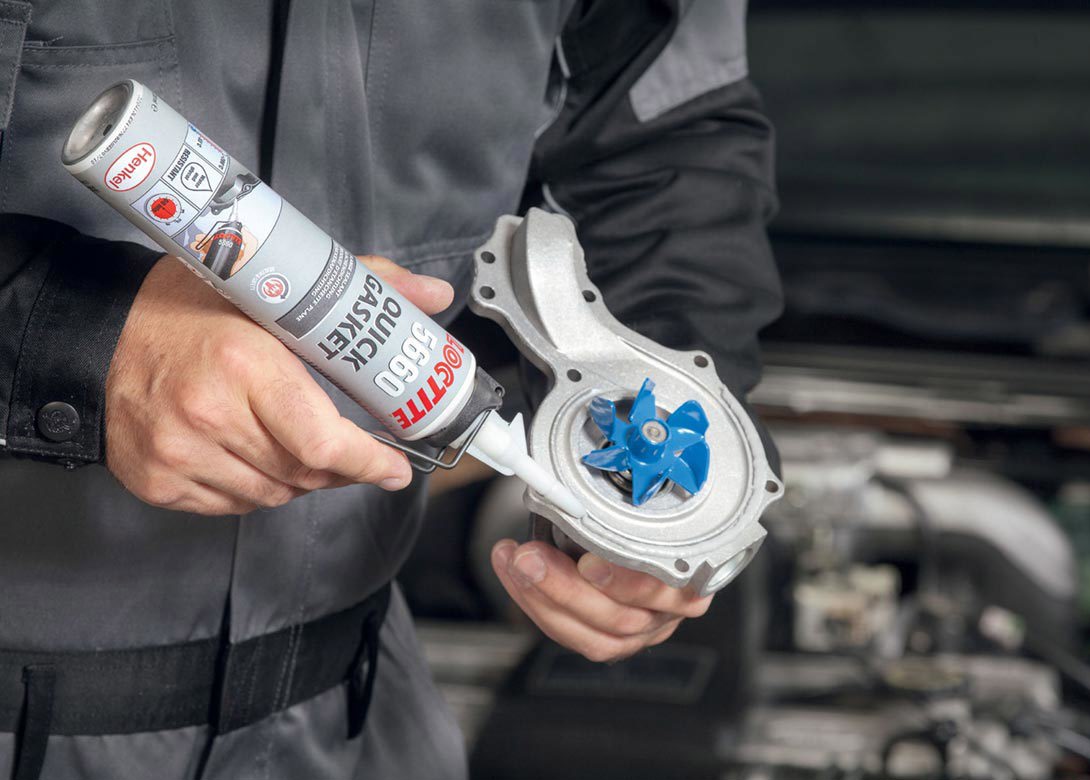 Henkel has reported that its LOCTITE® 5660 is helping users in the vehicle repair and maintenance sector complete a myriad of challenging tasks, thanks to its quality and performance levels.
Henkel collected research from a survey conducted with a nationwide provider of car parts and maintenance/repair services, with all respondents having purchased and used LOCTITE® 5660 in a variety of applications.
LOCTITE 5660 is a moisture curing silicone that forms a tough rubber gasket. The thixotropic nature of the sealant reduces the migration of liquid product after application to the substrate. As well as this, LOCTITE 5660 has also been purpose designed to offer good resistance against oils and coolants. One customer said- "I used this silicone to seal up a fan switch on an aftermarket alloy radiator, saving me the need to purchase an expensive replacement part." Another stated- "LOCTITE 5660 stopped a recurring leak on the oil sump of a 1969 Morris Minor, it adheres to metal really well."
Due to the product's excellent adhesive properties, Henkel says the LOCTITE 5660 is suitable for virtually any metal or plastic surface, including those made from mild steel, zinc-plated steel, stainless steel, brass, aluminium, ABS, nylon and phenolic. Typical applications for its use include transmissions, inlet manifolds, oil pans, valve covers, cooling systems, water pumps, thermostats, timing chain covers, cast metal housings and others.
One user stated- "I used LOCTITE 5660 to seal a water pump outlet connection between plastic and metal surface. It made a perfect seal and was easy and neat to apply." Notably, the product has been specifically designed to provide excellent long-term resistance against water and glycol (antifreeze). Further application successes reported by survey participants included rocker covers and the sealing of gaskets on a pre-war engine- "LOCTITE 5660 can be used with or without a conventional gasket – either way it's an excellent product," said one respondent.
Other responses focussed on the quality and ease of use of the LOCTITE 5660. It can be applied with complete safety in all applications thanks to its health and safety features and odour free silicone.