New stronger Strux SM studs
25 November 2021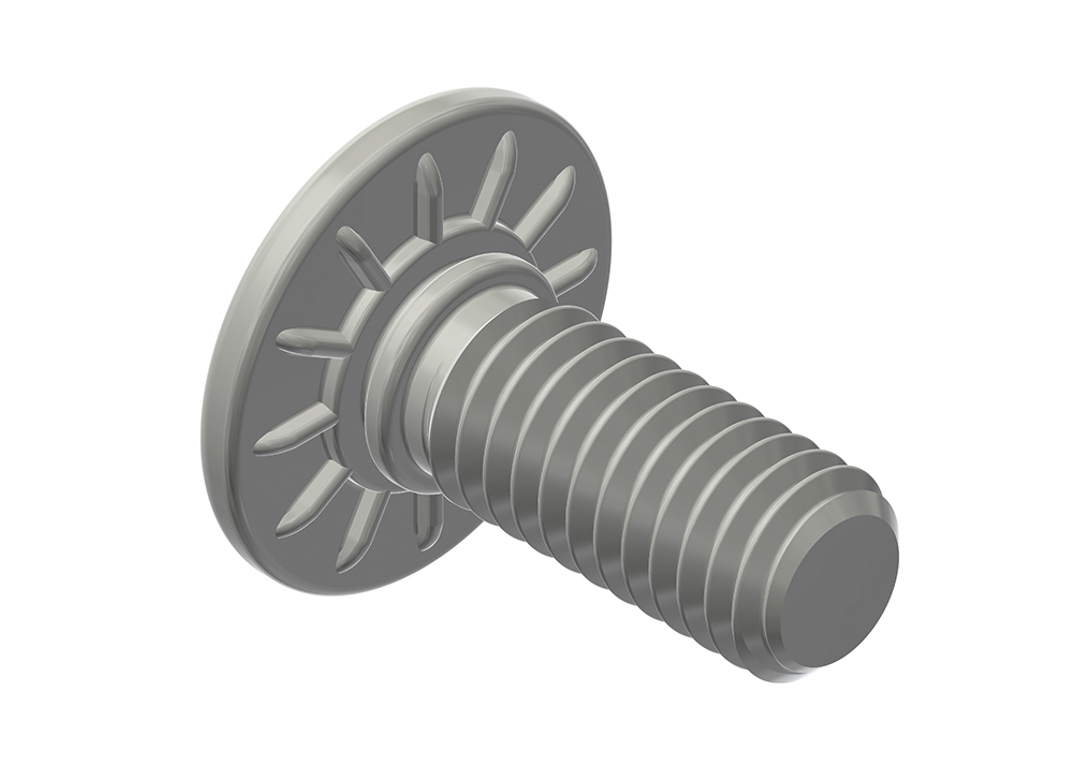 Camcar InnovationsSM, the inventor of several well known industry standard products such as genuine Torx®, Torx Plus®, Mag-Form®, and Strux®, has introduced Strux SMTM studs – a stronger and more reliable assembly alternative to traditional clinch studs when used in sheet aluminium and other soft sheet metals. 
As a member of the Strux® clinch product family, Strux SMTM studs use an identical hole size and installation method as current Strux® studs, all while offering the ultimate performance in soft metals.  Its new design provides performance that exceeds the typical needs of customers, providing high push-out and exceptional torsional resistance. The head diameter is also sized to prevent further embedment into the application material after installation.
Due to its unique patent pending rib design, application sheet metal distortion is minimised (see Figure 1) during the installation process using our simple tool design which offers the greatest life in the industry.  For highly automated lines, installation in die with existing equipment is easily accomplished.

Top - Traditional clinch stud exhibiting  excessive panel distortion(1.55mm thick 6061), Bottom - Strux SM™ stud exhibiting minimal panel distortion (1.55mm thick 6061)Compared to other clinch studs that require multiple designs for various sheet thicknesses, Strux SMTM studs only require a single design per thread size for use in a full range of sheet thicknesses that a customer might use.  This can dramatically reduce cost for an end user by reducing part numbers and all of the associated logistics and complexity costs.
Strux SMTM studs also create a fully sealed joint without the use of expensive chemical sealants, reducing cost to the end user and allowing for use in applications such as roof rails and other locations that are exposed to external environment conditions. Strux SMTM studs are available worldwide. 


www.camcar.com