New at PSA: efficient coating system from Dörken MKS
23 January 2013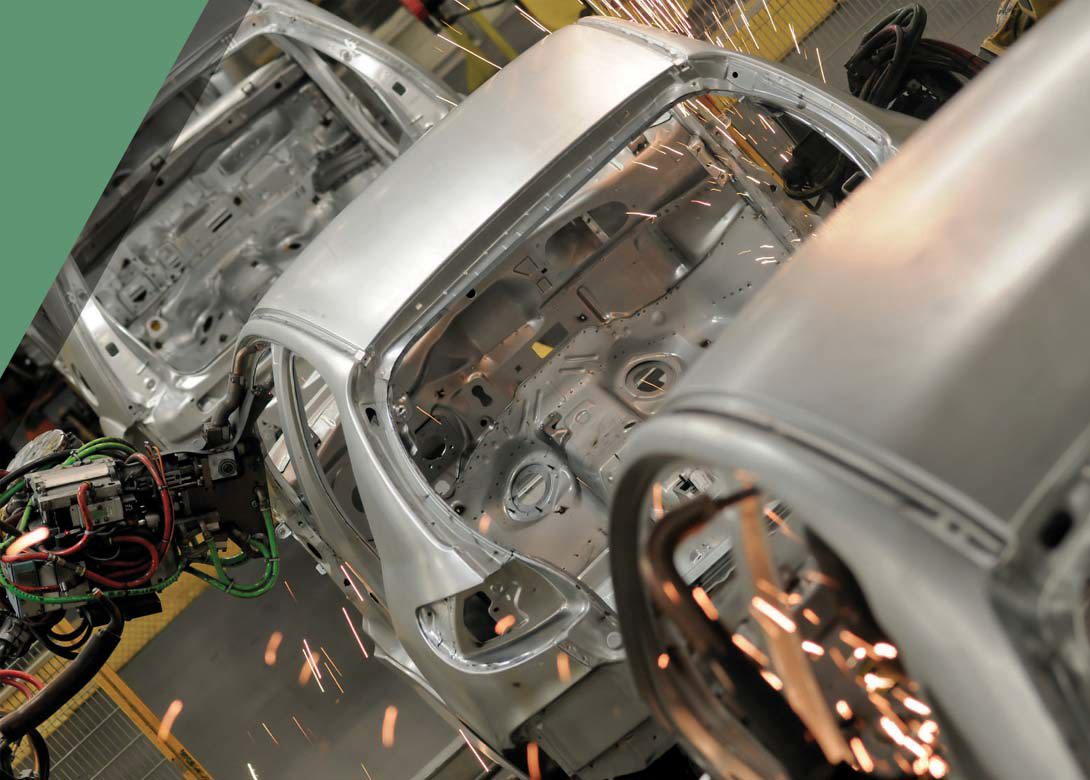 Dörken MKS-Systeme GmbH & Co KG, based in Herdecke, Germany, says that its Delta-Protekt® KL 105 offers savings potential with regard to material use, time requirement, and energy, and will be included in PSA's specification.
Corrosion protection systems are required to provide higher and higher quality at lower coating thicknesses or with a reduction in the number of layers required. General cost pressures and subsequently falling margins amongst market participants call for joint efforts in the development of ever more efficient systems.

Process costs in particular are becoming a focus of attention, as these make up by far the largest cost factor in the coating process as a whole, at around 75 percent. With its Delta-Protekt® KL 105 micro-layer corrosion protection system Dörken MKS-Systeme is presenting a solution that has been developed under precisely these requirements.
The material is intended for the coating of screws and other fastening elements, offering secure protection against corrosion and low spread of coefficients of friction with just one product in two layers. For example, the coating of high-quality screws for use in the automotive industry can result in the realisation of considerable savings in material and time.
Due to its efficiency and economy the material was awarded the German Material Efficiency Prize of the Federal Ministry of Economics and Technology in 2006 and has now also succeeded in winning over many OEMs. For example, it has been approved by French car manufacturers PSA and Renault-Nissan, as well as Hyundai-Kia and Fiat for the coating of several fastening elements.
Dörken new member of ACS At the end of 2012 Dörken MKS-Systeme GmbH & Co KG hosted its annual meeting for licensees. This year saw participants from Germany, England, Spain, France, Italy, Turkey and Eastern Europe accept the invitation to Dresden to learn news about the company and current projects in the fields of research and development.
Managing Director Dr Martin Welp began the meeting by introducing Dörken MKS-Systeme as a new partner in the ACS – Automotive Center Südwestfalen. The ACS is a co-operative venture of the automotive industry, the universities and municipalities of the region. It sees itself as a platform for development work and knowledge transfer between automotive manufacturers, subcontractors and university institutes with the goal of promoting the reduction of weight in car manufacturing.
In addition, the agenda of the coaters' meeting also included the subject of 'black surfaces' and the new top coat Delta-Protekt® VH 301.1 GZ, a further development of the silicate sealing with integrated lubricant. An animated discussion subsequently developed amongst licensees, Dörken MKS, and a well-known representative of VW regarding the difficulties of achieving transition. VW is closely involved in the process as co-initiator of the further development of the original top coat Delta-Protekt® VH 301 GZ. Further subjects included optimised pre-treatment methods for zinc flake systems and new growth markets and tiers, presented by Jörn Selent in his new function as global sales tiers.