Crane launches the WrenchStar Multi-e
22 December 2021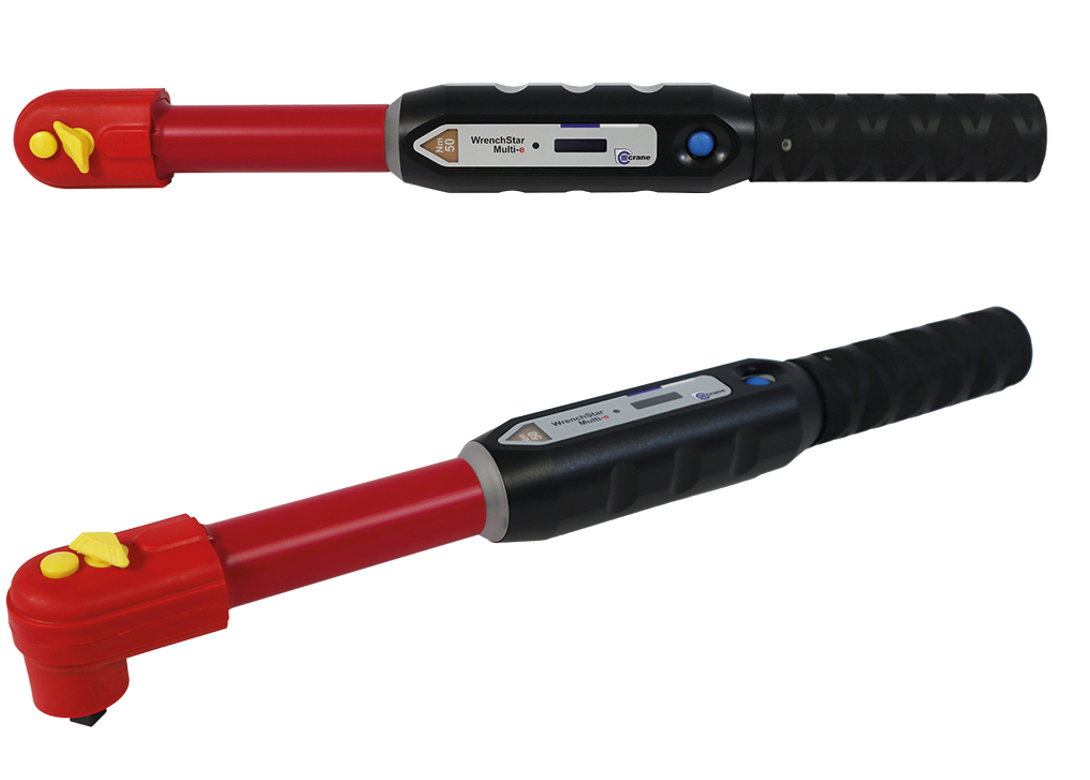 Crane Electronics has launched a new electrically safe version of the innovative WrenchStar Multi digital torque wrench series, designed and manufactured specifically for use in environments that require insulated tooling, such as electric vehicle and electric battery manufacturing applications.
Crane Electronics works alongside some of the world's biggest brands within industries which include automotive, aerospace, construction, marine and rail. Its aim is to deliver complete torque management, measurement and control solutions to satisfy the needs of the manufacturing industry for improved quality, improved safety, complete traceability and increased productivity.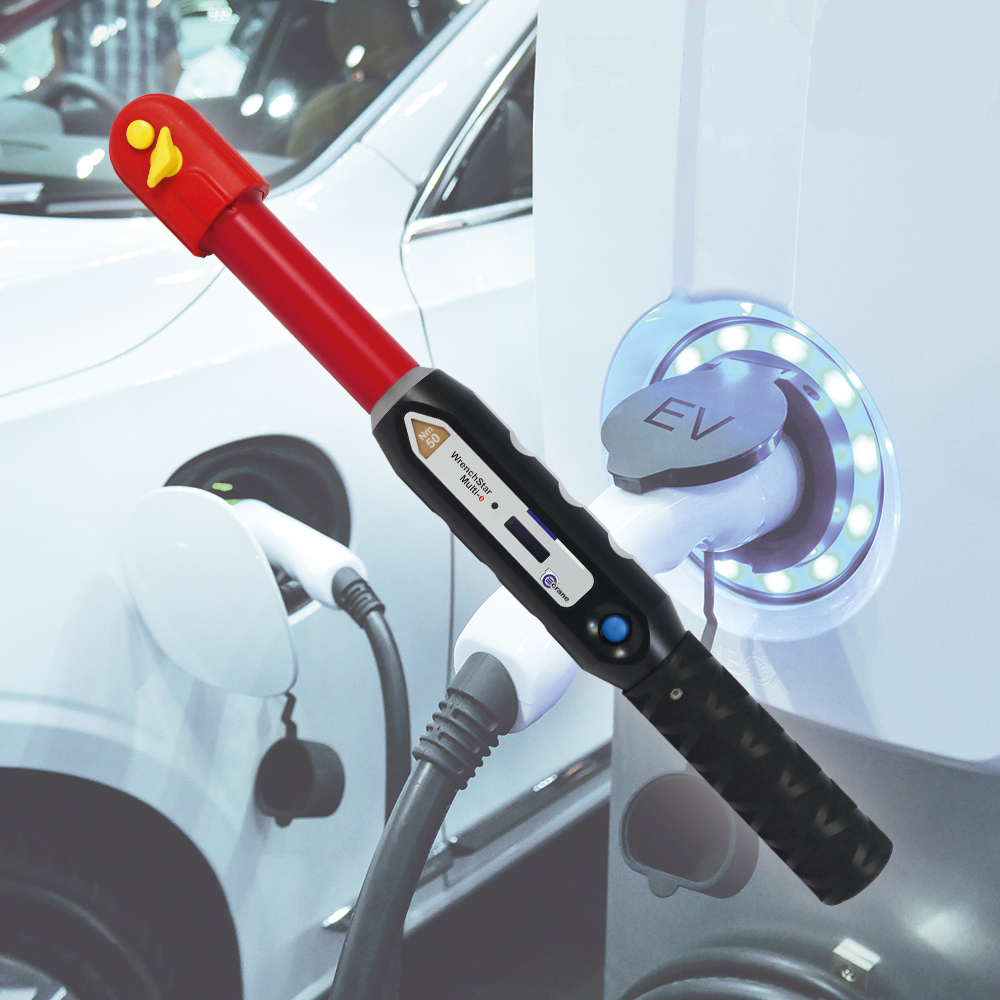 Throughout the automotive industry in particular, manufacturers are developing and producing electric vehicles including new battery technology, meaning that there is a growing demand for insulated tooling. The WrenchStar Multi-e is therefore a next natural step in the development of one of the industry's most reliable digital torque wrenches.
To satisfy the need for safety, the WrenchStar Multi-e is manufactured with isolated metal components and finished in an insulative coating making it ideal for use in electrically-live situations. The non-conductive design ensures that the WrenchStar Multi-e gives complete protection for the user in high voltage applications, as well as security for users against product failure due to electrical damage. Compliance with the international quality standard IEC 60900:2018 is pending.
Also incorporated into the WrenchStar Multi-e is an inductive battery charging system. This makes charging the torque wrench easier and more efficient by simply placing the wrench onto the charging cradle. The system complies to WPC/Qi standards and, with no external charging contacts, it provides further peace of mind in challenging environments.
Adrian Duffin, managing director at Crane Electronics said: "The development and launch of the electrically safe WrenchStar Multi-e is another demonstration of Crane Electronics' commitment to developing innovative and advanced products that meet the demands and requirements of the many industries we serve."
"In ever-changing industries such as in the production of electric vehicles and electric batteries, it is important to deliver a product that gives manufacturers and operators assurance that the tools they use are safe."