Another quantum leap
13 November 2019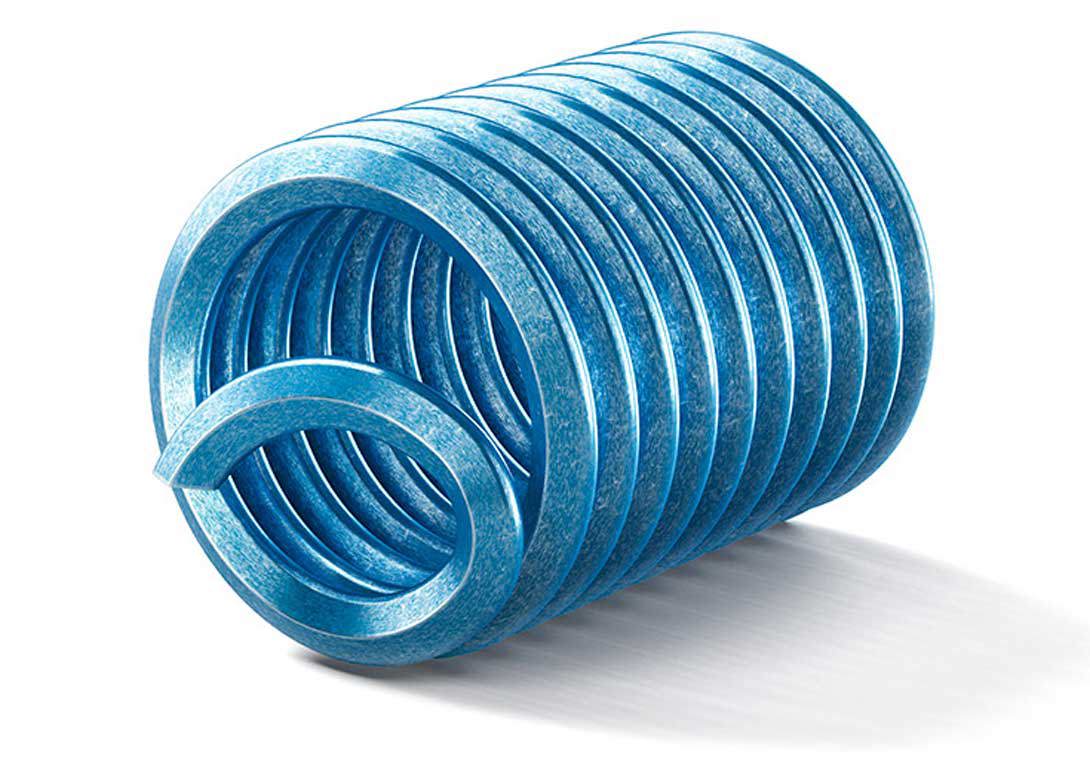 The time has come. Böllhoff continues to make product history by presenting its next development stage of the established HELICOIL® thread technology - HELICOIL® Smart.
Böllhoff has combined the functions of the HELICOIL® Plus and the HELICOIL® Tangfree, dyed it blue and given it a tang that does not have to be broken off. The innovation: The installation mandrel bends it backward during spinning-off and then compresses it. Tang break and tang removal are not required.
A smart idea which in the end also inspired its name: HELICOIL® Smart. It represents the starting signal for the new generation of thread technology for high-strength joints.
This thread insert, which is made from a wire with rhombic profile, is also formed into an elastic spiral. As to the Free Running version, thread by thread it is a completely free running coarse thread. The result is a true-to-gauge internal thread including the last thread which is in every case threadable.
However, during all those years, the heart of the functionality has remained unchanged. Then, as now, the thread insert has been creating high strength joints in low strength materials such as aluminium, magnesium and fibre reinforced plastics like carbon fibre composites by transferring forces from flank to flank into the holding thread.
For increased quality and value – whether for thread reinforcement or repair. The special thread start which has been adapted from the HELICOIL Plus, allows to position it like a screw and screw it in.
Driving innovation
To screw in the thread insert, all a user needs is the Smart installation mandrel - a mandrel with two functions – 2 in 1. Very special is the blade position control. Upon screwing-in, the blade has a pull-in function, whereas upon screwing-out, it turns into a bending and compression tool. This enables an easy and quick installation in one single process step, whether manually or fully automated.
Böllhoff also says its never loses economic efficiency out of sight so that also the pneumatic installation tools are constantly being further developed. The solutions of the most recent generation convince through high flexibility and fast and reliable processing (M4 to M12).