Queen's helping Rolls-Royce develop aircraft engines of tomorrow
11 March 2019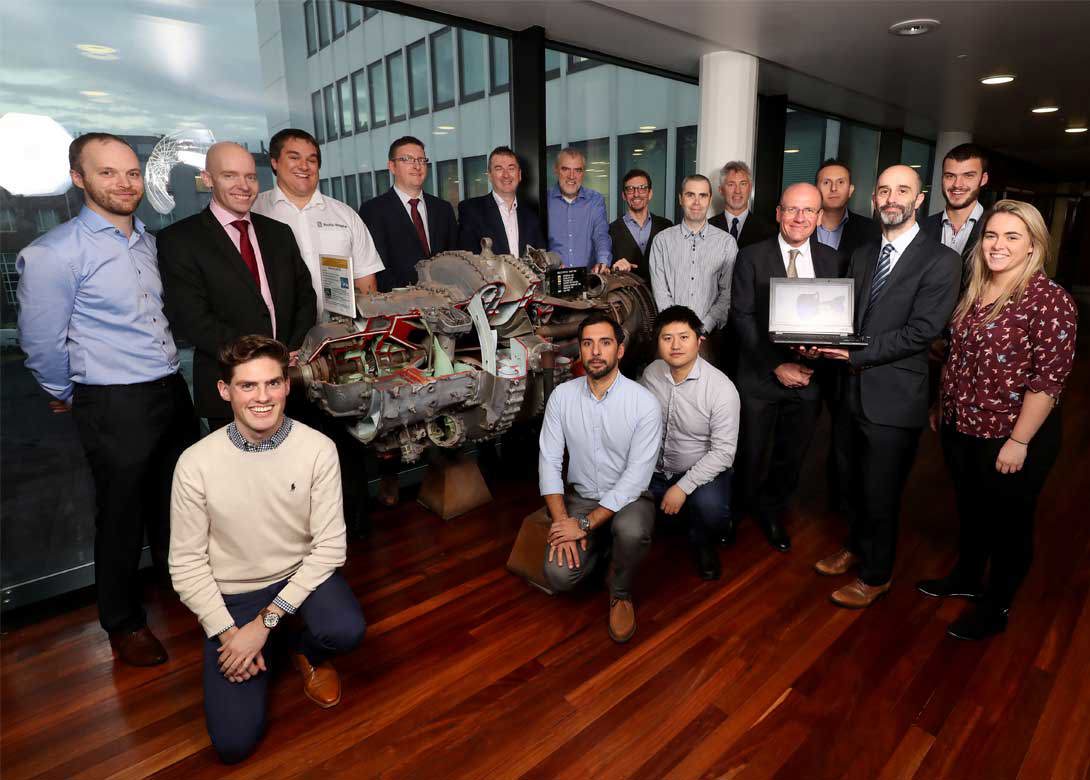 Engineering expertise from Queen's University Belfast is playing an important role in the development of the next generation of aircraft engines for Rolls-Royce and creating high value research jobs in Northern Ireland.
Over the last year the University's Engineering and Physical Sciences Faculty has launched more than GB£2 million worth of research and development projects for one of the world's leading industrial technology companies. This is the latest step of a partnership which stretches back 20 years, first started by Professor Cecil Armstrong.
The partnership between Queen's and Rolls-Royce has strengthened over the last few years and the University is now playing an important role in the future of the company's aerospace technology strategy.
"The work which the team here at Queen's is carrying out supports Rolls-Royce's aim to deliver more efficient engines when we're designing for the future. We value the expertise which we get from the team and the partnership which stretches back many years," said Frank Kirkland, Rolls-Royce chief designer in civil aerospace.
The latest projects to launch at the University are helping Rolls-Royce's Civil Aerospace business understand how aircraft will change in the future – and what those changes will mean for the engines it makes. It is defining and automating the creation of innovative and efficient structural models which will be used to understand the requirements of future generations of aircraft engines compared to those of today.
"The partnership we have with Rolls-Royce is hugely important to the School of Mechanical and Aerospace Engineering and is one of our most exciting projects. Aircraft of the future won't look like the aircraft of today and Rolls-Royce need to know what that means for their engines; we're helping them figure that out," said Dr Trevor Robinson from the school of mechanical and aerospace engineering at Queen's.
The Mechanical and Aerospace Engineering team at Queen's has also worked on a number of projects in conjunction with industry in recent years including TOICA, a European Framework programme on managing the thermal behaviour in aircraft. The team is open to collaborate with companies and help them develop more efficient CAD, structural modelling and design capabilities and welcomes enquiries from long standing and new partners alike.