Plan, monitor and analyse with CONTROLRIV4.0
27 July 2021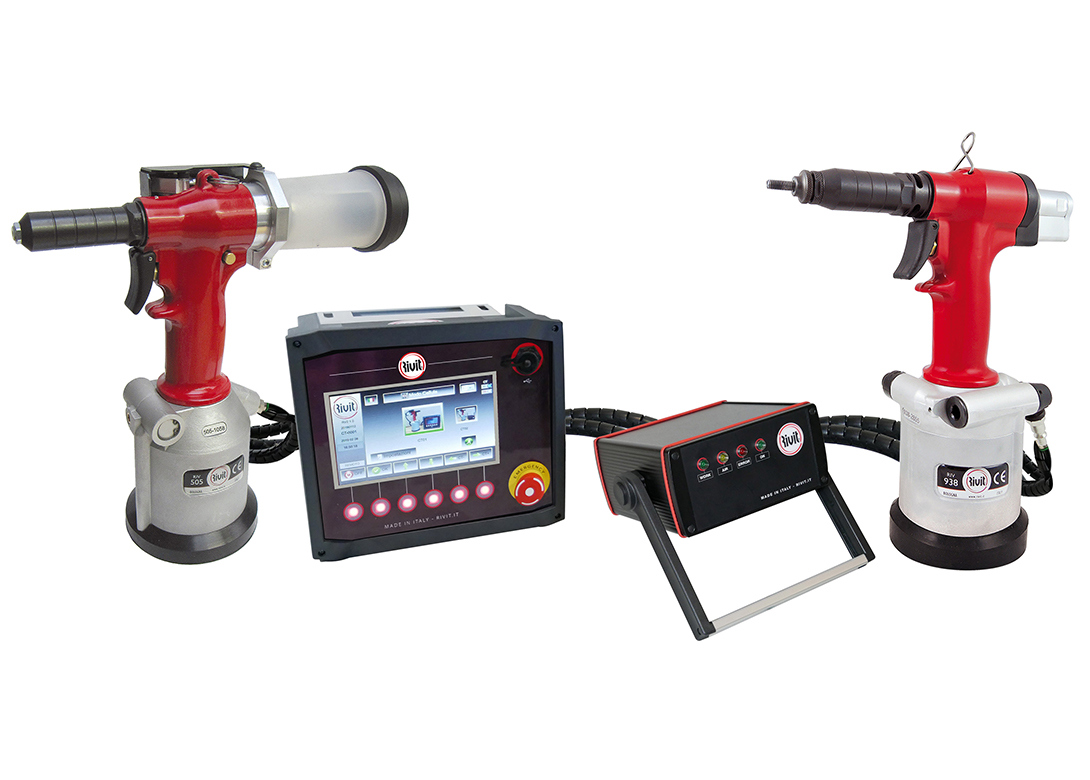 Rivit Srl's CONTROLRIV4.0 is a monitoring system for blind rivets and rivet nuts, which helps plan different placing operations; monitor the process of the work; and easily and safely analyse resulting data.
CONTROLRIV4.0 is connected to the riveting tools and, according to the working methods and to the predetermined settings made by the operator, the work of one or more tools is monitored in 'real time' in order to avoid mistakes and deactivations. The results are improved productivity, higher standard of work and reduced waste.
The system is designed in modules, with a Master and 11 Slaves to obtain up to 12 workstations managed simultaneously. The Master, with a touchscreen display and a user-friendly software, can easily interact with a PC, a PLC, and download all the work data in a very simple way onto portable storage drives.
The Slave, more compact than the Master, only manages the operation of the riveting tool by indicating its status on integrated LEDs. Though all the work is managed by the Master, the Slaves in certain configurations can communicate with the PLC independently.
Monitoring of the assembling operations develops the study of the curves, through piece and batch counters and work lists. Work monitoring is supported by stored batch data, all check activities, implemented work lists and the recorded curves. For working phases, visual and sound alerts have been designed to highlight correct or wrong applications, particularly the lack of air in the latter case.
In addition, in order to have a clearer and more visible reference from afar a three colour luminous tower with alarm siren is also available. Every single unit features a pneumatic valve that turns compressed air on and off, to safely secure the system; best distinguish the working phases from the configuration ones; and prevent further errors in the event of a wrong application result.
CONTROLRIV4.0 works with tools for rivet nuts RIV912, RIV938, RIV939, RIV949 and RIV916B, as well as with tools for blind rivets RIV503, RIV504, RIV508, RIV511B and RIV300.